WICKER PARK — Wicker Park neighbors want the Park District to keep the namesake park's field house and restrooms open all day on weekends instead of just a few hours on Saturday mornings.
Since the onset of the COVID-19 pandemic, weekend hours at the Wicker Park field house have been sharply curtailed, according to an archived Park District website.
The field house and its bathrooms are only open 8:30 a.m.-12:30 p.m. Saturdays, and closed Sundays, including during the park's popular farmers market throughout the summer and fall.
Wicker Park advisory president John Shirk said the field house used to be open all day on weekends before the pandemic. But now, park and playground visitors, market patrons and neighbors experiencing homelessness are unable to use the restrooms for the bulk of the weekend, Shirk said.
The Wicker Park Advisory Council has launched a petition to keep the field house open 9 a.m.- 5 p.m. all weekend. They also want hours extended during the week so the building can host community meetings.
"We're trying to get back to what it was before and to where it serves the public better," Shirk said Wednesday. "It's a busy, busy park, and it's busy on weekends, and it needs restrooms."
A petition passed around Saturday by neighbor Mike Runkle during the park's annual plant sale received 400 signatures, according to copies reviewed by Block Club.
The advisory council also launched a digital petition Tuesday.
"The WPAC believes that the Park District can't create a customer-focused and responsive park system that prioritizes the needs of children and families if restrooms are not available during the hours that children and families are most likely to utilize the park," Shirk wrote in an email. "What parent wants to take their children to the park for a picnic at the playground if there are no restrooms available?"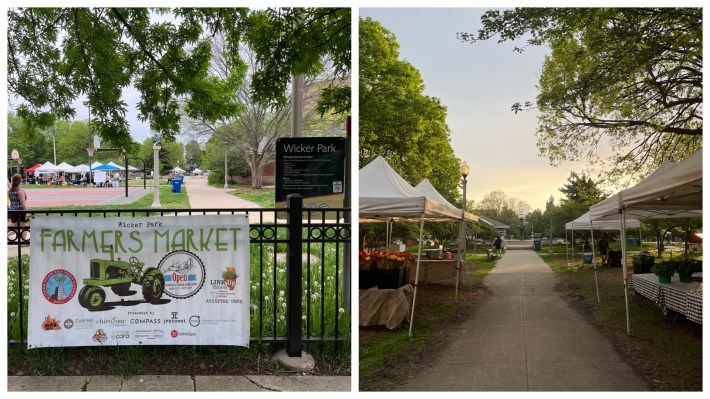 The need for accessible bathrooms has been particularly urgent during the Sunday farmers market, neighbors said. Sponsored by the Wicker Park Bucktown Chamber of Commerce, the market runs every week from early May to late October.
Market manager Sofia Caracci said this year's first outdoor market on May 7 saw a record 7,000 visitors. But customers, vendors and kids attending a weekly story time have nowhere close by to use the restroom.
"We're a family-friendly event, which can make it challenging for kids/pregnant mothers who need immediate restroom access," Caracci wrote in an email. "As our market is growing and we see people from all over the city, having on-site bathroom access is one more step toward a better market."
Runkle said he was met with overwhelming support when he passed around the restroom petition Saturday. Among the signees is Ald. Daniel La Spata (1st), whose ward includes Wicker Park.
La Spata told Block Club he is strongly in favor of keeping the field house and its bathrooms open all day on weekends, but that the decision on operating hours falls to the Park District.
He said he has spoken to Park District officials about the issue, including Wicker Park supervisor Keith Jones. Ultimately, it comes down to staffing, he said.
"They want to do it, as well. It's a matter of getting their seasonal staff positions posted on the Park District job board and then helping them hire the seasonal attendants so that we can expand those hours," La Spata said. "So nobody needs to be convinced to do it, we just need those positions to be posted."
Park District spokesperson Irene Tostado said that effort is underway.
"The Chicago Park District is working towards hiring two seasonal attendants that will be employed on the weekends," Tostado said in a statement. "Currently, the Wicker Park fieldhouse is open to accommodate park programming that occurs from Monday to Saturday."
Shirk and Runkle acknowledged citywide staffing issues are likely limiting hours. But they believe staff from other parks could be re-allocated to Wicker Park on the weekends to get overtime, while the district hires for more permanent positions.
At the advisory council's plant sale this weekend, for example, Shirk said one of the employees staffing the field house usually works at Smith Park in Ukrainian Village.
"We believe asking for, and receiving approval to offer overtime to park staff from Wicker Park and/or other parks provides a viable solution to the current situation, and the money in the budget for unfilled staff positions should be utilized to cover the cost," Shirk wrote Wednesday.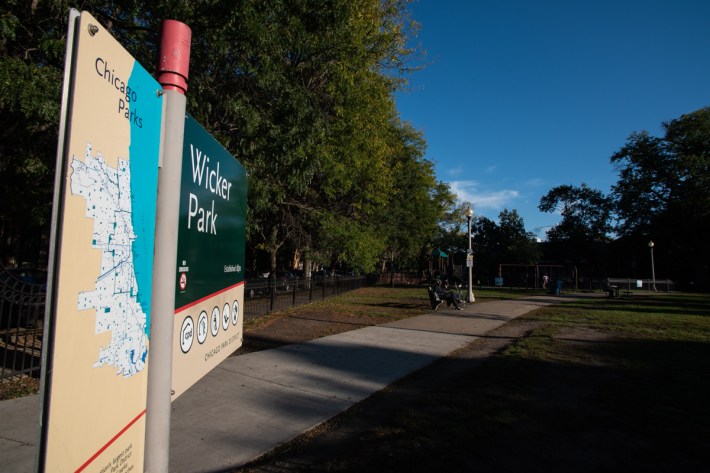 La Spata has routinely advocated to increase the number of publicly accessible restrooms in Chicago. In 2021, he co-sponsored a resolution with Ald. Rossana Rodriguez-Sanchez (33rd) to launch a public restroom pilot program across the city.
That led to a subject matter hearing last year on the issue, where numerous alderpeople and local nonprofits expressed support for expanding restroom access.
La Spata said there are ways to build restrooms quickly, including taking advantage of part of the city's contract with JC Decaux, which manages the city's bus shelters and operates public bathrooms in other cities. He said he's following up with Rodriguez-Sanchez to move the plan into the "next phase."
"We could have public bathrooms in the city of Chicago. It is not a matter of feasibility… It's a matter of political will and interest. And that's the phase of this that we're in right now," La Spata said.
In Wicker Park, neighbors are optimistic the field house will be staffed on Saturday afternoons and all day Sundays once the bureaucratic log jam they've encountered gets ironed out.
"We just need to get permission from the powers that be Downtown," Shirk said. "I think if we get their attention and make this proposal, I think it will be granted."
Listen to "It's All Good: A Block Club Chicago Podcast":