GOLD COAST — The Bellevue opens Monday, replacing the famed Tavern on Rush — and debuting a complete renovation of the building.
Tavern on Rush closed in October after its lease expired. The restaurant had been open since the early '90s and was known to attract large crowds for its famous Ladies Night.
Jim Banks and business partner Fred Barbara — who have owned 1031 N. Rush St. since 2005 — decided to completely gut and rehab the building into a restaurant of their own, the Bellevue. It will offer lunch, dinner and late-night cocktail service daily.
"I want them to say, 'Wow, this is nothing like it was. Holy cow, it's changed dramatically,'" Banks said.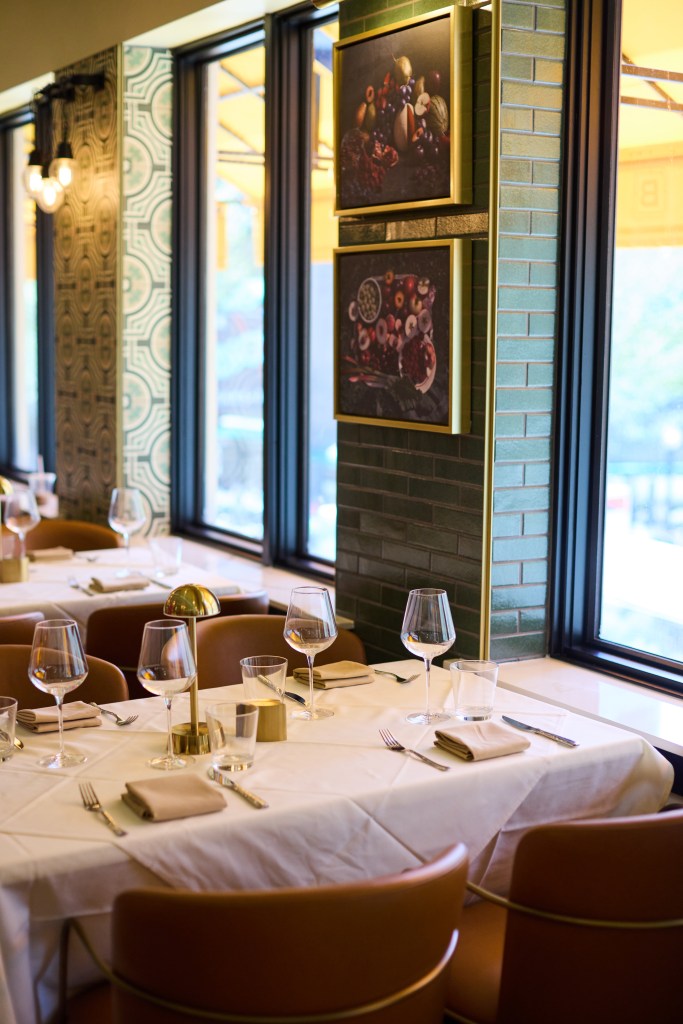 And it has. There are no traces of the previous tenant, as the building has a newly repaired facade and redone kitchen, bar and more.
"We basically went from the top to the bottom and the bottom to the top and redid everything. It was very tired, and I'm being kind when I say that. … It was not in good shape. Certainly not worthy of the location in the corner that it's at," Banks said.
Banks wouldn't say how much the renovation cost, but it was definitely "more than several million dollars."
Now the Bellevue, which means "beautiful view" in French, features a mix of leathers, velvets, brass and wood. The walls have a range of artwork, from custom murals to black-and-white photos.
The 100-seat patio features large planters that will expand onto the sidewalk. A bar has been added to the second floor, which features a dining room and balconies, which fully open to allow for fresh air.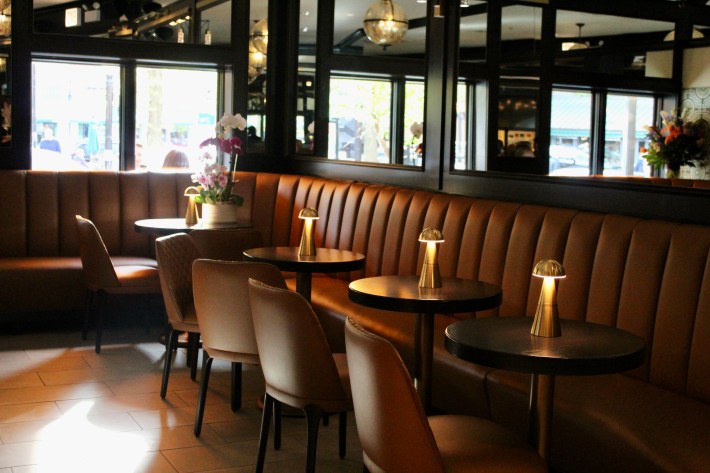 Independent from any hospitality group, the restaurant will take its place in the Viagra Triangle among heavy hitters like Gibsons, Maple & Ash and Hugo Frog Bar.
Banks hopes to shine by creating an "approachable experience" where customers can frequent the restaurant, he said.
"We think it's elegant but very approachable. … A place you could go to numerous times a week and be comfortable. It's not a special occasion place per se, but it can be," Banks said.
The restaurant's menu was created by Gibsons Restaurant Group alumnus chef Marco Di Benedetto and features entrees such as wood-fired Cascade Creek lamb tenderloins, shrimp de Jonghe and skirt steak skewers.
The menu includes various starters, soups, salads, sides and wood-fired options.
Benedetto also created thin-crust pizzas that are perfect for patio lounging, Banks said.
And for the ultimate treat, the Bellevue is offering its own take on a seafood tower. The Brass Tower includes shrimp cocktail, oysters on the half shell, tuna crudo, hamachi crudo, cocktail sauce, mustard aioli and dill mignonette.
Signature cocktails and a curated wine list are also available. The drink menu features a twist on the classics, like a spicy margarita, a Palm Beach daiquiri and a Belle Spritz featuring passionfruit syrup.
The Bellevue is now accepting reservations.
Listen to "It's All Good: A Block Club Chicago Podcast":