BELMONT CRAGIN — Seven-year-old Ruth Cruz didn't want to leave her friends and relatives behind in Mexico when her family moved to Chicago to pursue better jobs and eduction for their children.
"My father and my older brother were already here, but I didn't want to leave," Cruz said. "I remember holding onto my grandpa and asking him, 'Please don't let me go.'"
Cruz's parents and grandparents asked her to give Chicago a shot. If she was still unhappy after five years, they'd come back to Mexico, she said.
"Of course, five years in, I loved Chicago. I loved being here and having family already here and new friends and it was just beautiful," she said.
Cruz, who grew up in Logan Square and Avondale before moving to Belmont Cragin as an adult, is the new 30th Ward alderperson, bringing new leadership to the area after two decades. She defeated Jessica Gutiérrez in a close April 4 runoff to replace retiring Ald. Ariel Reboyras, prevailing over a better-known opponent with deep political ties and who narrowly lost a previous bid for the City Council seat.
Since her win, she's worked with her transition team to build committees for the participatory budgeting and community zoning process she will implement after being sworn in Tuesday.
Some of her other goals for her first term include reducing crime, boosting support for local businesses, increasing affordable housing and bringing a library and a youth center to the ward.
The newly redrawn Northwest Side ward includes portions of Belmont Cragin, Irving Park, Portage Park and Avondale.
"People typically go outside of our ward to find what we need, so that's something that I will be fighting hard for. Making sure we can talk to state and federal leaders to make sure that we find funding to bring a library," Cruz said. "I think the library and youth center will be my my main priorities in the first term. Something tangible that we can have and take advantage of."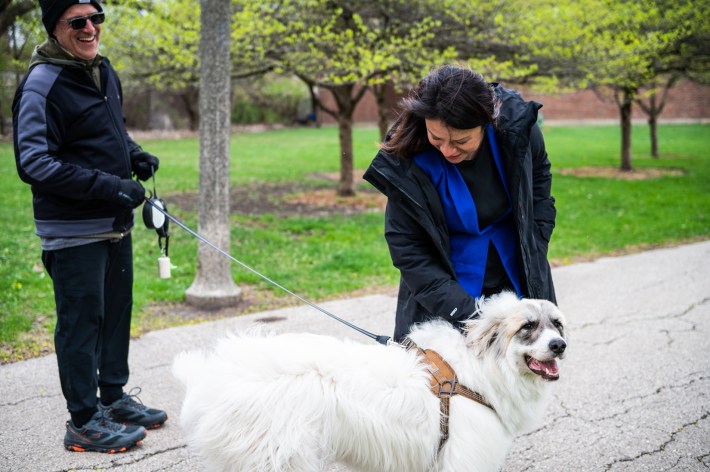 Humble Origins
Cruz, now 39 and a mom of two, remembers how her parents and her three siblings scrounged to get by when they settled in Chicago in the 1990s, she said. Her grandfather would lead family journeys to the lake to collect aluminum cans he'd turn in for extra cash.
"We were not going there to do what everybody was there to do, but it was the most exciting time," Cruz said. "We'd tell our grandpa who picked up the most, and then ask him later '¿Cuanto te pagaron?' (How much did they pay you)?"
"That was happiness. But now, when I look back I'm like 'Wow, I didn't really get to enjoy the things that others were there for.' But I've worked since being very young and was always a caregiver for my family," Cruz said.
Cruz also grew up during the Michael Jordan-era Chicago Bulls. Her mother helped bring in extra money by selling Bulls t-shirts, she said. 
"That's what we used to do. Help my mom by translating her to people. We were never embarrassed to pick up cans or sell T-shirts, but now when I look back I'm like, 'oh wow,'" she said. "But it was never a bad thing. Now, when I see young people working with their parents selling elotes, and the kid looks a bit embarrassed, I tell them, 'Don't ever be ashamed of doing this to help your parents. Because what your parents are trying to do is provide for you.'"
She was always close with mother, Esperanza Cruz, who taught her the importance of family, hard work and honesty, she said. 
"My life decisions since I was a teenager have resolved around my mother," Cruz said. "What my mother would think or say if I did something that I was not supposed to."
Her mother loved to tell jokes, be around people and to go shopping with her daughter, Cruz said. One such shopping trip where Cruz stopped at an ATM created a lasting inside joke between the two.
"I get to the ATM and then the machine starts spitting out my money really fast. My money starts flying everywhere," Cruz said. "My mother is saying, 'Tu dinero! Tu dinero!' And I was like, 'I know help me!"
Her mother couldn't help but laugh at the sight. From then on, two would always say, "Mi dinero," every time one of them drove past that ATM, Cruz said.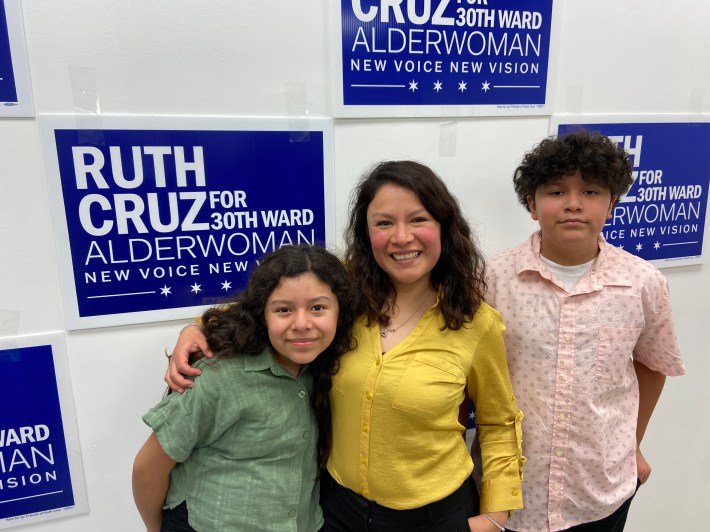 Cruz attended Carl Schurz High School and studied accounting at Robert Morris University. She later moved to Belmont Cragin when she started her own family and continued her studies at Robert Morris, earning a masters in management, she said.
Cruz then worked as director of admissions at Robert Morris before it was acquired by Roosevelt University in 2020. After the merger, Cruz became assistant admissions director at Roosevelt University.
She enjoyed helping students navigate the early years of their college experience, she said. Coaching students through financial aid, their career goals and academic programs that aligned best with their interests was incredibly satisfying, Cruz said. 
"At Roosevelt, I was working for first-generation students, and their parents did not know much about FAFSA scholarships or college loans. The only person they have is you, so they trust that you're going to do the right thing for them," she said. "I was able to explain to them what the financial process is because it was their No. 1 concern." 
Running For Office
Cruz's journey to City Council started with wanting to get more involved in her kids' education. She volunteered to be a classroom aid and help teachers chaperone students on field trips, she said.
"If I had to request a day off during the week and work on a Saturday, I'd do that. Because for me, it was important to be there and see how my kids were developing their skills," she said.
Cruz is also a volunteer with Cook County's restorative justice court in Avondale and an elected member of the local school council at Foreman College and Career Academy in Portage Park.
She signed up to volunteer with Reboyras' ward office about four years ago, where she helped with back-to-school and vaccine events, she said.
Cruz had more time at home when the pandemic lockdown hit, so she increased her volunteering by helping field the ward office's phone calls and taking information from neighbors seeking help with various issues, she said.
"I also started participating in some of the ward meetings, just listening to what was happening but not really having an input," Cruz said.
The years of volunteering and seeing what issues neighbors needed help with sparked Cruz's desire to run for elected office. She felt the alderperson's role would use some of the skills she'd developed helping students as an admissions administrator, she said.
"When I went door knocking for petitions, people expressed their frustration with the current alderman. I told them I understood and that I wanted to use my management skills, coaching skills, all my experience, to bring a new perspective to the ward," Cruz said.
During the election, Cruz's campaign was hit with negative ads from Gutiérrez claiming she would be a continuation of Reboyras' leadership in the ward. Reboyras backed Cruz during the general election, giving her two $5,000 donations since December, according to campaign finance records.
"A lot of people said they knew me but were concerned because I had Ariel's backing. But I told them I'm my own person, this is who I am and asked them to give me the opportunity for you to get to know me and show you what I'm all about," she said.
Cruz prevailed in the runoff with just over 51 percent of the vote.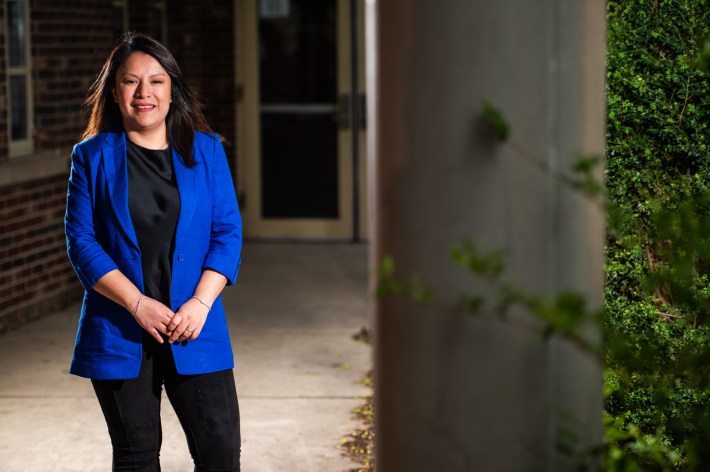 A New Alderperson — And A Big Decision On Tap
Cruz is one of 13 new City Council members as longtime representatives retire.
Going into her first term, Cruz said she wants to help neighbors and business owners navigate the city's bureaucracy around permits, grants and other processes in a ward where not everyone's primary language is English, she said. 
She campaigned on progressive policies like community zoning, participatory budgeting and more investment in youth and violence prevention programs that emphasize mental health for residents, kids and law enforcement.
A standalone library long has been on neighbors' wish list, she said.
The nearest libraries are the West Belmont Branch, 3104 N. Narragansett Ave., in the 36th Ward and Portage-Cragin Branch, 5108 W Belmont Ave., in the 31st Ward. Both are just over the border the 30th Ward which is why Cruz wants a new library branch centrally located for her constituents, she said. 
"I've been part of the committee for quite some time volunteering and that is the number one thing that we all have in common, we want a library in the 30th Ward," she said. 
In what may be her first major decision as an elected official, Cruz has met with neighbors trying to stop The Re:SET concert series from taking over Riis Park for at least 10 days in June.
Cruz will attend a community meeting this week with neighbors and festival promoters. If the two sides can't come to an agreement for the event to move forward, she said she would not support it. 
"Communication is key, and I think that got lost here. And we'll see what happens with the community, but it is important for them to know updates about this. And then if the community doesn't want it, then we have to make sure we respect that," Cruz said.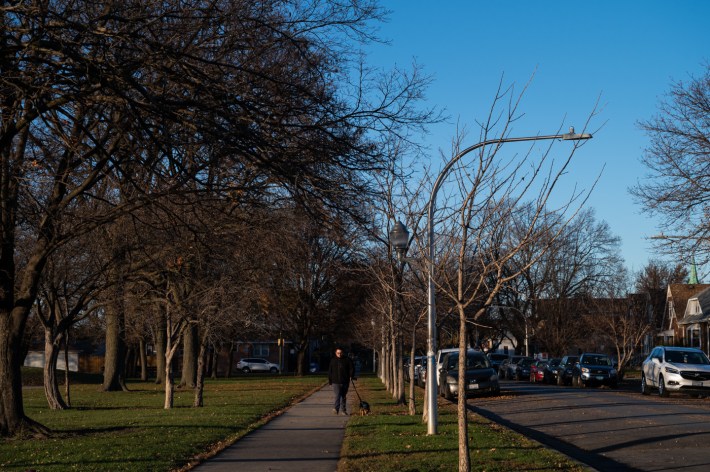 When she is sworn in, it will mark roughly two years since Cruz took her mother to the hospital for the last time before she died from cancer. 
While she didn't live to see her daughter become an alderperson, Cruz still sees her mom as the guiding light in her personal and professional life as she is sworn into City Council later this month, she said.
"When I'm about to doing something I always stop and think, 'What would my mother think or say?' The love I have for my mother is a love that goes beyond any limits. The respect I have her for her," Cruz said. 
Listen to "It's All Good: A Block Club Chicago Podcast":