ROGERS PARK — Thomas Kong was a prolific artist who packed his Rogers Park convenience store with his work.
Kong had a unique way of observing the world and transforming it through his art, his loved ones said. He made thousands of collages from leftover shop materials and used them to decorate his store, Kim's Corner Food at 1371 W. Estes Ave.
Kong, 73, died last week. Kim's Corner Food will remain open through June, though his family and friends are raising money to keep it open while they find ways to catalog and preserve his artwork.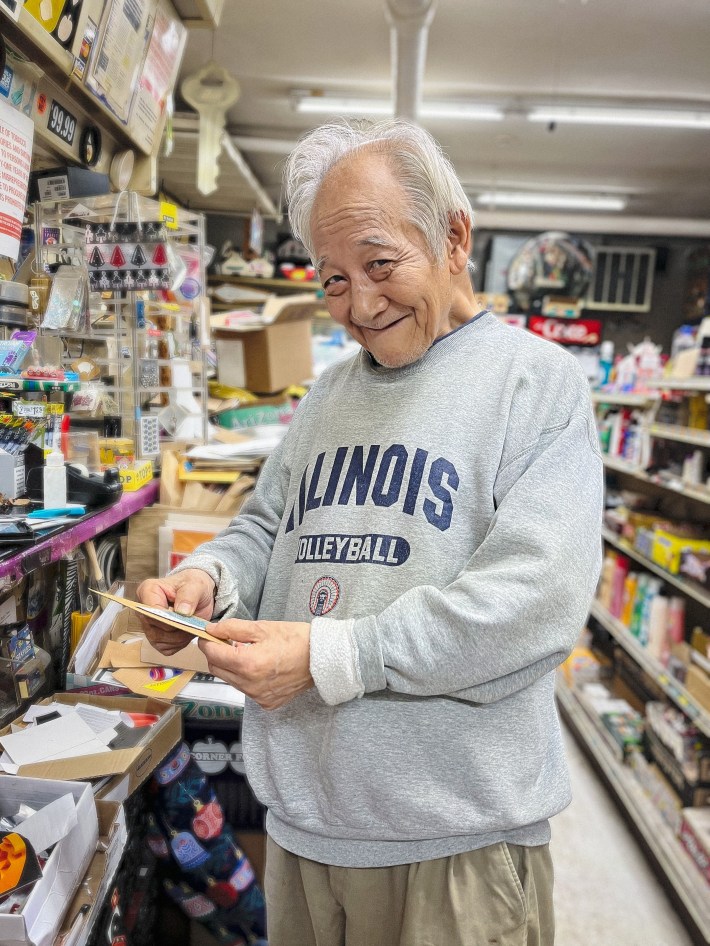 Kong moved to Chicago in the early '70s and worked in stores for decades. About 15 years ago, he opened Kim's Corner Food, where he started making collages while managing the store 8 a.m.-8 p.m. daily.
The work started as a way to spruce up the "ugly shelves," Kong told his friend, S.Y. Lim, the executive director of the 062 Gallery in Bridgeport. Lim is now leading the charge to preserve Kong's work.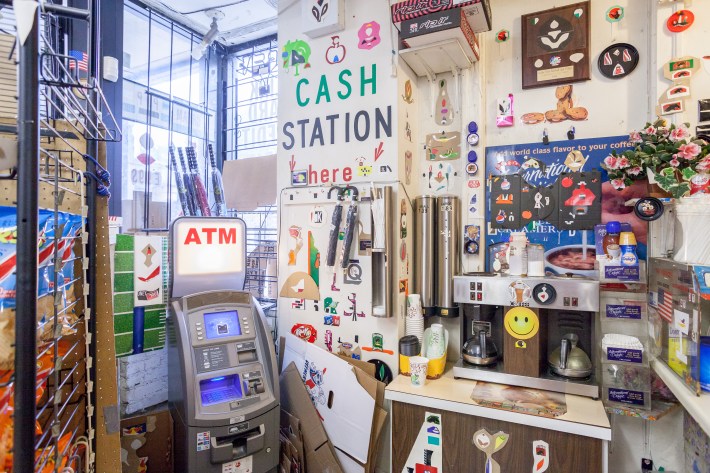 The convenience store was Kong's "entire world," said Jennifer Keats, an artist who has lived in Rogers Park for almost 25 years who met Kong when she stopped by to pick up groceries. He hung his collages everywhere: the windows, the shelves, the cash register.  
"Any artist that walked into his store could see that it was his studio," Keats said. "It showed that there are so many alternative models for making. What we're trying to figure out now is really about: How you can take an entire store's worth of material and archive it and find a place that it can continue to live?"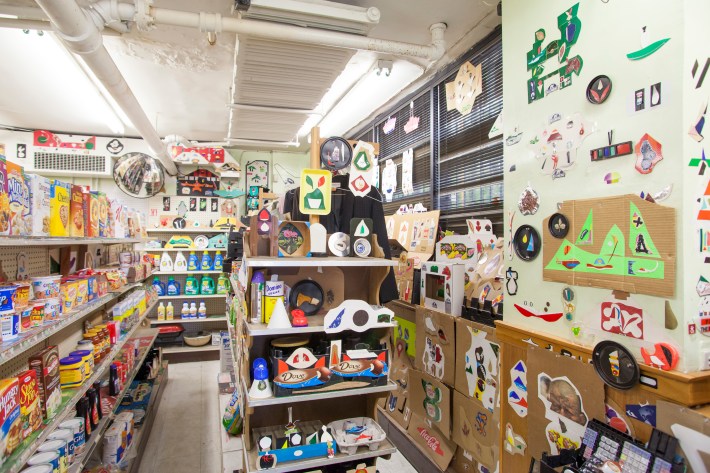 The collages were crafted with store materials that would have been thrown away otherwise: advertisements, catalogs, packaging and much more. 
"He just truly enjoyed the materials and his process," Keats said. "He would arrange things on the paper very quick, almost like sketching. It was very genuine, and you could see he took pleasure in using those materials."
Kong hardly left the counter. He'd make his collages while talking with customers, sending his friends on errands for the things he needed, Keats said.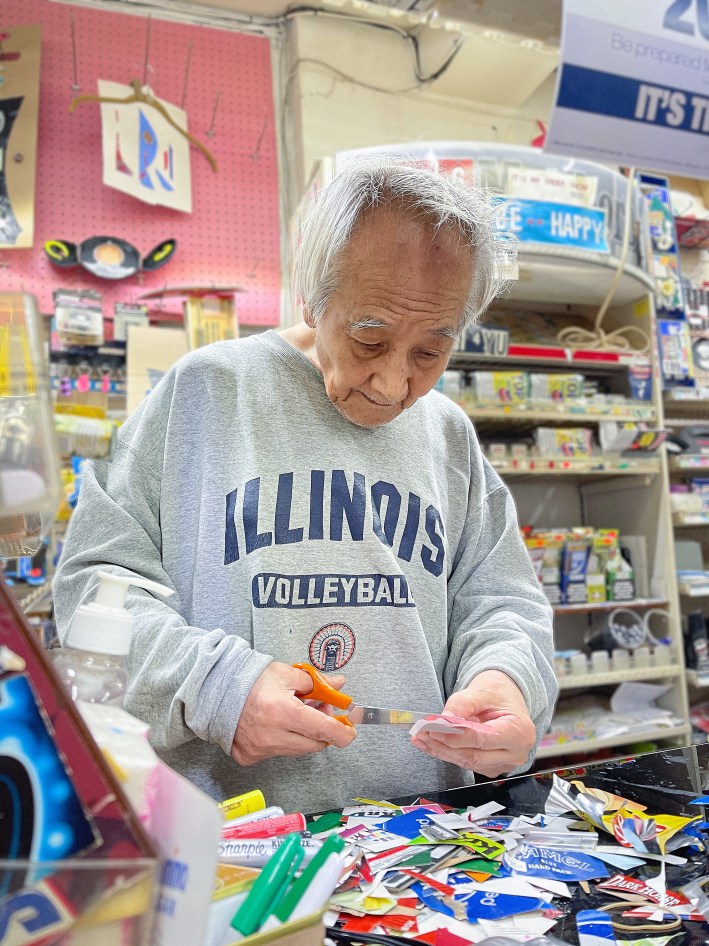 Kong's nephew, Ed Kim, said Kong enjoyed interacting with customers and the "freedom" owning his own shop provided him. He was the kind of owner who'd give regulars discounts on their favorite items and would never turn someone away if they were a few dollars short, Kim said. 
"He taught me how to trust people because, according to him, there's no ill-willed person in the world who would intentionally hurt you," Kim said. "He had a very positive view about the folks around him, even though sometimes that got him into trouble. People might think it's naive, but that was his heart.
"He was a very joyful person. He would make funny jokes left and right, and for a person who was very sick, that is very hard to do. He didn't complain very much, either. As it got later on in his life, he just tried to enjoy what he had left and do the things he liked to do." 
Creating art was like a "compulsion" for Kong, Keats said. Kim said he'd suggested his uncle find more ways to monetize his art, but Kong told him he wasn't interested in "making money off this sort of stuff." 
"He knew that his art had value to it, but it wasn't his main purpose," Kim said. "He told me that initially it was a way to kill time, but it grew to be second nature. He could express his thoughts by arranging the materials. It was very spontaneous."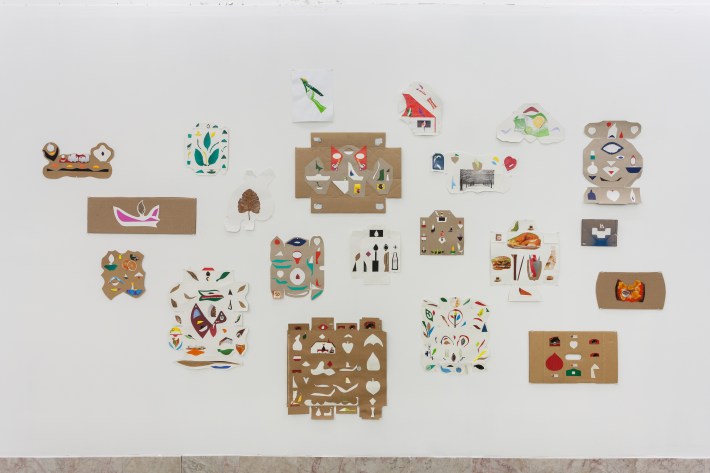 Kong had a uniquely critical perspective of the world that wasn't influenced by a traditional art education, said Dan Miller, a close friend and artistic colleague of Kong's. His collages were a "confrontation with the commercial imagery of our world at this moment," Miller said. 
"The way he worked was basically to remix this imagery, sometimes in ways that were actually quite critical of it, in the way that he would isolate certain words and phrases and repeat them as motifs in the works," Miller said. "He managed to take these materials we're all familiar with, cut them up, and recontextualize them in ways that were slyly critical and sharply observant of the culture." 
"His work itself was valuable and critical and stimulating in its own right."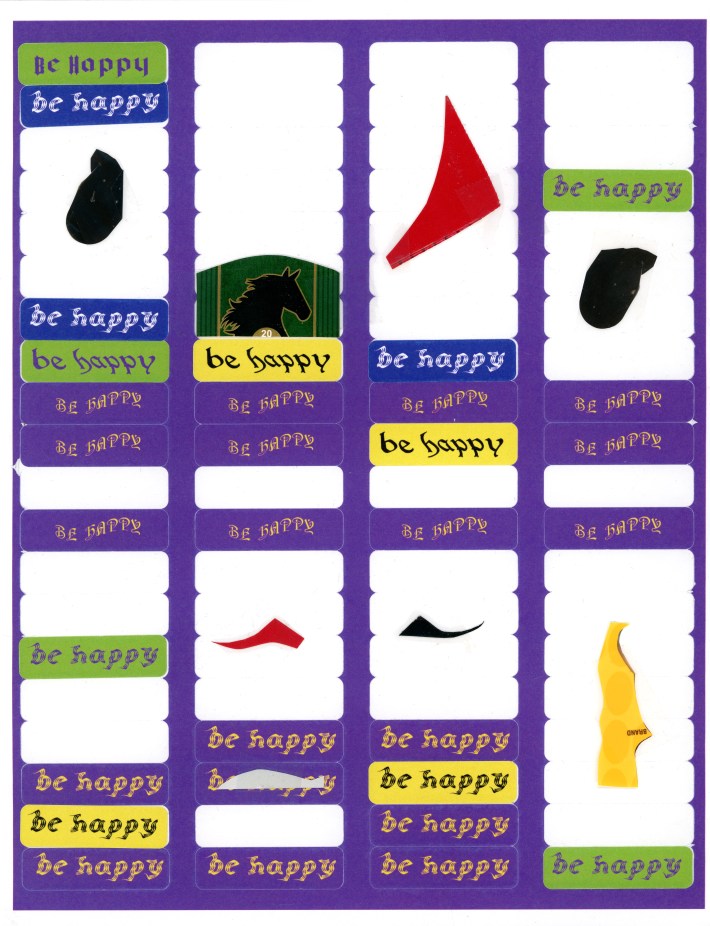 When Lim displayed Kong's work at the 062 Gallery in 2018, she tried to bring the environment of the store into the exhibit.
"I had a fear of showing his work at the gallery, actually, because I didn't want to put his work in a white cube and have it lose its context," Lim said. "We basically wanted the space to have the feeling of his bodega because the whole architecture of that space was an important part of his art-making."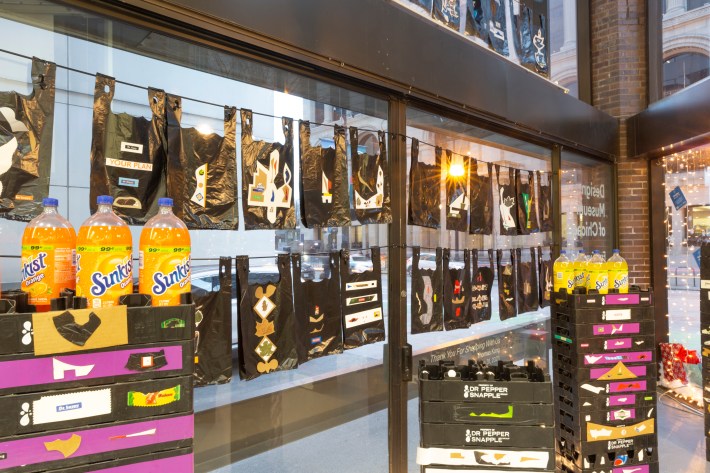 Kong's work has been shown in galleries throughout Chicago and internationally. However, he rarely attended his own shows because his life revolved around his store, Keats said. 
"The way that everybody was alerted to the fact he wasn't feeling well was that the store wasn't open," Keats said. "Not going into the store wasn't an option for him. He has an impressive resume … but his art wasn't a social-climbing kind of process for him."
"He was just happy making his works in his own little world. I think it was the rest of us who were more concerned about getting his work out there."
Together, Kong and Miller operated an "experimental" gallery called The Backroom in the back of the convenience store 2015-2019, allowing others to display their work alongside Kong's pieces. After artists would set up their pieces in the space, Kong would add his own work and create "impromptu collaborations," Miller said. 
"I loved seeing him hold court with other artists in his space," Miller said. "I just loved to see him in his element in this studio workspace shop that he had made for himself. I loved to see him interacting with people and to see the way those interactions changed his work and changed his outlook on his practice. He became more committed somehow than he had been before." 
Keats said Kong's work reflects the atmosphere of Rogers Park, a diverse community that includes many creatives. 
"Rogers Park sort of has this community activist vibe to it," Keats said. "It's not necessarily known for its art galleries, but there is a lot of art within the neighborhood that doesn't have a white-walled gallery kind of feel."  
Kong's artistic practice was unique because it was inextricably linked with his day-to-day life, Miller said. 
"He managed to live the dream that many artists have, to have a day job and somehow practice art at the same time," Miller said. "By the end of his life, the store was no longer as important to him. It was a front, an excuse for his art practice." 
Everywhere Kong went, he kept an eye out for materials that might work well in his collages. 
When Kim and Kong would stop for food on the way to doctors' appointments, Kong would ask his nephew to order a kid's meal so he could get a paper Burger King crown or to buy a hot drink at Dunkin Donuts so he could have the cork coaster that came with it.
"He was very curious about a lot of things that other people don't even pick up," Kim said. "I would always grant him the wishes." 
Lim recalled a time when she and Kong stepped outside to smoke cigarettes together and he started walking along the sidewalk, collecting fallen leaves for a collage. 
"He would look at the leaves and make decisions very quickly about whether he would use it or not," Lim said. "He would only pick up one or two of them to bring back to the store; if he wasn't going to use it, he wouldn't take it.
"He had a very special point of view. He would look at some of the most random thing you can find on Earth and transform it into a material he could use. He taught me how to look at the world in a different way."
Listen to "It's All Good: A Block Club Chicago Podcast":