LAKEVIEW — With more than two decades of political know-how and and a lifetime of experiences in the Lakeview, Alderman-elect Bennett Lawson is ready to take the reins using feedback from thousands of residents to guide his first moves.
Lawson, who ran unopposed to succeed Ald. Tom Tunney as 44th Ward alderman, has been gathering feedback to prepare for his transition from Tunney's longtime chief of staff to Lakeview alderman through an online survey, which gathered 2,022 responses.
The results showed the most important issue to Lakeview residents is crime, followed by small business attraction and retention, housing affordability and property taxes, infrastructure, and public transit reliability and access, Lawson said. However, for the 26 percent of respondents who said they do not own cars, public transit reliability and access was the No. 1 concern.
"I was not surprised to find my constituents are not shy," Lawson said. "No blank on that survey went unfilled, and we got a lot of quality feedback that will help formulate some of our goals for the first year and beyond."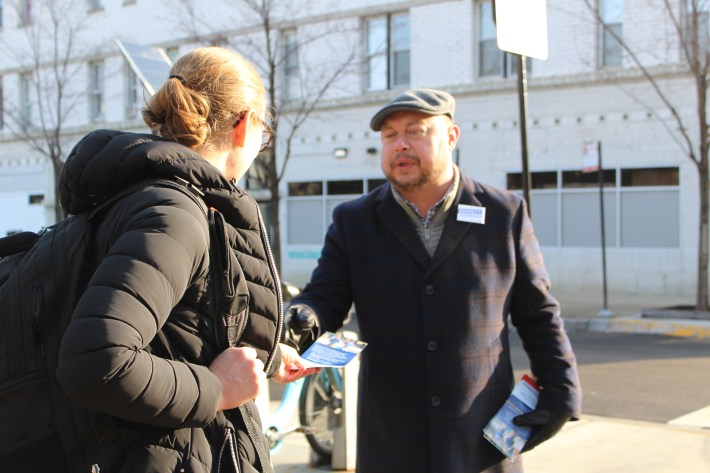 For crime, Lawson said he wants to come in with a "new approach" and work with leaders in the 19th District and Police Department to recruit and retain more detectives while solving more crimes.
"I also think we need to uplift underserved communities and tackle the root causes of crime," Lawson said. "People in my neighborhood feel that way, as well. We need to be proactive as opposed to be reactive."
Lawson said he'll work to fulfill requests for more restaurants and family-friendly businesses. He proposed trying to fill storefront vacancies by promoting them in lists to market their square footage and zoning uses.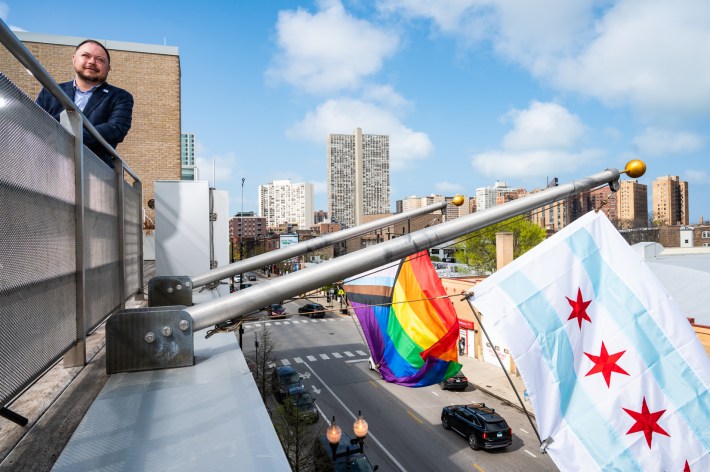 Neighbors also shared what they liked most about Lakeview, with many praising its walkability, neighborhood amenities, public transit access and local businesses. Many people suggested adding more playgrounds, green spaces, restaurants and bike and pedestrian safety infrastructure.
Dog parks were also a common request, and Lawson said he'll approach that "with a fresh set of eyes."
A ballot referendum in November found more than 80 percent of 44th Ward voters supported a new dog park in the neighborhood.
The Park District had previously approved an application to explore the development of a fenced, off-leash dog park the size of two tennis courts in July 2019. But the project stalled due to a lack of support from elected officials, according to the Lakeview Dog Park group, a nonprofit that's collected more than 5,000 signatures in support of the park.
"I'm open to different locations and different ideas with it and working with them," Lawson said. "I think it's something we can figure out. It may be in tandem with what we figure out for Lake Shore Drive."
The survey also showed most neighbors feel Wrigley Field is at a balanced capacity of how many major events it holds in the summer. Sixty-one percent of respondents approved of the current number of night games for the Cubs, and 77 percent said there should be the same number of or more concerts there each year.
Lawson takes office May 15.
"I'm really looking forward to getting sworn in so I can hit the ground running," Lawson said. "I have a few ordinances I'm going to introduce on the first day that will really reflect my priorities."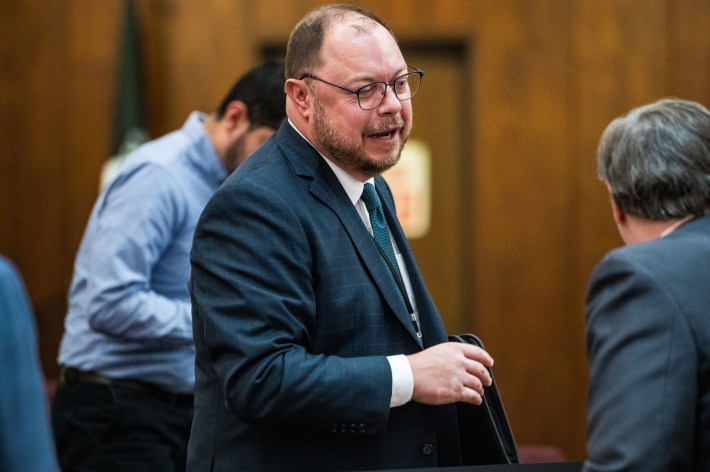 A 'More Collegial And Cooperative' City Council
Lawson previously told Block Club he has ties to Lakeview going back to his childhood, when his White Sox-loving family in Rockford took him to a cross-town classic game at Wrigley Field.
Lawson also has fond memories of visiting the neighborhood in college when he was a student at Loyola University. He and his friends would take the Red Line to Belmont Avenue and stroll toward Fullerton Avenue, stopping for haircuts, piercings or new clothes along the way.
But the significance of the neighborhood didn't hit home until Lawson attended a 1998 vigil for Matthew Shepard, a 21-year-old gay man who died after two men brutally attacked him and tied him to a fence in a Wyoming field. Lawson, who had recently come out as gay, was around the same age as Shepard and went to the rally with his first boyfriend.
"That was the first time I realized how important this neighborhood is," Lawson said. "It's about more than just baseball, the lake and the excitement — it's that things happen here, and there's a strong sense of community."
After graduating from Loyola in 2000 with a degree in political science, Lawson worked for former Sen. Carol Ronen as district office director. He started working for the 44th Ward office as director of community outreach in 2004 before being promoted to Tunney's chief of staff in 2007.
Lawson has led and participated in initiatives throughout his tenure in the 44th Ward, including a community-driven zoning analysis of every parcel within the ward that's helped with planned developments, Tunney said.
Lawson also helped with the Whole Foods and Mariano's developments, according to his campaign website. He also works closely with the police district on crime prevention strategies.
Lawson's also used the role to support Chicago's LGBTQ community, assisting with projects like the Center on Halsted's construction, the redevelopment of the old 19th District Station into an LGBTQ senior living facility and the construction of Howard Brown Health's health clinic in the nearby 46th Ward.
Lawson joins a City Council with the most LGB-identifying members of any city council in the United States.
There will be nine openly gay, lesbian and bisexual alderpeople when members are sworn in May 15, up from seven in the outgoing group. The representatives also bring more racial, ethnic and geographic diversity.
That, in addition to Mayor-elect Brandon Johnson's LGBTQ platform, offers a prime opportunity to bolster life for queer people throughout Chicago, alderpeople said.
For his part, Lawson said he will have a responsibility ensuring social services for LGBTQ people are available everywhere.
"We need to work together to take those services that I host in Lakeview that are welcoming, affirming and culturally competent and make sure people have access to them throughout the city," Lawson said. "Having a council that is truly citywide and multiracial will help with that mission."
As Lawson begins this work as alderman, he said he looks forward to collaborating with his fellow City Council members.
"I hope to see a new tone in the City Council that is more collegial and cooperative," Lawson said. "We come from different political, geographic and other backgrounds, but there's a real willingness to work together to solve problems."
Subscribe to Block Club Chicago, an independent, 501(c)(3), journalist-run newsroom. Every dime we make funds reporting from Chicago's neighborhoods.
Click here to support Block Club with a tax-deductible donation. 
Thanks for subscribing to Block Club Chicago, an independent, 501(c)(3), journalist-run newsroom. Every dime we make funds reporting from Chicago's neighborhoods. Click here to support Block Club with a tax-deductible donation.
Listen to "The Ballot: A Block Club Chicago Podcast":