GRAND BOULEVARD — The final two candidates vying to lead the former Urban Prep Academies met Monday in a forum hosted by Chicago Public Schools as the district moves ahead with plans to take over the all-boys school.
Pavielle Driver and Christopher Shelton shared their visions for the yet-to-be-named school while answering pre-selected questions from the community at the Colman Auditorium, 4640 S. State St., where students and their families were able to weigh in virtually and in person.
Urban Prep Academies appealed the district's decision to take control of its Bronzeville and Englewood campuses in the fall after administrators failed to address accusations of sexual abuse and financial mismanagement.
Parents and school leaders have battled for months to keep all its campuses open and under the operation of Urban Prep Academies. The school's website also appears to still be accepting applications for students. 
The state school board denied the appeal in April, allowing CPS to begin the process of installing new leaders and programs. Separately, the state board previously voted to revoke a charter for Urban Prep's Downtown campus — which the state took over in 2019 after the charter network appealed a decision by Chicago's school board to close. That campus is slated to close at the end of this school year. 
District administrators said that while Urban Prep's model would remain intact, CPS would not use the trademarked name. Students have the option to remain or transfer to a school in higher academic standing, officials said.
The consolidated Bronzeville-Englewood campus will operate at Urban Prep's current buildings at 6201 S. Stewart Ave. and 521 E. 35th St., CPS officials have said.
Driver, a native of Racine, Wisconsin, is the resident principal at the Air Force Academy High School in Armour Square. The mother of two highlighted the challenges the city's Black male students face, telling attendees that if selected, she plans to prioritize getting the lay of the land ahead of the 2023-'24 school year by researching assessment data and school safety plans while talking to students, staff and stakeholders.
Air Force Academy High School ranks No. 72 among the city's public high schools and No. 368 statewide with U.S. News & World Report.
"We are in the village. The community members, the parents, students, staff and our district leaders have to come together. Let's collaborate and talk about what we have in place now. How can we preserve history, and how can we move forward to make sure that I'm giving our students what they need?" Driver said.
Nodding to the district's teacher shortage, the educator also said she will work to ensure every classroom has a teacher when the school year starts Aug. 21. She did not elaborate on how she'd accomplish that.
Developing academic, cultural and climate framework and expectations — along with establishing committees to focus on attendance and other areas of need — are also a part of Driver's 90-day plan, she said.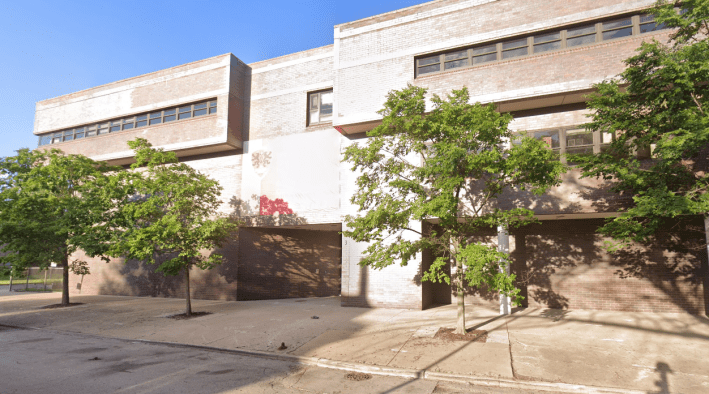 Shelton touted his experience as a "solution-oriented leader" with the district, where he has spent five of the past 12 years as an administrator.
Shelton attended Lindblom and Jones College Prep before heading to Southern Illinois University at Carbondale to earn a biology degree and a master's in teaching.
Shelton was a science teacher at Harlan Community High School and resident principal at Parkside and Hoyne Elementary schools before joining Goode STEM Academy High School in Ashburn four years ago.
At Goode STEM, Shelton said he worked to disrupt the school-to-prison pipeline, implementing restorative practices to allow students to remediate harm and keep them in school. As a result, school suspensions dropped by 20 percent, Shelton said.
The school is ranked No. 67 among CPS schools and No. 323 statewide with U.S. News & World Report.
Shelton's immediate plans for the blended campus would include speaking with members of the school community to identify areas of strength and improvement and visiting both campuses to take inventory of their facility, staff and resources while scouting community partners, he said.
Shelton also touted the success of Goode STEM's partnership with Richard J. Daley College, which allows students to earn dual credit while "receiving growth-based learning" before they graduate.
"This role has taught me the power of managing partnerships," he said.
With just 26 percent of Black male students earning early college career credits — one of the lowest numbers in the district compared to other racial and ethnic groups — it's time to change the narrative, Shelton said. Boosting school morale is important, as well; to that end, he hopes to revamp the current uniform, giving students a choice between blue and gold blazers.
Both candidates said they value quality over quality when it comes to hiring teachers and vowed to keep students top of mind throughout the process.
Neighbors questioned both candidates about how they'd create a safe learning environment for students and what they would do to boost morale.
Driver said she'd aim to create a space where students will feel comfortable asking questions "in and out of instructional practices," saying it's important to allow students to be vocal and express themselves.
Shelton said he'd evaluate the students' physical safety by taking a look at school arrival and dismissal times.
"We're dealing with young people who are navigating different territories, so we have to think about what that means when they're transitioning to school," Shelton said.
The next community town hall is 5:30 p.m. May 15.
Listen to "It's All Good: A Block Club Chicago Podcast":