JEFFERSON PARK — The neighborhood chamber of commerce will soon have a part-time executive director.
The chamber, largely driven by volunteers, is getting $60,000 over two years from the city's Department of Business Affairs and Consumer Protection to grow the organization and its commercial footprint.
The money will allow the chamber to hire an executive director for two years who will "become the face of the chamber and will be expected to go out and meet with business owners and ask how we can help," said Brian Nadig, president of the Jefferson Park Chamber of Commerce and publisher and editor of Nadig Newspapers.
The chamber has received the grant before but not for several years, he said. Even with the money, the chamber still relies on volunteers, Nadig said.
"Our volunteers are dedicated and will continue to work hard," he said in an email.
After the grant expires in 2025, the chamber would likely reapply to cover the role for another two years, as the chamber doesn't have enough money to support it on its own past a few months, he said.
The chamber, founded in 1934, was one of over 70 business organizations chosen to receive money from the $3.3 million Neighborhood Business Development Centers grant program. The money is meant to help boost business programs, assist business owners and strengthen the city's small business ecosystem, according to a news release.
"Chicago is a city with a strong, engaged business community and this program enhances our efforts to connect with small business needs," Kenneth J. Meyer, the city's Commissioner for Business Affairs and Consumer Protection, said in a statement. "I encourage start-ups and established businesses to tap into their local NBDC. The no-cost programs and services can assist from business idea, launch and expansion."
The Jefferson Park area has been plagued with vacant storefronts, closed shops and struggling businesses for at least a decade. While the neighborhood has some longstanding independent businesses and new ones that have recently put down roots, its commercial district need help, residents have said.
More financial support and proposed legislation that would cut tax breaks for landlords who own vacant storefronts could be possible solutions to filling them, residents and public officials have said.
Others said landlords need to lower rent and be more willing to rent properties.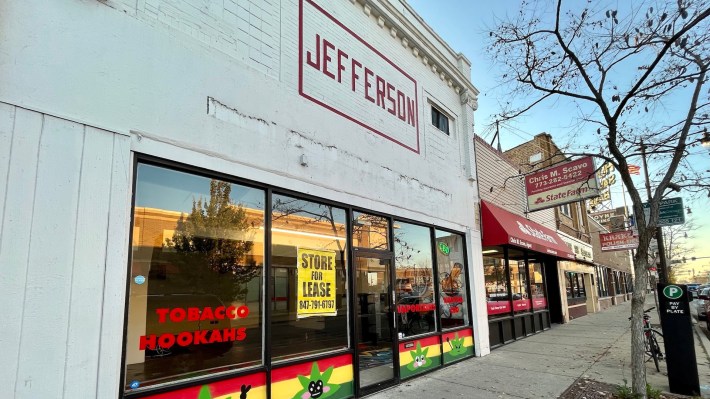 Ald. Jim Gardiner (45th) has indicated that he plans to focus more on Jefferson Park infrastructure and businesses in his second term. At a Jefferson Park Neighborhood Association meeting last week, the alderman said infrastructure improvements like sidewalk, alley and street resurfacing repairs are coming to the ward as part of Gardiner's discretionary fund.
This will make the area nicer and be more appealing for those who want to put down business roots in the neighborhood, he said.
"If you have streets that are neatly paved, if you have sidewalks that are carefully done, if you have curbs that look proper, if you have hydrants that are painted … those little things can attract some of the people who are looking to open up businesses because it's a sign of pride," Gardiner said.
The alderman also said he plans to work more closely with business organizations like the chamber of commerce to fill those empty storefronts and attract more businesses.
"It's a stride in the right direction," Gardiner said of the grant.
Listen to "It's All Good: A Block Club Chicago Podcast":