CHICAGO — Embattled CTA President Dorval Carter has repeatedly vowed to fix a transit system Chicagoans have called unsafe, unsanitary and unreliable as ridership has fallen.
But Carter hardly used his work card for the system in 2021 and 2022, CTA records show. And the agency wouldn't say exactly how often its leader takes public transit.
Carter swiped into the CTA system 24 times in the past two years with his agency-issued card, according to CTA data provided through a Freedom of Information Act request. Seven of those 24 swipes were transfers to other trains or bus lines, and another seven were all done the same day at O'Hare.
The data shows Carter used his work card on 12 days in all of 2021 and 2022.
CTA officials said those figures do not show all the times Carter used the system, but they did not provide any records or figures to back that up. The CTA did not answer Block Club's questions about exactly how often Carter takes trains and buses or what his primary mode of transportation is.
The agency's FOIA office did not send Carter's travel log requested by Block Club until 72 days after its legal deadline.
Some officials and transit advocates are now calling for Carter to resign.
"I believe we need a new CTA president," said Ald. Andre Vasquez (40th), who has repeatedly called for more reliable CTA service. "If you're in charge of fixing the service and you're not experiencing the lack of service, you're not going to have the same burden and urgency as someone who has to get up every day and take it to their job."
The CTA declined Block Club's request to interview Carter. Instead, in a written statement, spokesperson Brian Steele said the log of swipes from Carter's card is "not a full reflection" of the leader's use of the transit system.
"Like a lot of CTA employees, from field personnel to executives, President Carter often does not use his card to gain entry to rail stations or board buses," Steele said. "Some of the time, CTA employees do not tap their ID cards on the card readers, as field personnel recognize them and open gates on their behalf or let them on a bus. Or, staff enter facilities through work entrances."
CTA representatives did not immediately answer questions about how customary it is for Carter to use the system without swiping his card or how officials know he did that.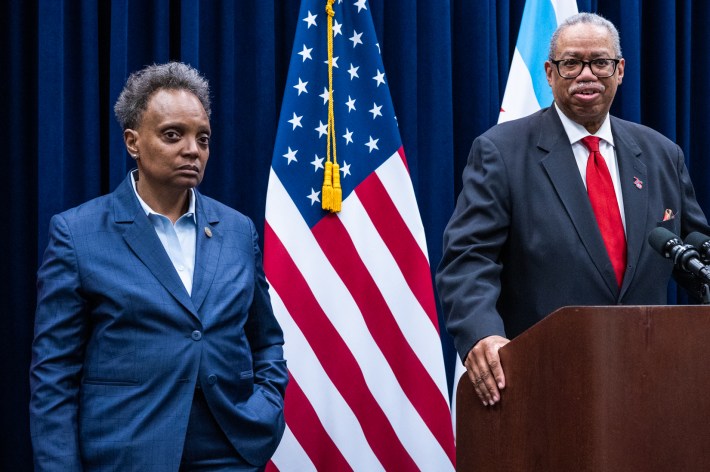 Carter Used Work Card Once In 2021
All CTA employees are given free unlimited rides on the system by tapping their company identification card, workers said.
Several CTA employees, including bus and train operators, said they also tap their free identification cards when taking transit during their off-time. Some said there can be unspoken practices to just let on recognized colleagues when they're on their way to work in uniform.
"When I take the train, even in uniform, I always tap," one bus operator said. "For the buses and you're picking someone up in uniform, we may let it slide every now and then."
A CTA rulebook requires "employees providing bus services" to use those cards when "riding CTA service." Steele said those rules do not apply to Carter.
The CTA's data shows Carter didn't use his work card at all in 2021 until July 9 at the LaSalle Blue Line station.
It was more than a year before Carter used his work card again, the data shows: He next tapped into the system July 25, 2022, at the O'Hare station. He swiped his card seven times at the O'Hare station that day.
Carter used his work card four times Aug. 4, 2022-Oct. 1, 2022, at the LaSalle and Clinton and Lake stations. Then, on Nov. 8, he swiped his card once at the Clinton and Lake station and three times at the Thompson Center.
Carter used his work card four more times that November — including on Nov. 10, when he appeared before City Council to address the CTA's issues after months of calls to address questions publicly  — and four times that December.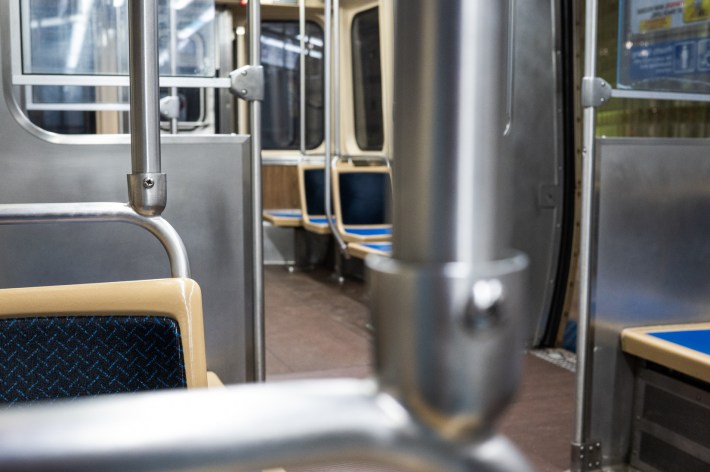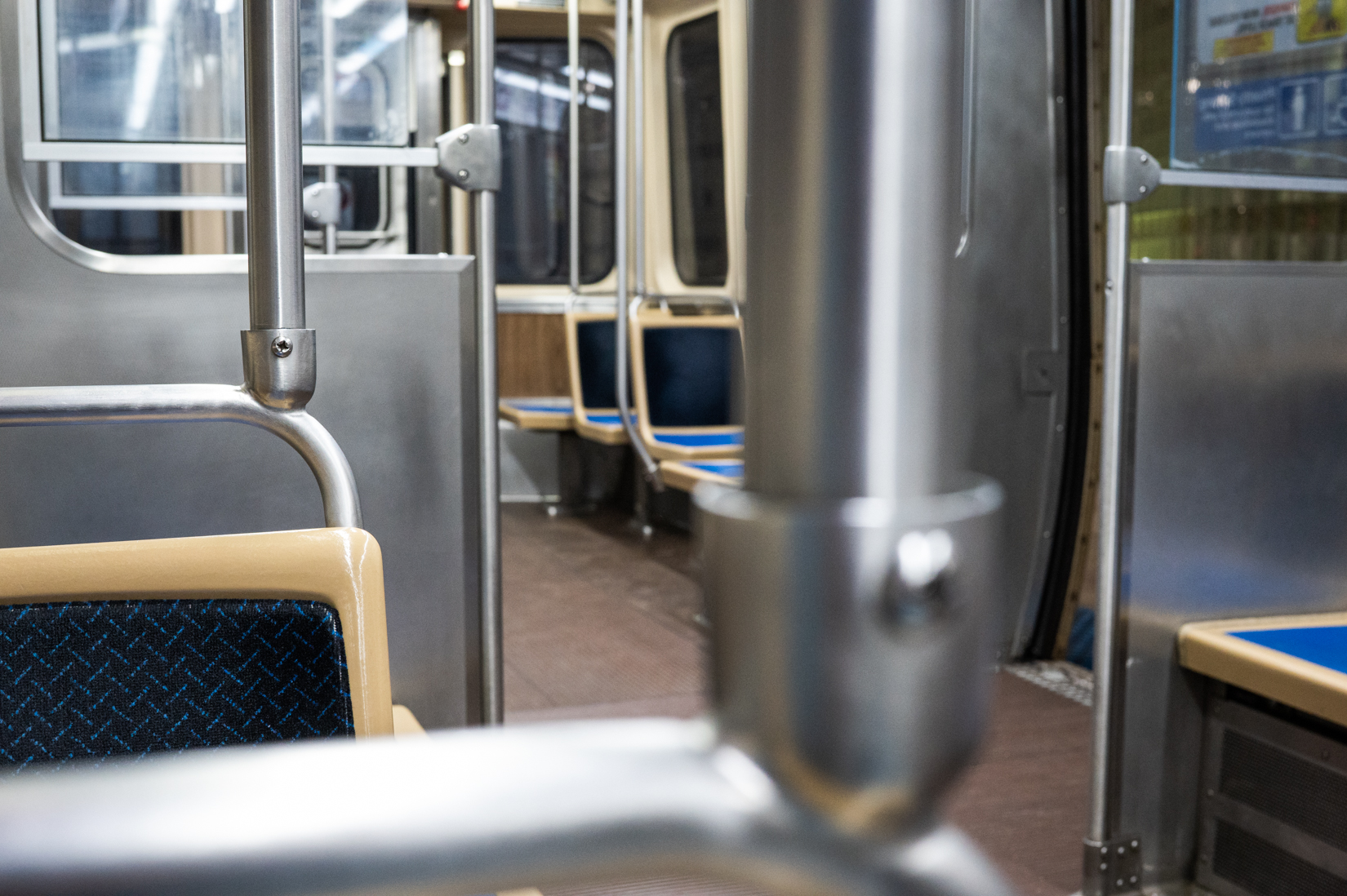 Steele said Carter has been on the system "countless times over the years and is very attuned to the day-to-day experience of CTA customers."
Critics disagree.
In a statement, Commuters Take Action, a group of disgruntled CTA users, called for Carter's exit. Organization members Christina Marfice, Morgan Madderom and Fabio Göttlicher said Carter's "low utilization of public transit" is a sign he "doesn't understand the current state of the CTA."
The organization said its members typically take transit five days a week, both ways, for 20 swipes a week. Along with Vasquez, the group led a charge last year for Carter to answer questions publicly after months of him skipping City Council hearings.
"We are calling for Dorval Carter to resign immediately, and for our city's leaders to only consider a replacement who fully understands the challenges and unreliability of the current system, and has a vision and a plan for increasing transit service," they said in the statement. "President Carter's performance has already proven he's unfit for his role.
"And with the news that he doesn't even utilize the system he runs, we can't help but wonder: What will it take for the CTA board and Chicago's leadership to see that he needs to be replaced?"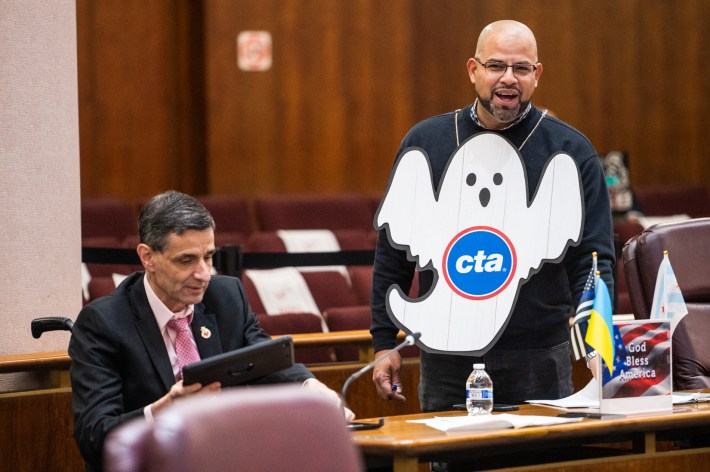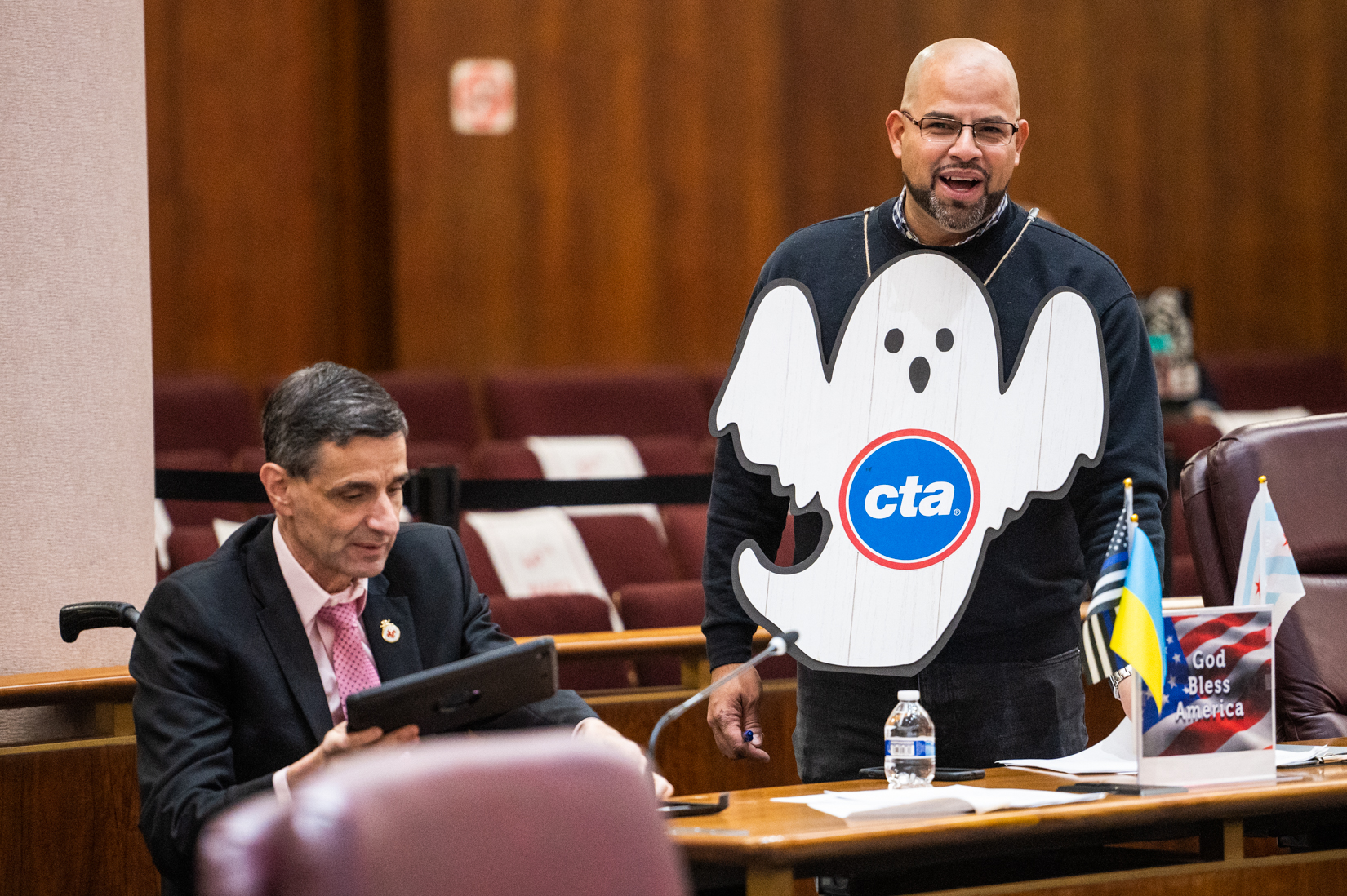 Complaints from riders and workers about unruly behavior and deteriorating conditions on transit have risen during the pandemic as the CTA has lumbered through a drastic dip in use, a growing crisis of people taking shelter on trains and a citywide spike in violent crime.
Carter has tried to patch up safety issues with "emergency" contracts to private security firms and K-9 units, while unarmed guards have told Block Club they often feel unsafe and unhelpful. Many train and bus operators have expressed burnout and fears of safety as they cover shifts for colleagues and are forced into less desirable hours.
Carter said at a board meeting this month a worker shortage, exacerbated by the pandemic, continues to drive CTA's service challenges. The agency has tried to boost hiring with $1,000 signing bonuses and a second chance program, but a recent analysis by WBEZ found the CTA is still losing more employees than it hires.
In January, the agency changed its bus schedules for the first time since the pandemic, reducing rapid rush hour service and shuffling it elsewhere in hopes of covering up for "ghosts": buses and trains that show up late or not at all. Riders say they continue to deal with long wait times, although monthly data published by the agency shows some improvements this year.
Ridership has not rebounded to pre-pandemic levels.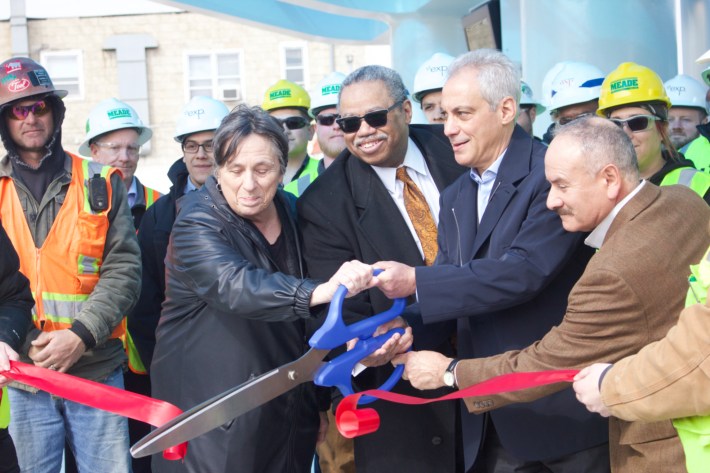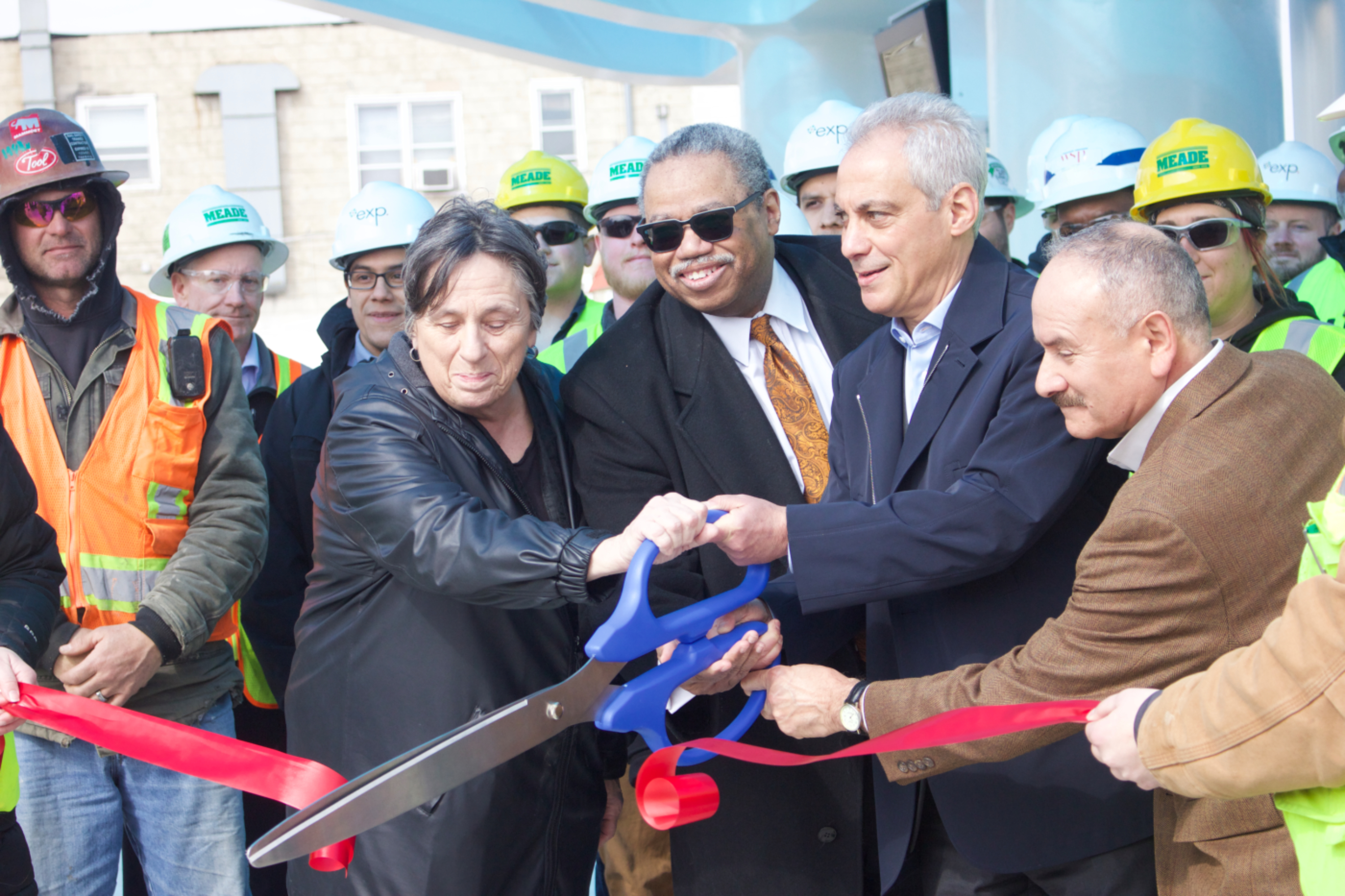 Carter was appointed to the role in 2015 by Mayor Rahm Emanuel and has overseen more than $8 billion in expansion and improvements projects, according to the agency's website. The agency is also planning a $3.6 billion, nearly 6-mile expansion of the Red Line on the South Side, although some public officials had debated freezing the funding until Carter improved the transit system's reliability.
Prior to taking the city's top transit job, Carter was chief of staff to U.S. Department of Transportation Secretary Anthony Foxx, according to his bio. He also served as a deputy administrator for the Federal Transit Administration.
Steele said Carter has been working in transportation for more than 35 years — more than 20 of them on and off at CTA in various roles — and has won prestigious awards from the American Public Transportation Association.
Riding transit is just "one of many ways" Carter monitors the system, including daily meetings with top executives to review system performance, live camera feeds, hundreds of videos a year documenting service issues and updates from a 24-hour control center, Steele said.
"Dorval Carter is one of the country's most-experienced transit leaders," Steele said. "Based on his own riding experience, as well as customer feedback, he has implemented myriad service improvements and technologies to make commuting more comfortable and reliable."
Despite the issues with the CTA, Carter repeatedly skipped public hearings with City Council members, leading to growing criticism last fall. He spoken mainly through his press team, who said their boss "has always maintained an open line" with elected officials and moved to publish monthly scorecards to keep the public more informed on efforts to improve service. The CTA did not directly answer questions about why Carter has missed City Council hearings.
Carter spoke publicly at a transportation committee meeting in November at City Hall, saying upgrades to the transit tracker system were coming and he was working to "optimize the service" with the available workforce.
"We understand what we need to do to fix this," Carter said then. "We're making the necessary changes to do that. This is going to take time."
Vasquez and Commuters Take Action's members said they don't believe Carter rides the trains and buses enough to be an effective and relatable leader.
Critics also brought up the 33 percent raise Carter received during the peak of the pandemic in 2021, bringing his annual salary to $350,000, while CTA ridership suffered its biggest setbacks.
Vasquez said he hopes the city and Carter can organize a smooth transition and a transparent search for a new CTA president, who he believes should ride the system at least once every week or so.
"Get on the train. Get on the bus," Vasquez said. "You're getting paid enough to do it."
Listen to "It's All Good: A Block Club Chicago Podcast":