ROGERS PARK — An affordable housing developer wants to bring more than 100 units of "workforce housing" to Howard Street, a project it says will help transform an area that has struggled with issues of public safety and disinvestment.
Housing For All unveiled its proposed development for the northeast corner of Howard and Paulina streets at a community meeting Wednesday. The project is across the street from the Howard Red Line station in Rogers Park.
The two-phase project would replace a single-story retail building and reuse a historical storage facility to create 104 apartments and commercial space. The work would start with a six-story apartment building with 52 apartments and more than 4,000 square feet of retail storefronts.
The development would bring a roughly $30 million investment into the North of Howard area, revitalize the Howard Street commercial corridor and provide housing for working-class neighbors increasingly feeling priced out of Rogers Park, said the developer and supporters of the project.
"It's going to be additional workforce housing that's built for residents such as teachers, health care providers, hospitality and service industry workers," said Shelly Tucciarelli, principal with Housing For All. "What it's going to do is going to give them greater discretionary income for them to spend in the community."
Others at the meeting said the project has merits, but they worry it would further concentrate affordable housing in a North of Howard area that has a large amount of such housing, saying that what the area really needs is mixed-income housing.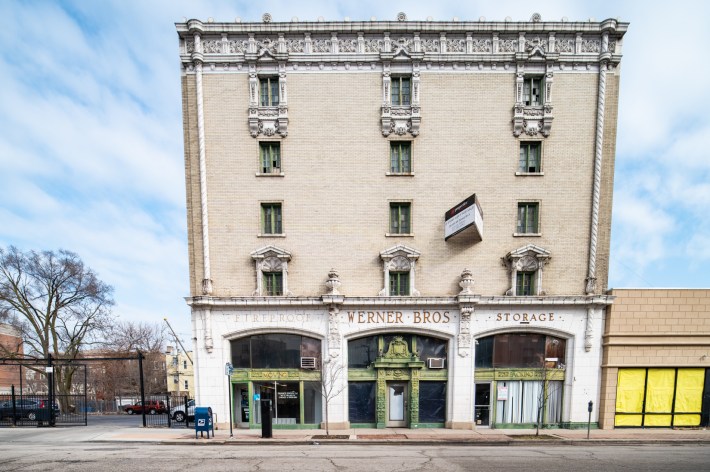 Housing For All's project would take place in two phases, with the first phase including the redevelopment of the corner retail building at Howard and Paulina streets.
The building would make way for a six-story complex that would have 52 apartments, including seven studios, 11 one-bedrooms, 21 two-bedrooms and 13 three-bedrooms. The developers want transit-oriented development status for the project due to its proximity to the Red Line, and they plan to provide eight parking spaces.
A fitness center and community room would be included in the building.
The existing retail building houses a post office, currency exchange and Redz Belizean Restaurant. Housing For All representatives said they want to retain the currency exchange and restaurant as tenants while finding a new Howard Street location for the post office.
The second phase of the project would add 52 affordable apartments and include the redevelopment of the Werner Brothers Storage building, 7613 N. Paulina St.
Original plans called for the razing of the historical building — which is on the list of most endangered Chicago buildings. Housing For All representatives said they now plan to reuse the building and turn it into 20 apartments.
Another 32 apartments would inhabit a new building on the parking lot just north of the Werner building, according to plans shared at Wednesday's community meeting.
Parking and unit mix have not yet been finalized for the second phase of the project, Housing For All executives said.
The apartments would be earmarked for people and families earning $22,000-$72,000 per household, the development firm said.
Of the first phase's 52 apartments, 41 would be earmarked for households earning at or below 60 percent of the area median income, which is $62,520 for a household of four. The 11 remaining units would be for households earning 30 percent of the area median income, or $31,260 for a four-person household.
Such units would provide housing that is increasingly under threat in Rogers Park, with Housing For All citing a market study it conducted showing a need for as many as 800 additional apartments affordable to those making less than $70,000 by 2027. The median income in Rogers Park is just over $46,000.
"The project that we're proposing is going to give an additional 104 units of affordable housing, and you can see that that is a very small portion of the overall affordable housing gap," Tucciarelli said.
Housing For All's project requires the city's approval for a "planned development," which has not yet been granted. The development also hinges on the issues of state housing tax credits that form the basis of the project's financing, Housing For All said.
If approval is given and tax credits are secured, the development's first phase could break ground next year and be completed in late 2025. The second phase could be completed by late 2026.
Ald. Maria Hadden (49th) said there will be more opportunities for community members to give feedback on the project before it is taken up by the City Council.
"We want to make sure that we've got a Howard Street and a Howard area that works for everyone and that gets some of the investments that it has not had for a very long time," Hadden said at the meeting.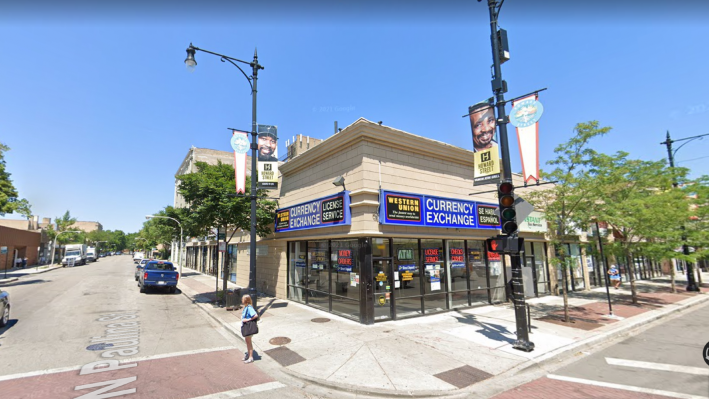 As the city and state consider the project, neighbors at Wednesday's community meeting debated the proposal and whether it was right for Howard Street.
Some at the meeting said the North of Howard area already comprises a large number of affordable and publicly subsidized housings. They said the area needs to get a handle on its issues with violence and drug dealing before bringing in more housing.
"My concern is: Are we having more saturation North of Howard, and then the rest of Rogers Park can do what it would like?" resident Beata Welsh said.
Others, including Hadden, said more businesses and residents living on Howard Street will improve issues like public safety and loitering.
"What makes areas safer is more people, more businesses, more eyes on the street," Hadden said.
A co-owner of Howard Street coffee shop Sol Cafe said not only would the added residences benefit her business but her income from the business would also qualify her to live in the building.
Sheila Williams said she had to move to two apartments in Rogers Park after her rent kept getting increased. Even though she is a Loyola University employee, Williams said she and her family now live on the West Side, one of the few places they could afford to rent.
Williams said the development could have helped keep her in Rogers Park while helping revitalize Howard Street.
"I would want to know what people want to see on Howard Street?" Williams said. "If we don't want to see the gangbangers and don't want to see the drug dealers, what do we want to see?"
Listen to "It's All Good: A Block Club Chicago Podcast":