NORWOOD PARK — The halls of Resurrection College Prep, an all-girls Catholic high school, are lined with black-and-white photos of teachers, nuns and alumnae.
The Norwood Park school, 7500 W. Talcott Ave., will mark its 100th birthday this year with a centennial celebration and gala Saturday. The event will raise money and honor alumnae, students, teachers and the school's legacy on the Far Northwest Side.
Parents and alumnae are using the anniversary to reflect on Resurrection's history and influence, and they hope it remains a neighborhood gem for another 100 years — particularly as an empowering voice for young women, said Gina Jackson, a parent and Norwood Park resident.
"It's hard to get the word out that the school is here, still thriving and people there care about the kids," Jackson said. "There's lot of love at the school. I want the school going for another 100 years because I see how important it is to educate women, give them as many opportunities and have the small school with personalized attention."
Jackson's teenage daughter is enrolled in the school's STREAM program, which combines arts, sciences, religion and math into a focused curriculum that's seeing the first cohort of four-year students from the program graduate this spring.
The program's hands-on experiences and classes can show girls a myriad of career paths, and they get specialized attention, Jackson said.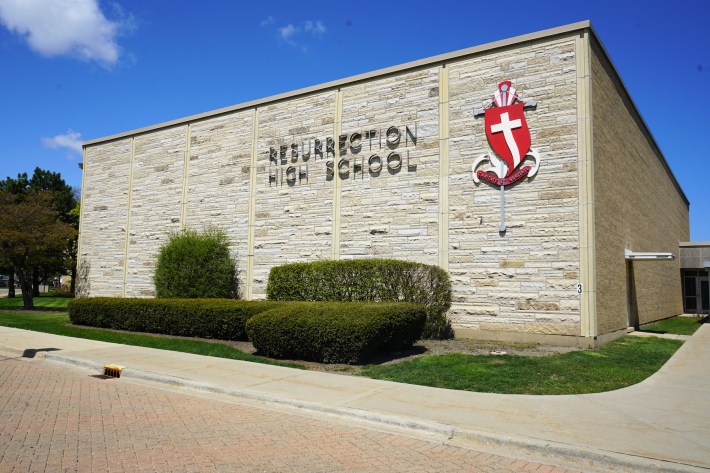 The caliber of education stands out, said Caitlin Moran, who graduated the school in 2006.
"I look back at the teachers super fondly," said Moran, who still lives on the Far Northwest Side.
Attending the Catholic school taught Moran the importance of creating relationships with other women and not to compete with other girls in academics and sports, she said. Working together can help students achieve their academic goals, she said.
"It's one of the few female-only schools in the area, and that is an amazing environment," she said. "If you are in a female-only school, it really fosters better relationships between other women."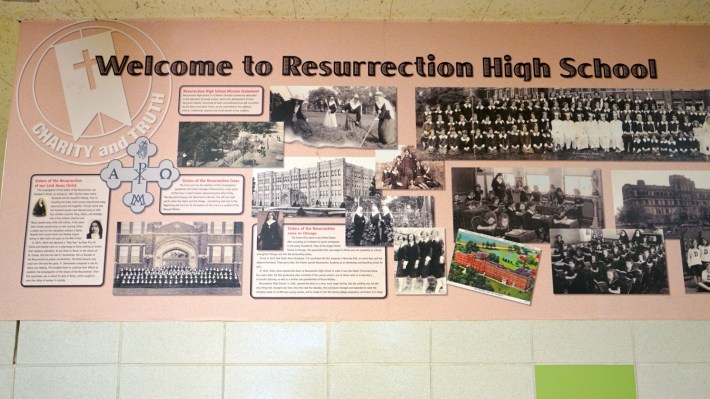 Since 1922, the Sisters of the Resurrection have educated nearly 15,000 young women, mostly from the North and Northwest sides. In 2020, the school's ownership changed hands to the Christian Brothers of the Midwest, as the Sisters of the Resurrection worried their declining membership would impact their ability to manage the school.
Chicago-area Catholic schools have closed in recent years amid shrinking enrollment and financial strains, but Resurrection's community members and alumnae said its tailored programs and high-quality education make it stand out and stay strong.
While enrollment at Resurrection has ebbed and flowed, its current population sits at around 475 girls, said President Rick Piwowarski. For the past six years, the school has seen an increase in enrollment, and the incoming freshman class will be the largest the school has seen in eight years, school officials said.
Piwowarski credits this to the way the school approaches its curriculum and decisions.
"The student is at the center of what we do. … Her experience, her needs and her desires are at the center of that decision-making process. Many schools say that, but we really live that," Piwowarski said. "We are a school for and with young women, so we have a conscious focus on designing our needs around 13-, 14-year-old young woman in society."
The school is primarily driven by tuition, grants and donations from alumnae, Piwowarski said. Money raised at this weekend's gala will support the school's annual fund, which provides advanced education opportunities and gives tuition discounts to students in need, among other things.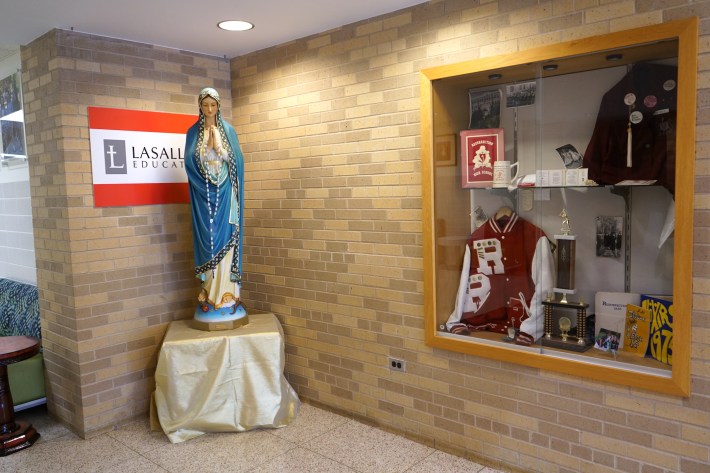 The school also has impacted the community's wellness, Jackson said. Because many of its students are from the neighborhood, students and parents have become like "one big family" who have forged strong bonds that have lasted generations, she said.
"We've watched our kids grow up together, and I think that's something that I'm just coming to place importance on now," said Jackson, who has lived in Norwood Park for almost 20 years. "With COVID and the political atmosphere these days, these are people we know, and they're awesome and it's great to see them."
Listen to "It's All Good: A Block Club Chicago Podcast":