LOGAN SQUARE — Popular neighborhood bar Best Intentions, one of the last holdouts of the COVID-19 shutdown, is back after a three-year "deep sleep."
Best Intentions at 3281 W. Armitage Ave. quietly reopened April 19. A tiny handwritten note outside of the bar that read, "We back," marked the end of the bar's COVID-induced slumber.
Almost immediately, as if the neighborhood was just waiting for the door to click open, lines of people formed down the block, eager to cozy up to the bar with Wondermint malted shakes.
The lines haven't stopped, said Chris Marty, who owns the bar with his brother, Calvin Marty. Loyal patrons packed the bar over the weekend, with some declaring in social media posts, "The world is finally right again!"
"It's probably the most heartwarming and emotional thing we've ever been through around here — just so much warmth and love and appreciation. We were basically just crying and bartending on Wednesday," Chris Marty said.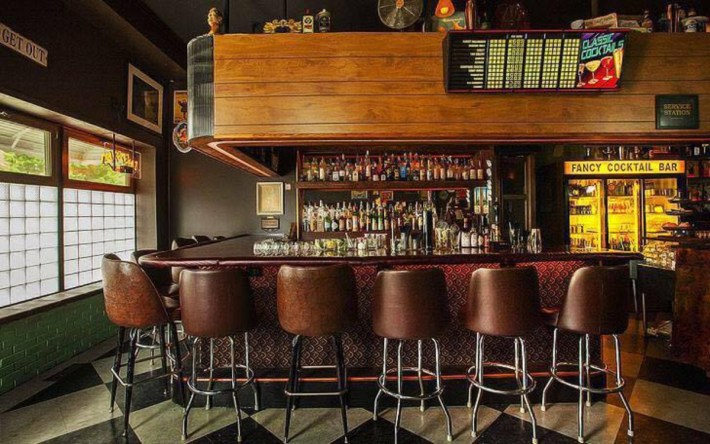 Described by a Tribune critic as "the dive bar all other dives try to be," Best Intentions opened in 2015 and quickly became a neighborhood favorite for its kitschy decor, unpretentious menu and cozy outdoor patio.
Then the pandemic hit.
Like every other bar in the city, Best Intentions was forced to shut down in March 2020.
While other bars and restaurants slowly began to reopen at limited capacity to get through the pandemic, Best Intentions remained closed.
The owners took a hardline stance against COVID-19, saying they'd "go bankrupt" before reopening, but insisted in notes to customers and in an interview with Block Club the bar would be back someday.
"Knowing that bars and restaurants are one of the No. 1 spreaders of an airborne virus, it wasn't hard for us to make a decision to say we're not going to make this thing worse," Chris Marty previously said.
RELATED: Logan Square's Best Intentions Isn't Closed — It's Just In 'Deep Sleep' Mode Until Pandemic Subsides
The original plan was to reopen in about a year after the pandemic subsided, but the closure dragged on once it became clear the virus was here to stay, the owners said.
Chris Marty said he went into "deep research" mode, talking to epidemiologists and experts — including Andy Slavitt, former COVID-19 adviser to President Joe Biden — to come up with a plan.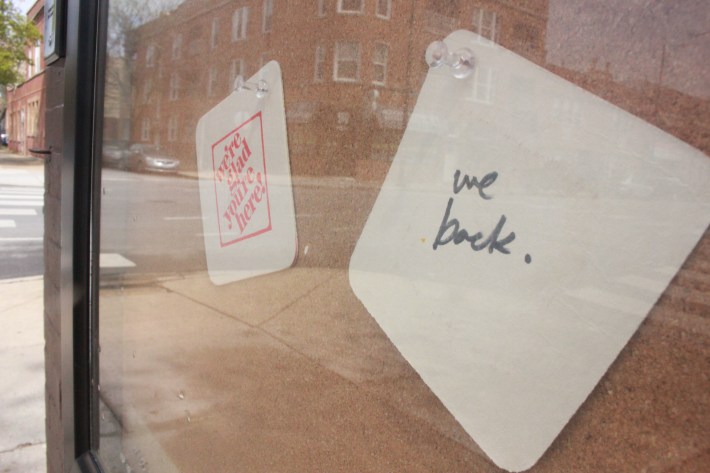 Eventually, the owners landed on the idea of using a new technology to reduce transmission in the bar. They installed several low-wavelength ultraviolet light devices, which are designed to keep the air clean from floating viruses.
Researchers have found the devices, from Kansas City-based company Far UV Technologies, to be effective at reducing the spread of COVID-19 and other airborne viruses in public spaces.
At $2,500 a piece, the devices aren't cheap, but Chris Marty said the high cost was worth keeping patrons safe.
Also during the hibernation, the owners revamped the bar's heating and air condition system for better air flow.
COVID-19 is "still here. You still get sick. You don't know what it will be like for you. I know people who are a decade younger than I am who have had horrible experiences, like relearning-to-walk-type experiences," Chris Marty said.
"So, yes, it got better to some degree, but it became very apparent that we reached the threshold of societal response to this thing. So it was either shrug or move on, or try to find a way to make the air safer to breathe."
On top of safety upgrades, the owners used the closure to make minor improvements to the bar's interior — but Best Intentions isn't noticeably different. The food and drink menus are the same, and the kitschy decor hasn't changed. Even the liquor shelves are organized the same way, which makes the bar feel like a time capsule, Calvin Marty said.
"Behind the bar in the last week, I've had these moments where I've realized that for the last hour I've felt as if no time had passed. It just felt like we picked it back up — same faces, we've all aged the same amount," he said.
Chris and Calvin Marty said the business was able to survive the prolonged closure thanks in large part to small business grants they received from the federal government. It helped that they went into the pandemic with no debt and kept operations lean during the shutdown, they said. The brothers don't own the building.
"We went through the thing of, 'Should we do to-go food? Should we do everything that everyone else did?' We just felt like we're going to break even or bleed money and increase our chances of having to close forever, and that if we just hibernated we could make it. And I think we made the right decision," Calvin Marty said.
For the past three years, questions swirled around the future of Best Intentions. Neighbors peered inside, posted on social media and wrote notes like "We miss you!" in dust on the windows, hoping to one day return to the bar.
The owners said they're thrilled to finally get back to serving drinks and bonding with customers — with safety measures in place.
"Thank you for caring, for waiting," Chris Marty said. "Even throughout [the closure], we were like, 'I can't believe anyone remembers us.' We owe a lot of people a lot of thank-yous because without that it wouldn't matter how awesome our lighting is and how cool our playlists are."
Best Intentions is open 5 p.m.-2 a.m. Tuesday-Friday, 11 a.m.-3 a.m. Saturdays and 11 a.m.-2 a.m. Sundays. The outdoor patio will open later this year after the owners make improvements.
Listen to "It's All Good: A Block Club Chicago Podcast":