O'HARE — The Pavilion Apartments is cutting out its affordable units — even as the Far Northwest Side already has few affordable options for renters.
The 1,114-unit complex at 5441 N. East River Road planned to have 223 affordable apartments, as it became part of the Federal Low Income Housing Tax Credits program in 1994. But its contract for that program is up — and owner Brookfield Properties is converting all of the apartments to market-rate rent this year, company officials said.
The move comes as housing has become more expensive and many are struggling with housing insecurity. Local advocates are urging officials to do more to protect low-income housing, particularly on the Far Northwest Side, which already lacks affordable options.
Marking up prices on what were affordable units can price people out, especially older people and people with disabilities.
Monica Dillion, founder of Northwest Side Homeless Outreach, works with older people and homeless people in the area to find housing. When she approached The Pavilion about the affordable units, she was shocked to hear they were no longer available, she said.
"This is not good for the future of the ward," Dillon said. "How do we recover 223 units?"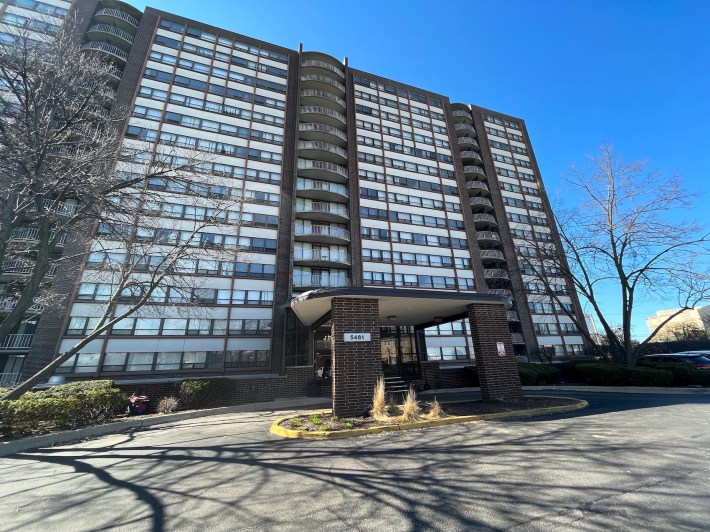 The federal tax credits program, which started in 1986, gives property owners tax breaks while they offer affordable housing. It developed more than 2 million affordable apartments or homes and represented nearly one-third of all newly constructed multifamily rental housing in its first 20 years.
The Pavilion began providing affordable apartments for renters earning below 60 percent of the area median income in 1994. Although its contract was set for 30 years, it's able to end it early due to a technicality.
Now, the majority of people living in those units have relocated to two Brookfield Properties in the Loop or moved out, though 19 have remained at The Pavilion, company officials said. Residents were notified in 2018 about the pending rent changes and received at least four months' notice, company officials said.
There are 29 Chicago Housing Authority voucher holders in the building, though the Chicago Housing Authority is separate from the tax credit program, said agency spokesperson Matthew Aguilar.
Aldermanic Influence On Affordable Housing
Affordable housing on the Far Northwest Side has long been a contentious topic in an area with little government-supported low-income housing.
In the O'Hare neighborhood, only 20 percent of housing is affordable to households earning 60 percent of the area median income or less, compared to 36 percent citywide, according to a 2019 citywide analysis.
Since then, there has been little, if any, progress in getting more subsidized housing for low-income older people and people with disabilities. A luxury apartment project by Glenstar Properties with nearly 300 apartments — 59 affordable — set to be built close to The Pavilion is on hold due to housing market changes.
In Jefferson Park, two developments with affordable units aimed at older people and people with disabilities opened last year. Each generated hundreds of applications from interested residents, underscoring the rising need.
But in the 41st Ward, which overs parts of Norwood Park, Edison Park and O'Hare, there are no properties that take rental assistance from the Chicago Low-Income Housing Trust Fund, according to the city's Department of Housing. The fund is the largest city-funded rental assistance program in the nation and provides rental subsidies in 55 of Chicago's 77 community areas, according to its website.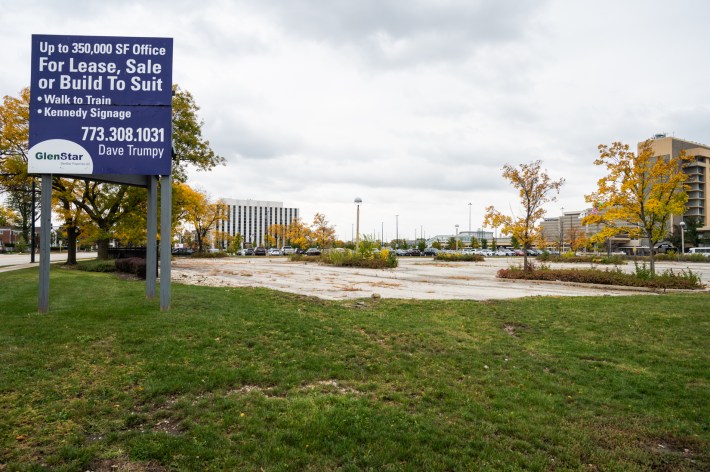 In the past few years, the city has received millions in housing tax credit allocations through the low-income housing program and designated tax breaks for developers who build in low-income communities. But housing advocates and experts say there needs to be more protection and stronger laws to keep people in their homes, especially as buildings — such as The Pavilion — shift to market rate.
Patricia Fron, co-executive director of the Chicago Area Fair Housing Alliance, said losing The Pavilion's affordable units is a big loss for the city. Aldermanic prerogative has stunted affordable housing progress on the Far Northwest Side and fed into the city's segregation, she said.
The area's more stringent ward-level development proposal processes can impact or block developments, according to a report from the alliance.
"Aldermen have inherited these wards that have literally been shaped by residential segregation," Fron said. "Aldermen just have this unusual amount of power on zoning and land-use decisions. So we have a system of deference to individual alderpeople when it comes to their ward, and any challenge to that is really an uphill battle."
Cracks in the "sacred tradition" have emerged in recent years, as evidenced by the Glenstar proposal, which won approval over Ald. Anthony Napolitano's objections, she said.
Another 2019 report by the alliance sent to Mayor Lori Lightfoot looked at ways to end aldermanic power and create a more cohesive political body and plan that's more formalized and data-driven, Fron said.
Lightfoot tried to reign in aldermanic prerogative and announced a plan, We Will Chicago, to address affordable housing, neighborhood inequities, public safety and more — but it wasn't enough to change decades-old aldermanic power, Fron said.
RELATED: Chicago's Getting 13 New Alderpeople. Meet Your Next City Council
Fron's hopeful a new mayor and a refreshed City Council can bring a stronger unifying voice to look at affordable housing issues.
"Council needs to do a deep dive into the current landscape of affordable housing and the need for affordable housing for the community, how this tracks with the bigger picture citywide," she said.
Napolitano and his office did not return messages seeking comment. He's previously said going against aldermanic privilege is a "complete overstep of all of us as aldermen." He's denied being against affordable housing developments, instead saying his ward is overburdened with residential density and would like to see more commercial development.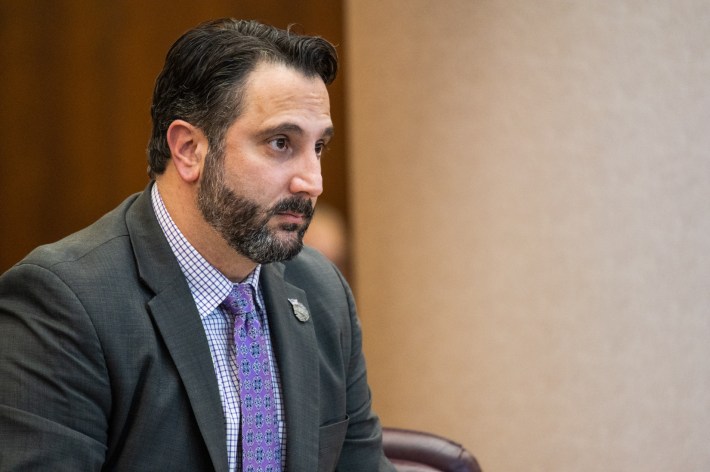 The Pavilion is a sign of what's to come under the federal tax credits program in the next several years, advocates say.
Four properties managed by the city's Department of Housing are also set to lose affordable tax credits between now and 2025. City officials are working with the owners on resolutions and "are hopeful about finding solutions that retain affordability," said department spokesperson Rima Alsammarae.
The issue mimics a national trend of potential displacement. Data suggests about 5,000 affordable housing units in the United States are going to be lost because of tax credit expirations between now and 2029, said Marcos Segura, staff attorney at the National Housing Law Project.
Although federal lawmakers have tried to extend the low-income assistance program, tightened up technicalities to opt out early and address more permanent housing solutions, there has been no federal momentum on fixing the program, Segura said.
"In a handful of years, it's going to become everywhere in the affordable housing space, so it's important to start waving the flag about needed reforms," Segura said.
Advocates want to see more developers add permanent affordable housing units in buildings, legislation that extends or does away with the timed tax credit contracts and more financial support for low-income tenants, like making sure more landlords take rental assistance from the Chicago Low-Income Housing Trust Fund.
The Department of Housing has worked on efforts to keep people in their homes as the federal program becomes a more pressing issue. The department eliminated the technicality for developers to opt out early nearly 20 years ago, meaning developers who work with the department must carry out the entire contract timeline, Alsammarae said.
The department has also incorporated a Preservation Tract in its housing allocation plan, which gives preference to projects that encourage the preservation of existing buildings and disincentivizes displacement. Along with other housing agencies, the city department works with Preservation Compact, addressing Chicago properties of concern for "their financial or physical conditions, and [coming] up with viable solutions for the residing tenants."
Watch our "On The Block" TV show on The U, CW26 and MeTV.
Listen to "It's All Good: A Block Club Chicago Podcast":