NORTH CENTER — Three friends with years of experience preparing traditional Italian cuisine are bringing their food to North Center. 
Riccardo Michi, Massimo Di Vuolo and Carlo Maggi took over the former Parkside, 4356 N. Leavitt St., last fall to transform it into Il Milanese Ristorante. It opened last week.
Il Milanese is open 5-10 p.m. Tuesday-Thursday, 5-10:30 p.m. Friday-Saturday and 5-9 p.m. Sundays.
The trio met about 30 years ago, when they worked at the Gold Coast's now-closed Bice Ristorante. They kept in touch as their careers in the restaurant industry took them in different directions, Maggi said. 
"I have a friend who is very into reincarnation. He always told me the soul tries find the same pattern. So, if I'm such good friends with Riccardo and Massimo, then maybe in a past life we knew each other. Maybe one of them was my cousin or brother," Maggi said. "When you have such a strong connection with people, it's because you were connected in a past life."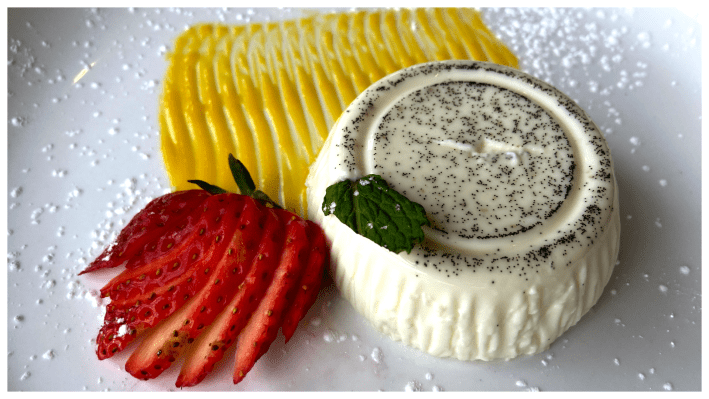 Di Vuolo became the owner of Lincoln Square's DueLire Vino & Cucina, while Michi owns Lincoln Park's Riccardo Trattoria and Maggi has years of experience managing Chicago's Bice Ristorante as well other eateries, like New York's Remi Restaurant.
But the three friends missed working together — and decided to chase their dream and open a restaurant with each other when Maggi moved back to Chicago in 2020, he said.
"I arrived to a point of my life where I'm 50, starting to get older and I don't want to work for somebody else anymore. And I didn't want to have a regret that I never opened my own restaurant. So I want to try with my good friends, Ricardo and Massimo," Maggi said.
The three planned their menu to highlight Italian fare from Piemonte, Lombardia and Veneto. Dishes from those regions had been overlooked as chefs have moved toward fusion and making modern tweaks to traditional recipes, Maggi said.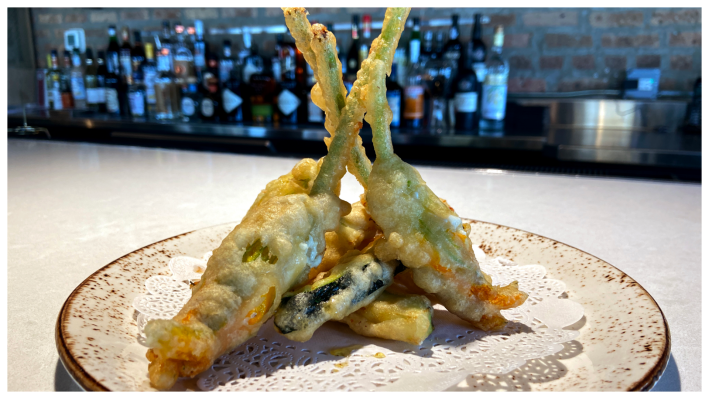 "Because now everybody, all these celebrity chefs, they try to do fusion tasting here and there and combining things, which is good. Don't get me wrong, I like experimenting," Maggi said. "But I want to give new life [to classic] dishes, which is the idea from Riccardo."
A featured menu item will be a green and white tagliolini dish served with cream sauce, peas and Italian cooked ham, Maggi said. It was a traditional dish made famous at Harry's Bar, "the most famous restaurant in Venice," Maggi said.
"You sprinkle with Parmigiano, and you gratin it a little bit in the oven so you have a little bit of a crust on top," Maggi said. "But now that dish is a little bit forgotten. I want to give new life to these kinds of dishes."
In addition to standard menu, Michi will come up with daily and seasonal specials, Maggi said.
"We want to go back to simple dishes," Maggi said. "But while they're very simple, they're also very difficult to execute because of the many things that can go wrong preparing it that can spoil the dish."
The owners are joined by head chef Rodolfo Hernandez and pastry chef Mayte Oliveira.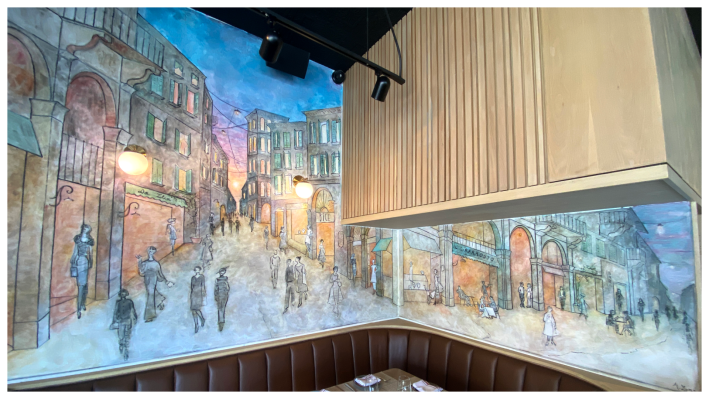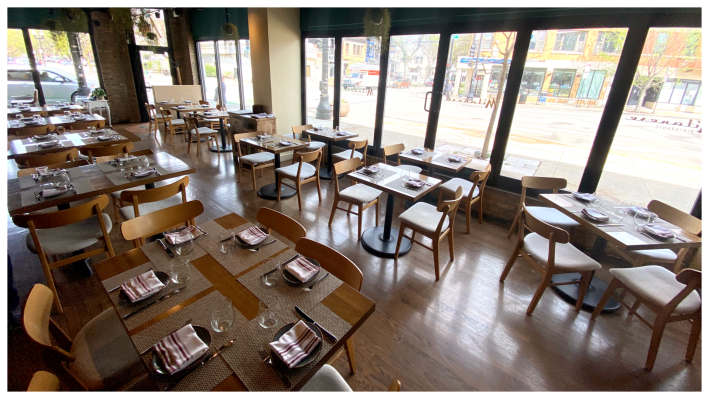 The partners only had to do minimal remodeling of the restaurant's dining area because they were already happy with the general layout, Maggi said.
They commissioned neighborhood artist Morgan Lyons to paint a mural of a streetscape from Milan's fashion district where three restaurants important to the owners — Da Ilia, the original Bice and Al Girarrosto — are, Maggi said.
Starting next week, the restaurant will offer patio seating. And the owners are also considering opening up for lunch on weekends as summer approaches, Maggi said.
"I love the Lincoln Square neighborhood because there is always a festival," Maggi said. "There is always something going on."
Listen to "It's All Good: A Block Club Chicago Podcast":