CHICAGO — A free Narcan vending machine is coming to the 95th Street station in Roseland — the first of its kind to help people who overdose on the CTA.
The vending machine is the latest effort to increase access to Narcan, a life-saving medication that can reverse overdoses. But advocates said the city still needs to take critical steps to respond to the opioid crisis.
A record-setting 1,981 people in Cook County died from opioid overdoses in 2022, with 78 autopsies still pending, Medical Examiner's Office spokesperson Brittany Hill said.
More people have been impacted by opioid overdoses than car crashes and gun violence combined in recent years, city health department spokesperson Anna Dolezal said.
Chelsea Laliberte Barnes, co-founder of the Illinois Harm Reduction and Recovery Coalition and a social worker who lost her brother to addiction, said harm reduction strategies available like Narcan "should be everywhere the public gathers," from gas stations to airports and all CTA platforms.
"Until we have these tools available to every community, we're too slow," Laliberte Barnes said. "We're inundated with many public health issues, but people are dying from overdoses every day. There needs to be a sense of urgency around this like there was with COVID and is with gun violence."
How Access Is Expanding
The CTA's vending machine will be at the 95th Red Line Stop by this summer, spokesperson Brain Steele said. It will also be stocked with harm reduction tools like fentanyl testing strips and hygiene kits under a pilot program, Dolezal said.
Social service agencies contracted by the CTA also now carry Narcan, and the CTA is exploring "ways to expand the availability," Steele said.
"Our staff has administered Narcan, in a few cases, to clients at the stations," said Burke Patton, a spokesperson for the Night Ministry, one of the agencies used by the CTA. "We want to keep people alive. We've also given them to people so they can administer it to their companions."
Thousands of Narcan kits are also available for free at city libraries, with librarians trained to use it, Dolezal said.
And last month, the FDA approved the first over-the-counter Narcan nasal spray. It's expected to hit Chicago drugstores "within the next few months," said Dr. Wilnise Jasmin, a medical director with the city health department.
"We're trying to expand Narcan access as much as possible," Jasmin said. "You never know when you may encounter someone who is overdosing."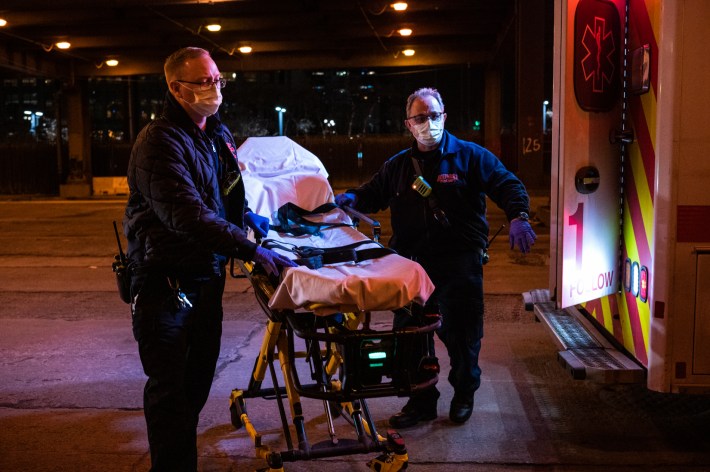 Jasmin and other providers hope the over-the-counter Narcan will be set at a low price to prevent it from driving up costs for governments giving outreach groups the medications for free.
"We're watching for improvements with a lot of bated breath," said John Werning, executive director of the Chicago Recovery Alliance. "We need to not just expand access, but normalize it."
A hotline launched last year — 833-234-6343 — to connect people to opioid-treatment medications the same day they call and provide transportation to and from clinics and pharmacies, Jasmin said.
And city and state efforts are soon expected to be flooded by funds from national opioid settlements, with big pharmaceutical companies on the line for tens of billions for their role in the overdose crisis, Werning said.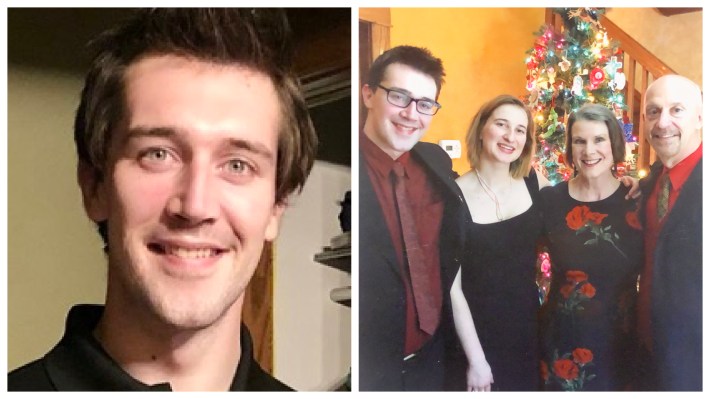 Access Still Limited On CTA, Other Public Spaces As Deaths Rise Daily
Experts say the opioid crisis has been worsened by fentanyl, a synthetic opioid that laces many drugs and has done its gravest damage on the West Side. And Xylazine, an animal sedative, has been introduced to the drug supply, killing a record 121 people in 2022, Dolezal said.
Xylazine is not an opioid and does not respond to Narcan, Jasmin said. Its rise in use is another setback in a drug crisis that remains "persistent and pervasive," Jasmin said.
When David Haennicke died from an overdose on the Blue Line in 2021, he had on him a ticket, two baggies of white powder and a package of Narcan.
Haennicke, 29, long suffered from opioid addiction and tried rehab more than a dozen times, "but he was just stuck in the grips of such powerful drugs," said his mother, Sheila Haennicke. He kept Narcan, a medication that reverses overdoses, on him in case he ever needed it.
But nobody responded to Haennicke fast enough to administer it. In the years since his death, his mother has lobbied the CTA, writing letters and hearing back sporadically from an executive about increasing access and training, she said.
While the vending machine is a "very positive step," the CTA's response to the crisis has been slowed by "red tape and their other issues," Haennicke said.
"My dream would be to have this readily available across the CTA, and to have unarmed folks patrolling the cars and building relationships who are trained in using it," Haennicke said. "I don't want to demonize the CTA, I know they are doing what they can, but it comes down to leadership and priorities. We've seen agencies move mountains for COVID, and this is another epidemic, except this time it involved addicts, who are an unsympathetic group."
Erik McIntosh, a nurse practitioner with Rush University Medical Center, said he joined Haennicke and the West Side Heroin and Opioid Task Force in a push to provide Narcan on trains after he witnessed someone overdose on the Blue Line last summer.
McIntosh wrote an op-ed in the Sun-Times and spoke at a CTA board meetings, calling to make Narcan accessible. But transit leadership "has been reluctant to engage," McIntosh said.
"Outside public health circles, there's still a general lack of knowledge for Narcan. And I don't think the CTA wants to put more responsibility on their workers," McIntosh said. "We need better education around this."
The CTA did not respond to questions about such criticisms.
Some bars and club owners have trained employees to use Narcan, while others have expressed hesitancy, worried it would seem like they condone drug use and could create legal liabilities, outreach workers have said.
Haennicke said she carries Narcan wherever she goes. But she's run into roadblocks with getting the medication kept in public spaces, given persisting stigma that it may attract more people who use drugs.
"Carrying Narcan is something I do to cope, but also to express humanity," Haennicke said. "It's like if you saw someone bleeding, you'd offer them a Band-Aid."
The city has stopped short of advocating for a "safe consumption site," spaces where people use illegal drugs with clean needles and under the supervision of recovery experts. Jasmin said Chicago is following results out of the country's first such sites in New York City and is focused, for now, on "getting these supplies in the hands of our mobile providers."
McIntosh said he treats many patients who have opioid issues — addictions sometimes sparked from trauma related to child abuse, domestic violence, depression and chronic illness that first lead to them use painkillers.
"These are good people who don't want to be addicted and are battling a disease," McIntosh said. "We've been using the word 'crisis' for a while, but it doesn't seem like the perception has changed."
Jasmin said the crisis takes a toll on health providers and outreach workers.
"But there's success stories when people enter recovery — when they have that transformation and can take care of themselves, be included in their families, and have a goal and purpose in life again, " Jasmin said. "I think that's what's keeps us going."
A scholarship at Triton College has been created in honor David Haennicke, who once studied there to be a paramedic, his mother said.
Watch our "On The Block" TV show on The U, CW26 and MeTV.
Listen to "It's All Good: A Block Club Chicago Podcast":