NORTH LAWNDALE — Tensions flared near Douglass Park as organizers discussed the future of Riot Fest, with some neighbors fiercely opposing and others supporting the controversial festival.
Hundreds went Thursday to the LEARN Charter School's Romana Butler Campus in North Lawndale to hear Riot Fest representatives detail plans for the fest, which is slated for Sept. 15-17 at Douglass Park, 1401 S. Sacramento Drive. But the event quickly spiraled into chaos to the point where speakers were nearly inaudible for much of the event as attendees talked and shouted over each other.
"We'll never get anything done if this is how we behave with each other," one festival organizer said, attempting to calm the crowd. "This is not how we work things out."
Riot Fest expects to draw a crowd of 50,000 people daily, according to the Park District.
The music fest has been held at Douglass Park since 2015, when organizers announced it would move from Humboldt Park after facing pushback there. But it's faced fierce opposition from Douglass Park neighbors since the move, too.
Neighbors have also rallied against Lyrical Lemonade's Summer Smash and the Heatwave Festival, which popped up in Douglass Park in recent years. Those music festivals decided to move to new venues this summer after backlash, but Riot Fest plans to return despite pushback from neighbors.
Neighbors have said the music fests force them out of large sections of the public park for weeks at a time so private events can be held, damage the park and have displaced youth sports teams that have had to find homes elsewhere, among other issues. Parts of the park were severely damaged by the summer festivals and not repaired until the fall, Park District records showed.
RELATED: Douglass Park Neighbors 'Sad' And 'Ignored' As Music Fests Ruin Their Park All Summer — And Cleanup Won't Come Until Fall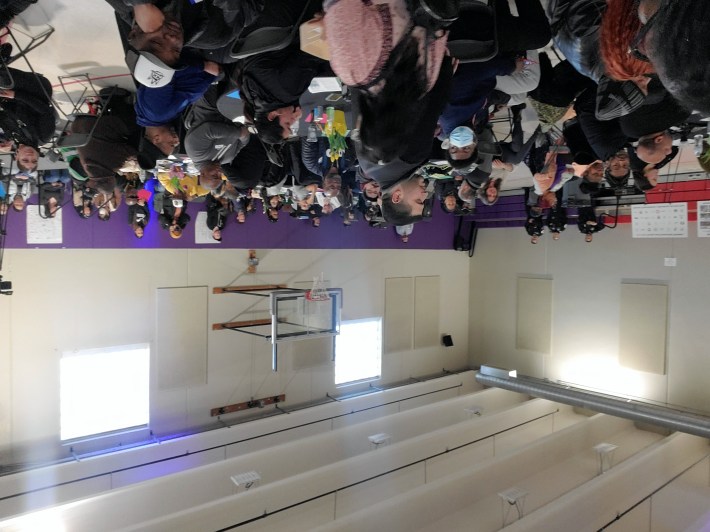 Riot Fest representatives said Thursday the fest generates $14 million for the Park District, but they can't guarantee it goes toward funding Douglass Park.
"They were throwing these large dollar amounts but not breaking down how the community will see some of that money," resident Rosemarie Dominguez said of organizers. "Don't come and occupy this space because it's cheaper for you."
Despite opposition, some neighbors said they support the festival's presence. Community organizer Yolanda Armstead said music fests bring money and culture to the city and jobs to the area.
"It enhances, brings culture and diversity," Armstead said. "This is something that can be addressed and bring money into the community, and it can be used to address many other issues affecting us."
But community organizer Anton Jacobs said he believes neighbors' relationship with Riot Fest organizers is irreparable.
"Riot Rest reps should never feel comfortable in our neighborhood because they don't represent this community, none of them are from this community and they don't care about this community," Jacobs said. "The folks coming to this festival don't spend money here; they take their Ubers and they go."
Neli Rowland, a consultant working for Riot Fest who specializes in beautification efforts, said she wants the community to trust Riot Fest will be a good neighbor to North Lawndale going forward.
"As we address their concerns, the community will begin to trust us," Rowland said. "I hope we can bring more partners and businesses together with Riot Fest to help elevate the people and community to leave a lasting footprint we can be proud of."
Ald. Monique Scott (24th), who was recently elected to a full term, and her opponent Creative Scott both attended the meeting, but neither spoke to the crowd.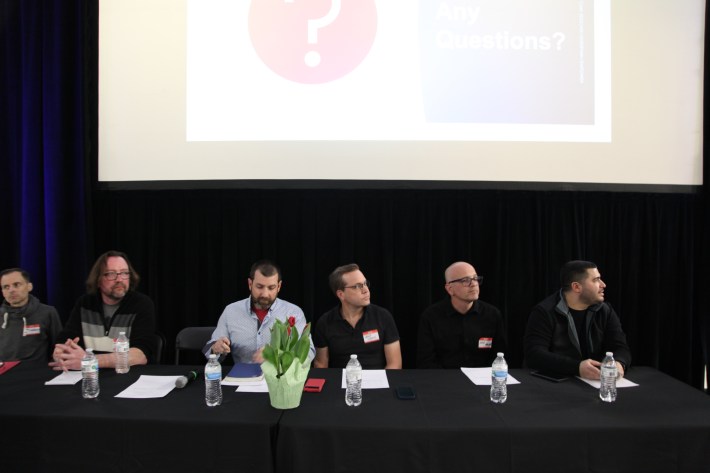 This is not the first time a meeting with Riot Fest organizers turned sour.
Last August, a Riot Fest contractor held a meeting with concerned neighbors where he questioned if residents could "understand pure English," the Reader reported. He laughed at those who talked about their issues with the festival, neighbors said.
The meeting was organized without authorization, and the contractor quit afterward, a Riot Fest spokesperson said.
RELATED: Riot Fest Contractor Quits After 'Disrespectful' Meeting Fuels Tensions Between Fest Organizers, Neighbors
Watch our "On The Block" TV show on The U, CW26 and MeTV.
Listen to "It's All Good: A Block Club Chicago Podcast":