PILSEN — Carmen Gutierrez was a young child the last time she watched Via Crucis, Stations of the Cross procession reenacting Jesus Christ's final moments.
For the Pilsen native, who recently moved back to the neighborhood, this year is about restarting the tradition, she said.
"It reminds me of my grandparents," she said. "My grandmother loved it, always wished I would volunteer. Maybe I will one day."
Gutierrez and her boyfriend were among the hundreds of faithfuls who packed into Pilsen's 18th Street for the 46th annual Good Friday tradition.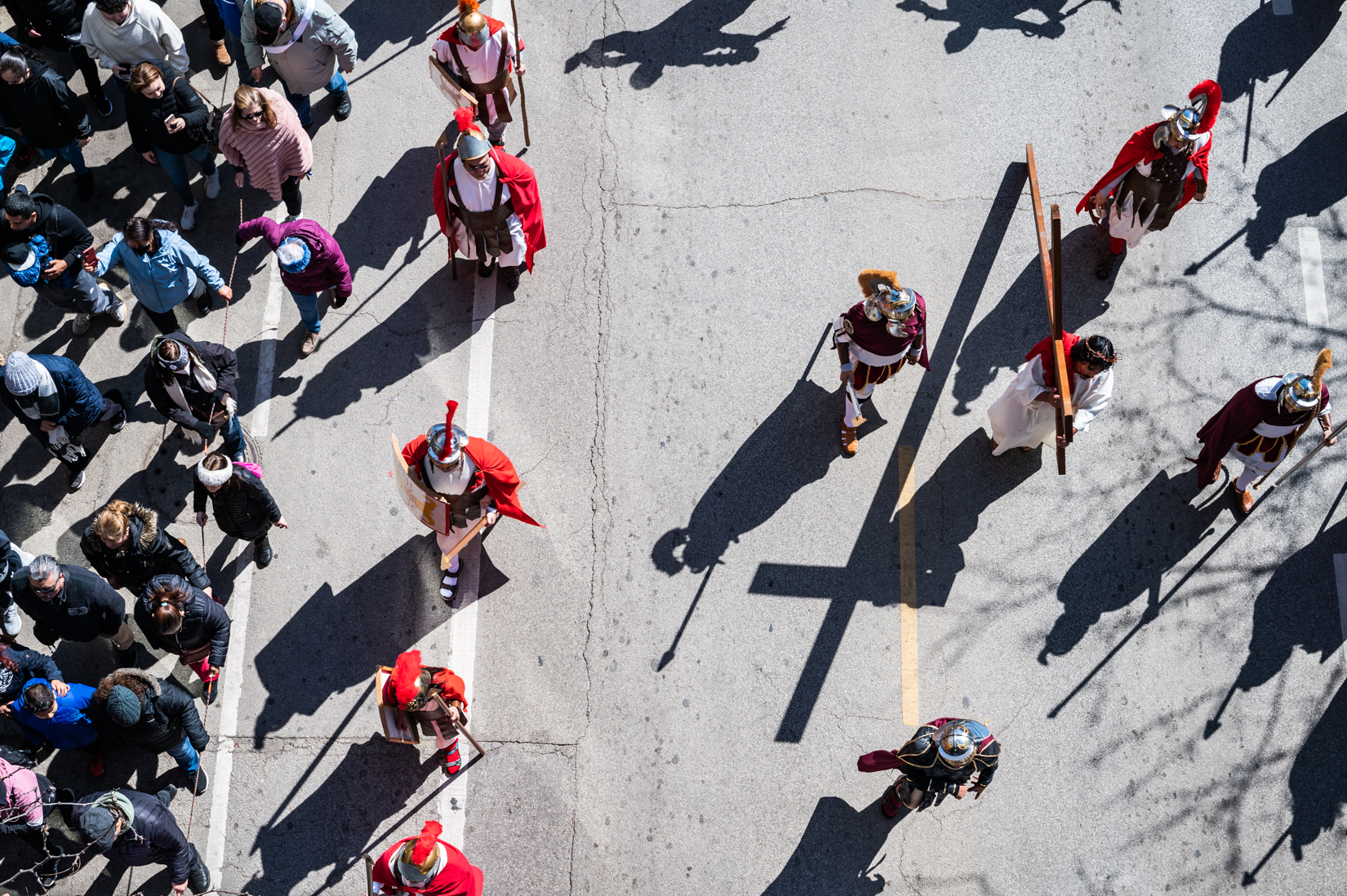 Via Crucis begins with a reenactment of The Last Supper at Providence of God Church, 717 W. 18th St. Actors and spectators then proceed down 18th Street, reenacting the stations of the cross along the way, culminating in Christ's Crucifixion at Harrison Park, 1824 S. Wood St.
The procession then headed to St. Pius Church, 1919 S. Ashland Ave., for a final prayer ahead of Easter Sunday.
Last year was the first year back to an in-person procession. Organizers held smaller, virtual events during 2020 and 2021 due to the COVID-19 pandemic.
Carlos Guerrero brought his two sons to watch this year. He said this was the first year they showed interest, asking questions and wanting to hear about how Guerrero's experience watching as a kid.
"The fact that there's so many people here really shows how much everyone values their faith and the community," he said. "In some ways, the neighborhood has changed, but in others not at all."
The event has been held in Pilsen every year since 1977.
See more photos below: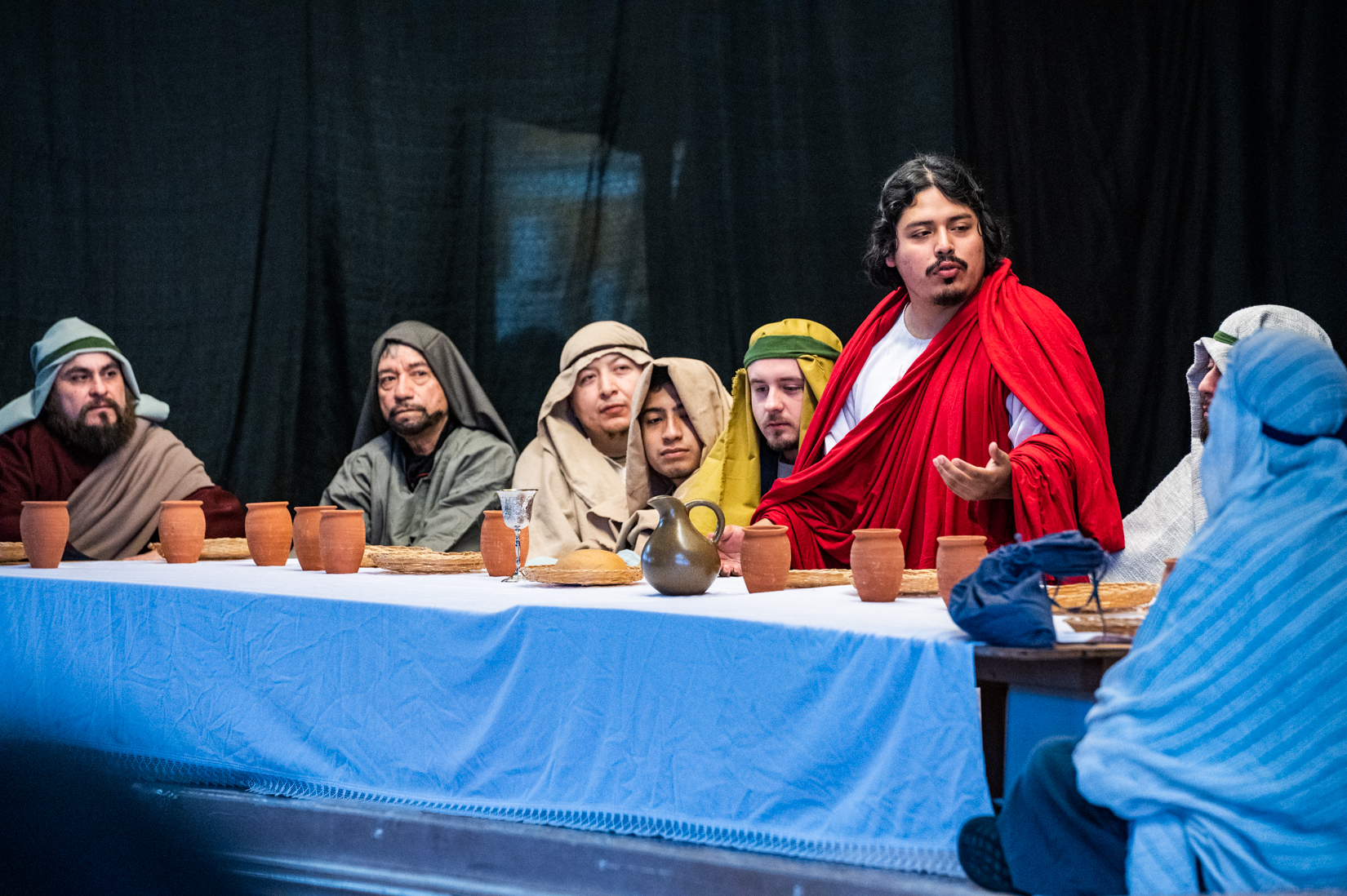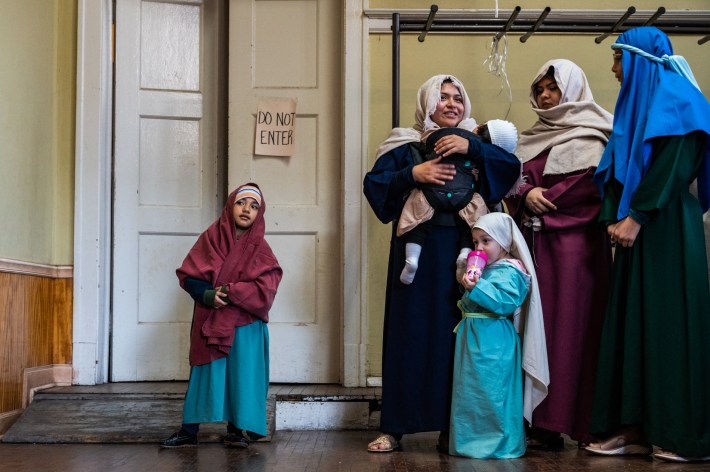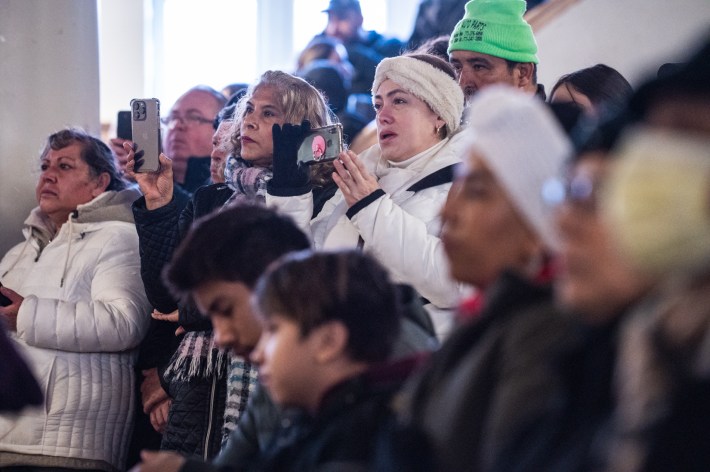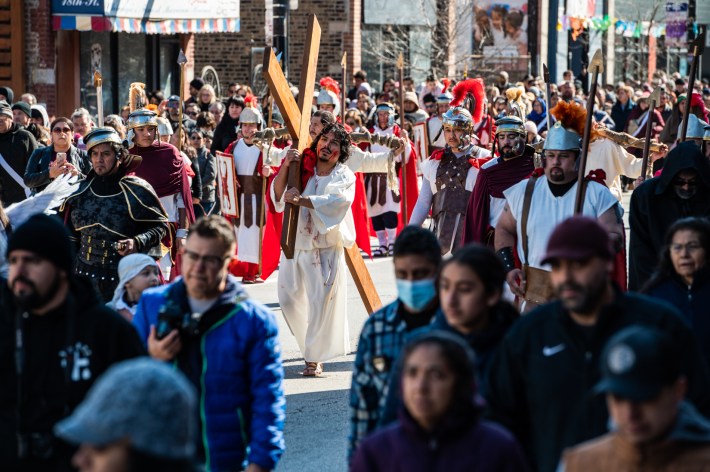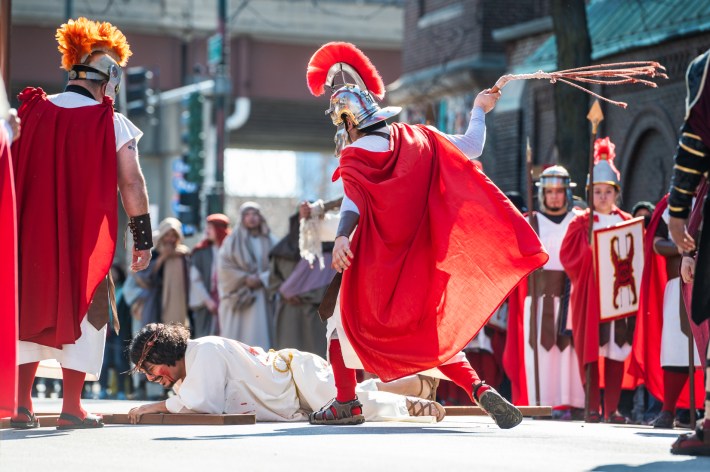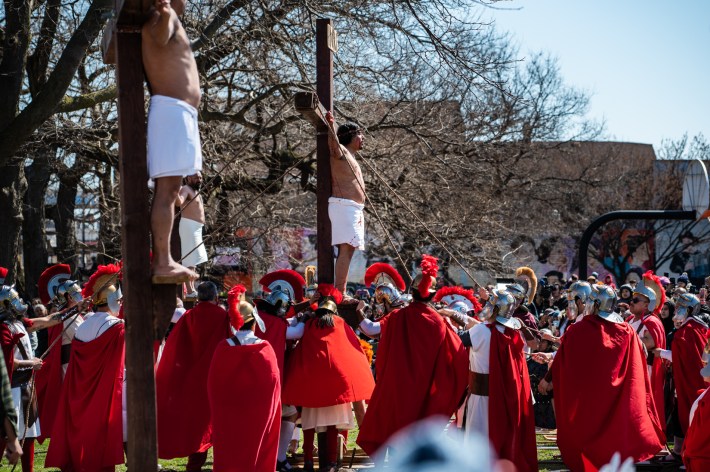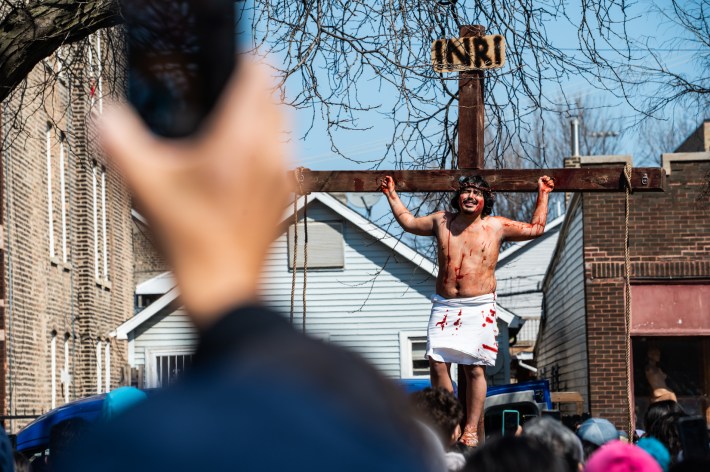 Watch our "On The Block" TV show on The U, CW26 and MeTV.
Listen to "It's All Good: A Block Club Chicago Podcast":