ENGLEWOOD — Asiaha Butler remembers when she used to dine at Leon's Bar-B-Q on her journeys down Racine Street.
The Englewood restaurant closed a "long time ago," Butler said. It's sat vacant for years, only a sign touting "Just Great Food" and an emblazoned red logo remaining. 
But this year, Butler and members of the Resident Association of Greater Englewood — which she founded — will breathe life into the building. 
Members of the R.A.G.E. Economic Upliftment Program will transform the building at 1158 W. 59th St. into a dining destination equipped with three sit-down restaurants, a retail or office space and headquarters for the community organization. 
Restaurants Slow Smoked Mae's Que House, Morrison's Soul Food and Jars by Jasiman Puddings have submitted letters of interest to occupy the space, Butler said. 
If "preliminary work" — including design work and city permit approvals — go as planned, the South Side organization will break ground on the building by late summer or early fall, Butler said. 
And if construction goes smoothly, "The Re-Up 1158 Project" will debut as soon as late 2024, Butler said. 
The group estimates the project will cost $5 million.
"It hasn't really sunk in yet — the magnitude of the building," Butler said. "It's a bit surreal, but we're really excited."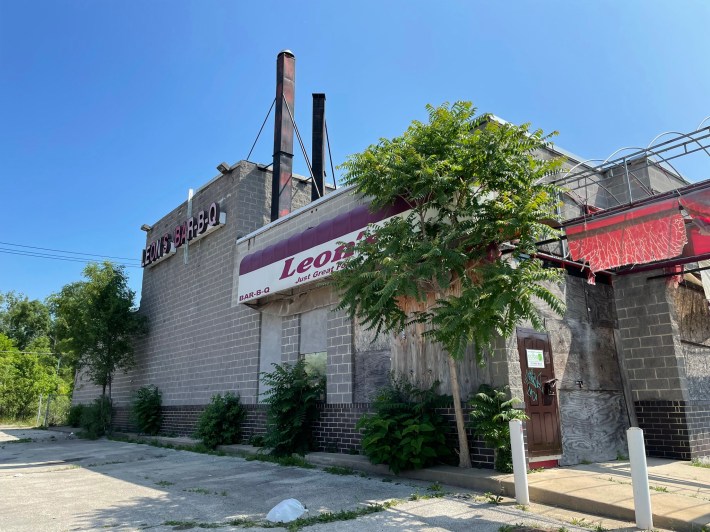 The R.A.G.E. Economic Upliftment Program — best known as The Re-Up — started "shopping around" for commercial real estate properties in 2021, Butler said. The program has four pillars: entrepreneurship, gainful employment, community-based real estate development and home ownership. 
When searching for a property, the goal was to find a space where the the group's leaders could partner with seasoned, Black-owned businesses hoping to expand in Englewood, Butler said. If they could "spark vitality" on one of Englewood's corridors, even better, Butler said. 
The group put in a bid on the former Leon's building in July 2021, Butler said. In February 203, they received notice from the Cook County Land Bank Authority, which owned the vacant property: It was theirs.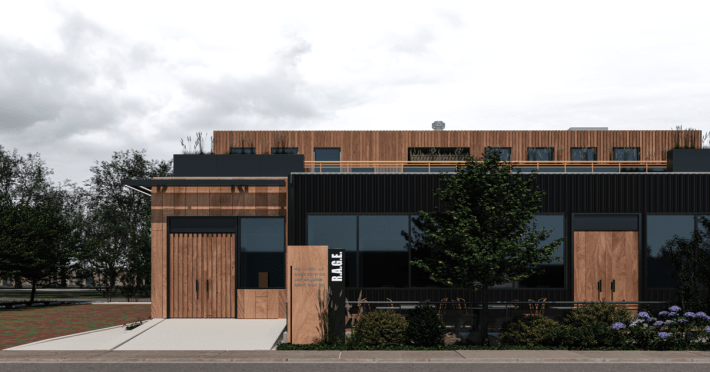 The decision to revamp a building at the corner of Racine and 59th Street "was intentional," Butler said. 
Unlike Halsted and 63rd Street, a destination "people always talk about when they mention Englewood," Racine and 59th Street "gets very little to no attention" even though it's a "family-friendly corridor" surrounded by resources like parks and libraries, Butler said. 
"We look at all of our corridors as opportunities for investment," Butler said. "We didn't want to just limit our focus to 63rd Street when 59th Street has the opportunity and vacant assets. We also wanted to think about how we could add to the current investments that are already happening here."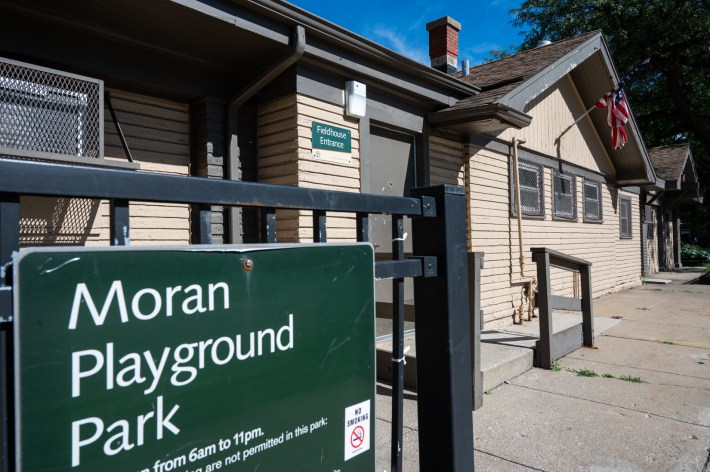 "The Re-Up 1158 Project"  will join a list of developments coming to Racine Street.
A closed Englewood school could soon become a resource center for formerly incarcerated neighbors at 6205 S. Racine Ave. Moran Park, a nearly 100-year-old destination at 5727 S. Racine Ave., will receive a field house and water spray. 
The $72 million Englewood Nature Trail will break ground along Racine as early as 2026, and Englewood neighbors have overwhelmingly supported the fight to reopen the 63rd and Racine Green Line station. 
"We're trying to be holistic and target areas around housing, commercial development, public safety and business growth," Butler said.  "Although this is one particular anchor project, we know that this can create a ripple effect around public safety, additional commercial developments, housing and business growth for African-American businesses."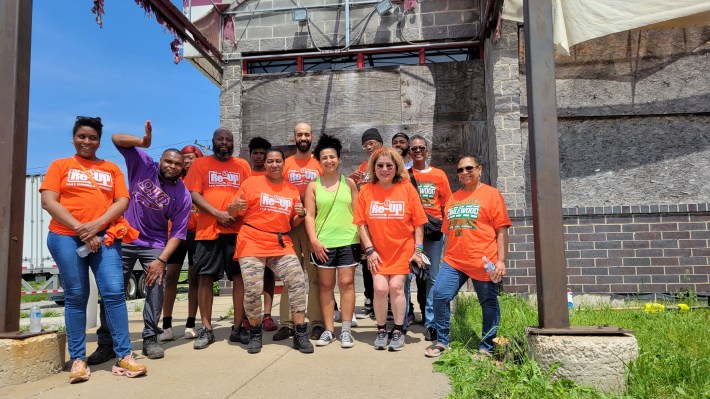 The organization has secured $1.4 million from various benefactors. The group is seeking grant funding from philanthropic leaders and the city to fully finance the work, Butler said.
"We have never received any public funding, and now we're thinking we have a project that is prime and ready to go," Butler said.
The impact on the community will be momentous, Butler said.
It will provide 50-75 temporary construction jobs to residents and create 15-30 permanent jobs, Butler said. Most importantly, dollars from the community will circulate directly within it, creating more opportunities for local businesses and homeowners, she said.
This is just the beginning of what the South Side organization has planned for Englewood's bustling business strip, Butler said.
"I hope to get more commercial properties to build out the 59th Street corridor," Butler said. "We're also looking at the blocks in terms of housing. We have tons of vacancies in the area, so we're really thinking about how homes can be rehabbed nearby the area. We want to add some vibrancy to the vacancies."
Listen to "It's All Good: A Block Club Chicago Podcast":