CITY HALL — City Council took steps Thursday to declare independence from control of the mayor for the first time in decades.
Alderpeople greatly expanded the number of council committees and chose their own committee chairs. Good government groups and progressives have pushed for a more independent Council for years, but some blasted the changes and the timing just days before the runoff election.
The measures balloon the number of City Council committees from 19 to 28, while also enact new rules in a bid to give alderpeople greater legislative independence from the mayor's influence.
The City Council has historically been a rubber stamp for the mayor, who usually appoints political allies as committee chairs. Committee leaders hold enormous power over whether an ordinance receives a hearing and vote in the full council so it can go into effect.
The new rules and number of committees were passed in a 34-10 vote Thursday during a special City Council meeting called by alds. Scott Waguespack (32nd), Michelle Harris (8th) and Gilbert Villegas (36th). Alderpeople approved chairmanships for those committees 33-11 in a separate vote.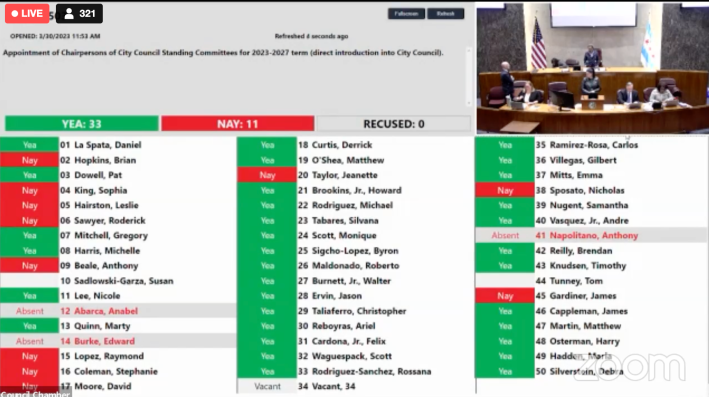 Under the reorganization, Waguespack will retain his post as chair of the powerful finance committee and Harris will continue to lead the Rules Committee. Villegas — who needs to win his runoff election Tuesday to continue as alderman — will lead the influential Zoning Committee.
The measures were the subject of fierce debate Thursday, with virtually all opposing alderpeople saying they support greater council independence but are deeply skeptical of the quick timeline through which the changes were advanced.
The meeting was held just five days before the runoff, where 14 aldermanic races have yet to be determined.
The timing of the changes was also vocally opposed by the League of Women Voters and Better Government Association, although the committee structure will be voted on again after new Council members are seated in May.
Waguespack defended the process Thursday and said the changes will lead to increased transparency for committee business and legislation while decreasing mayoral oversight in council affairs.
"The rule changes not only increase the council independence but also minimize the mayoral influence over the City Council deliberations," he said. "And I would say that the mayor was not involved in this process. We can provide for increased transparency of the committee business and provide new ways for committees to operate."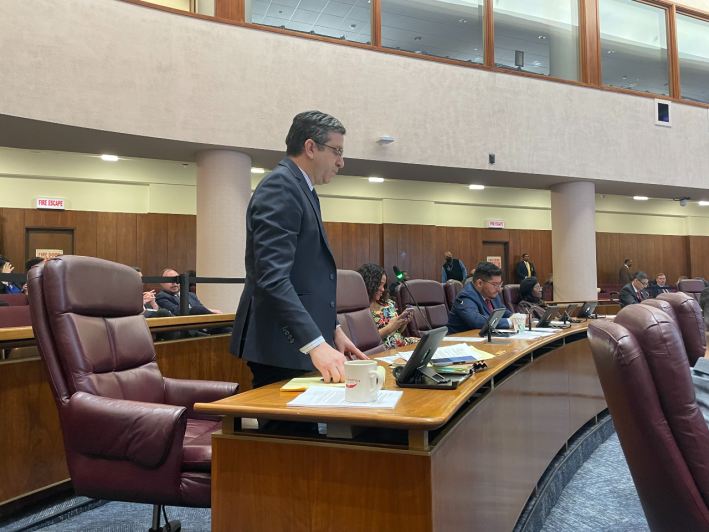 Alderpeople also passed rules to control how the Mayor's Office can directly introduce legislation to council and capped most committees at 11 members, meaning a piece of legislation can advance to the full council with only six votes.
In a rare public comment, Ald. Marty Quinn (13th) also spoke Thursday in favor of the measures on the Council floor.
Quinn, who will chair the newly-created Committee on Executive Appointments, said the push for independence should be approved immediately, before the next mayor can use their influence to retain power over the legislative body.
"If this isn't the right time, then when? When a new mayor enters this building, ladies and gentlemen, it'll be too late, and we all know that," Quinn said. "Whoever the new mayor is will have their own competing ordinance and challenge this within the next six weeks … so let's move forward."
Ald. Carlos Ramirez-Rosa (35th) called the changes a necessary first step in City Council's long-but-often-stunted bid for greater independence and power.
Ramirez-Rosa cited the diverse political and racial makeup of the new committee chairs as a major reason he was in support. Two Latina alderpeople will now chair committees, as will five members affiliated with the Democratic Socialists of America.
"This is the most diverse leadership structure in the city's history. And this is the most progressive leadership structure in the city's history," he said in a post-council news conference.
Ramirez-Rosa will now head the Committee on Housing and Real Estate under the new structure.
But the new rules and committee structure were viciously attacked by progressive and conservative alderpeople Thursday.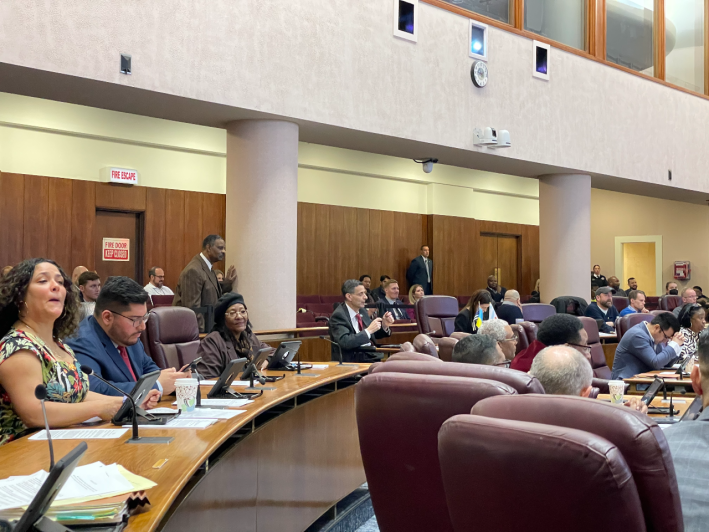 Ald. Anthony Beale (9th), who will be the second-most senior alderperson when new terms begin in May, did not receive a committee chair assignment in the new plan. He lambasted the changes Thursday as a "corrupt process" and said supporters traded chairmanships for votes.
"I am embarrassed to be a Chicagoan today," Beale said. "I have never seen a process to buy votes such as this. I've never seen a process to create 28 committees to buy votes such as today. You ought to be embarrassed to call yourself elected officials."
Ald. Davis Moore (17th) agreed, calling the measures "ridiculous" as he pledged to vote in opposition.
"You can't buy me. I ain't got a price. I ain't no prostitute," he said.
Waguespack strongly disputed that assertion after Thursday's meeting, saying anyone implying there was a trade-off between committee chairmanships for votes is "off on another planet."
"That's not the way any of the conversations went. That's not the way any of the collaboration went," he said.
Still, alderpeople lined up to skewer the changes, with former mayoral candidate and retiring alderperson Ald. Sophia King (4th) ripping the process as undemocratic.
"I'm not saying that the body shouldn't be independent. … We've always had that power," King said. "But it's about the process, and this is a jacked-up process, and you know it."
Ald. Nick Sposato (38th) called the measure an "insult to incoming aldermen" before getting into a dust-up with Ald. Brendan Reilly (42nd). Reilly supported the reorganization and will now lead a new committee on tourism, entertainment and conventions.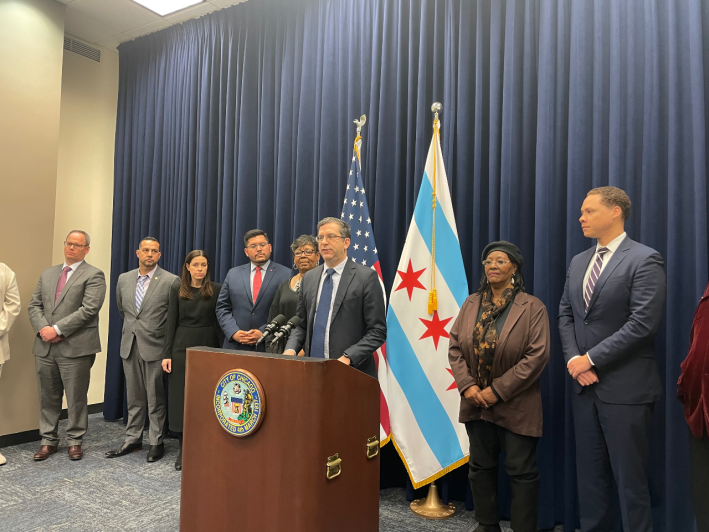 Other new committees passed by City Council include committees on aging, youth services, tourism and state and federal legislation.
Mayor Lori Lightfoot presided over Thursday's meeting but did not comment on the proposed changes, nor did she hold a post-council news conference. In a statement after the meeting, she neither outright endorsed nor criticized the new rules.
"While this process and vote are unusual, particularly given the timing, if members of the City Council and Committee Chairs use this as an opportunity to put the interest of Chicagoans front and center in all their work, this could be viewed as a historic step in increasing the ways this body can advocate on residents' behalf," Lightfoot said in the statement.
"However, if this expansion to 28 committees and other reorganization efforts do not have consistent wins on behalf of our residents, it will be viewed in a far less favorable light. Time will only tell which verdict will be rendered." 
Lightfoot has not taken questions from the media since she lost her reelection bid Feb. 28. The runoff election is Tuesday.
Subscribe to Block Club Chicago, an independent, 501(c)(3), journalist-run newsroom. Every dime we make funds reporting from Chicago's neighborhoods.
Click here to support Block Club with a tax-deductible donation. 
Thanks for subscribing to Block Club Chicago, an independent, 501(c)(3), journalist-run newsroom. Every dime we make funds reporting from Chicago's neighborhoods. Click here to support Block Club with a tax-deductible donation.
Listen to "The Ballot: A Block Club Chicago Podcast":