LITTLE VILLAGE — Little Village Discount Mall vendors on the south side of the plaza tore down their booth walls and packed up their merchandise this weekend, many hoping to sell as much as they could before being forced to vacate their shops Tuesday after a judge denied an emergency motion Friday.
The emergency injunction filed by the vendors' attorney might have prevented them from being locked out of their businesses until a full court hearing took place to determine their rights as tenants, but the effort failed.
Half of the mall on 26th Street is set to close after the plaza's owner, Novak Development, came to a leasing agreement with only one of the contractors, Pilsen Plaza Corporation. Novak failed to come to an agreement with the other contractor, PK Mall. 
Some vendors lease booths on both sides of the plaza, which allows them to move their merchandise over to the north side of the mall and continue business once it is renovated.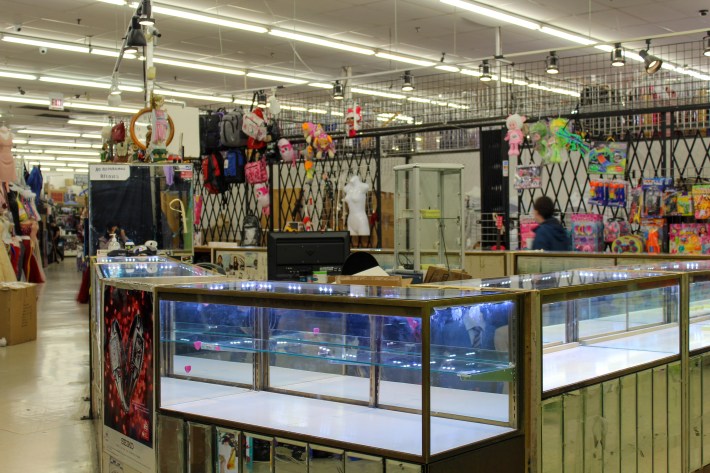 Vendor Lisa Patel said management at Pilsen Plaza Corporation asked vendors to file paperwork listing their contact information so they could call them if there is enough space for them to set up their shops elsewhere in the discount mall. Vendors who had booths on both sides essentially got "first dibs," she said.
"We wait to see if we get a call back if there's space, but I don't think I'm going to get one," Patel said. 
Young Kang, a dress vendor who's been at the Discount Mall for 23 years, said that she also filed paperwork to try and secure a spot. If there are no spots left, she plans to move her merchandise into a unit nearby, she said.
"I hope they keep it over here for me. My customers have come for a long time for my services," she said.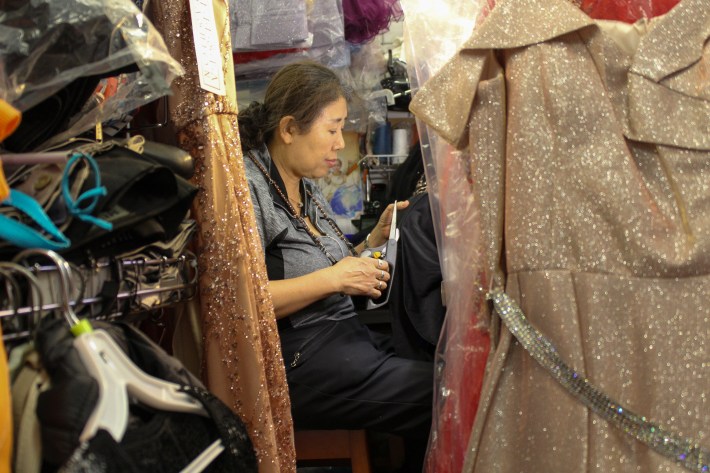 Ald. Byron Sigcho-Lopez (25th), who has supported the Discount Mall vendors in their fight to stay, said the city and Pilsen Plaza Corporation are working with vendors to relocate them.
"The new management, Pilsen Plaza, is coordinating the spaces with the vendors and the city will make sure that anyone who does not have a place with Pilsen Plaza will be relocated to the new site of their choice once ready," Sigcho-Lopez said.
Sigcho-Lopez said they are looking at two former CVS stores where vendors could move to: West 26th Street and South Pulaski Road and West 51st Street and South Kedzie Avenue in Gage Park. Both locations need renovations before vendors could move in.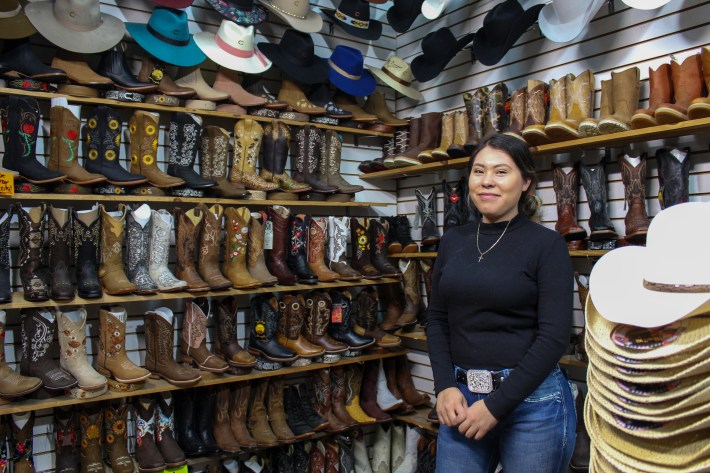 Evelyn Velasquez, who sells cowboy boots at the discount mall, said her family leases booths on both sides of the mall. But there is not enough room to set up an overflow of merchandise in one booth. She said she feels Novak Development did not give the vendors enough time to plan accordingly.
"The saddest thing is that we were only notified a month in advance," she said. "Within just a month, what can you really sell?"
RELATED: Half Of Little Village Discount Mall Vendors Will Be Evicted Next Month As Alderman Threatens To Sue
The city asked Novak for an extra 10 weeks so vendors could find a place to move. Officials are waiting on a response, Sigcho-Lopez said.
Novak Development officials could not be reached for comment Sunday.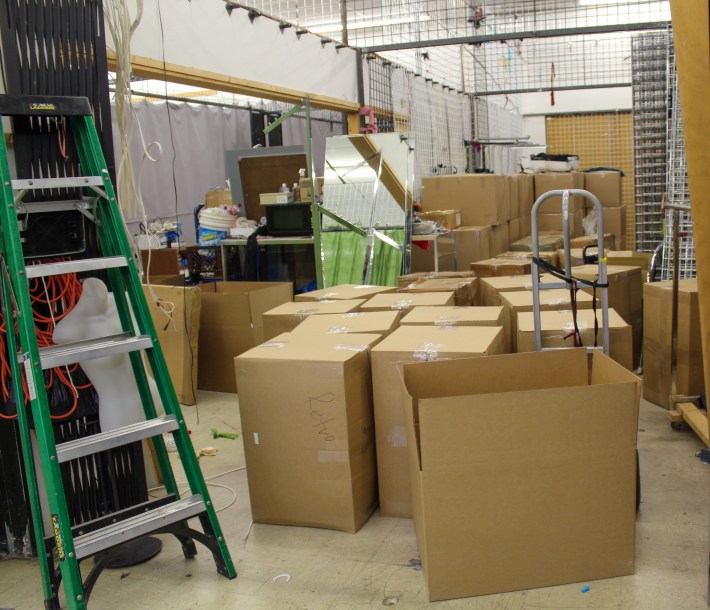 The fight to save half of the mall, a cultural hub for Chicago's Mexican American community, has been ongoing since Novak acquired the property in 2019. 
The mall has been in operation since 1991 and is near the historic "Bienvenidos a Little Village" or "Welcome to Little Village" arch. The stretch it sits on, West 26th Street, is the city's second-highest grossing commercial strip after Michigan Avenue, bringing in about $900 million in sales annually, according to CBS2.
"A lot of people come from far to visit and they always want to come to Little Village," vendor David Ortiz said in Spanish. "They start here and they travel along 26th Street."
Ortiz, who sells custom shirts, said Little Village residents continuously fight to be heard, but it has made the community resilient. 
"Little by little, the people here have started to raise their voice, " Ortiz said in Spanish. "Today we fight here, [but] tomorrow which neighborhood?"
Listen to "It's All Good: A Block Club Chicago Podcast":