CHICAGO — Local groups are preparing for Friday's Transgender Day of Visibility, an international awareness day for trans and gender-nonconforming folks.
Transgender Day of Visibility, created in 2010 by trans advocate Rachel Crandall, is celebrated every March 31 to celebrate the lives and contributions of trans people and to draw attention to the discrimination, violence and other systemic barriers the community faces.
The United States has recently seen a wave of anti-LGBTQ bills and legislation predominantly targeting transgender people, said Sara Cutlip, a development consultant for Life is Work, a Black-, Brown- and trans-led organization on the West Side. At the same time, violence reported against the community is at an all-time high.
"So we want to highlight all of those issues, but this day is not to focus on trans deaths," Cutlip said. "It's a day to focus on trans people living and the outsized influence they've always had. It's a chance for communities to celebrate the trans people that are making a difference, bringing us light in life and gracing us with their talents and amazingness."
To celebrate the day, Life is Work is bringing back its Trans Visibility Pageant for a second year, promising "top-notch talent" and an evening that will "celebrate everybody and their uniqueness," Cutlip said.
The Chicago History Museum is also holding an event uplifting trans people's joy and success stories in Chicago.
Both events are collaborations among trans-led and trans-affirming organizations across Chicago.
Here's more on Friday's events and how you can support some of Chicago's transgender community organizations:
Trans Visibility Pageant And Life Is Work
7-10 p.m. Friday
Kehrein Center for the Arts, 5628 W. Washington Blvd.
A dozen trans and gender-nonconforming performers will compete to be the next Miss, Mr. or Mix Chicago Trans Visibility in a pageant organized by Life Is Work, a social services agency at 5463 W. Chicago Ave. in Austin.
The competition will feature a pageantry section based on the Met Gala, talent section and evening-wear presentation, Cutlip said.
The pageant will also feature guest performances from Jazelle Barbie Royale, a Miss Continental winner and competitor on the upcoming season of "Queen of the Universe," and male illusionist Switch The Boi Wonder.
Keri Traid, who won the inaugural Trans Visibility Pageant, will also perform, Cutlip said.
"Keri had an amazing performance last year and just came out and blew us away," Cutlip said. "But then she continued to be such a great advocate. Throughout the year, she came out and helped raise over $3,000 for one of our food drives."
This year's contestants:
Bionca Black
Alexandrea
Chanel Taylor
Lohan
Hero
tink
Essence
Sebastian Cock
Aeris Brown
Honey B. Iman
Dee Yonce
JuJu Holiday Carrington
"It's exciting because we've got folks who are brand new and will be bringing something that we've never seen before," Cutlip said. "It's not something you're going to see anywhere else in the city."
CEO and Executive Director Zahara Bassett has said Life Is Work formed about three years ago after a food drive that was inspired by her grandmother's generosity.
The organization has grown to offer services related to housing, food, medical attention, jobs trainings and the annual pageant, Cutlip said.
"We're really excited about how much that we've grown and to be able to produce an event of this size for such a small brand new organization is a gift," Cutlip said.
The pageant's tickets are available online and start at $25 for general admission. VIP tickets, which cost $75, include early entry, priority seating and one complementary drink ticket.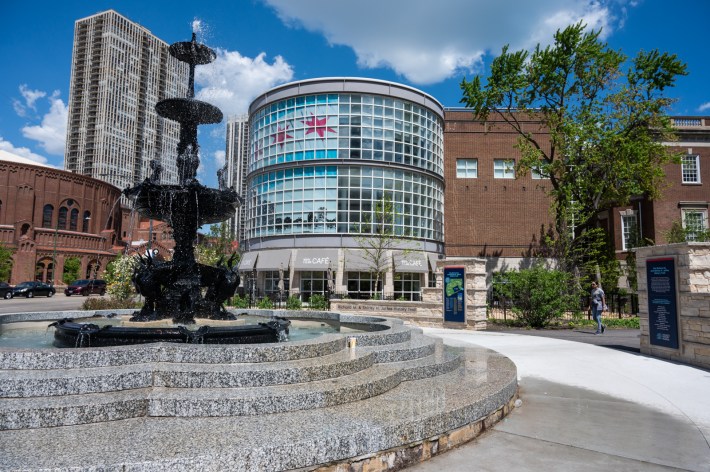 Trans Joy And Success At The Chicago History Museum
6-9 p.m. Friday
Chicago History Museum, 1601 N. Clark St.
The Chicago History Museum is honoring Transgender Day of Visibility by hosting a panel discussion about trans joy and success stories in Chicago.
The event is organized by OUT at CHM, a community advisory board that plans programs for the museum centering LGBTQ people and their histories, said Greg Storms, senior manager of public and community engagement at the museum.
The Out at CHM board wanted to focus on uplifting positive transgender stories and experiences this year to balance the common stories of trauma discrimination the community faces, Storms said.
"We really want the panelists to center the conversation around the topic of transgender joy because we need that to keep moving forward," Storms said. "It can't all be trauma, and we have to be able to see the joy in life to make it worth fighting for."
The panelists:
Gearah Goldstein of GenderCool, a storytelling organization that helps replace misinformed opinions with positive experiences with trans people.
Bonsai Bermúdez, cofounder and executive artistic director of Youth Empowerment Performance Project, which offers community arts, healing performance and leadership programs to LGBTQ youth.
K. Tajhi Claybren of Integrative Empowerment Group, a collective of providers offering affirming counseling, healing and wellness services.
Avi Bowie, a clinical social worker and therapist.
"They're going to be talking about some of the more personal moments of joy that they experience as trans and nonbinary people, but then they'll also expand that conversation to moments of joy at a greater social level," Storms said.
Tickets cost $15 for Chicago History Museum members and $20 for non-members. They're available online.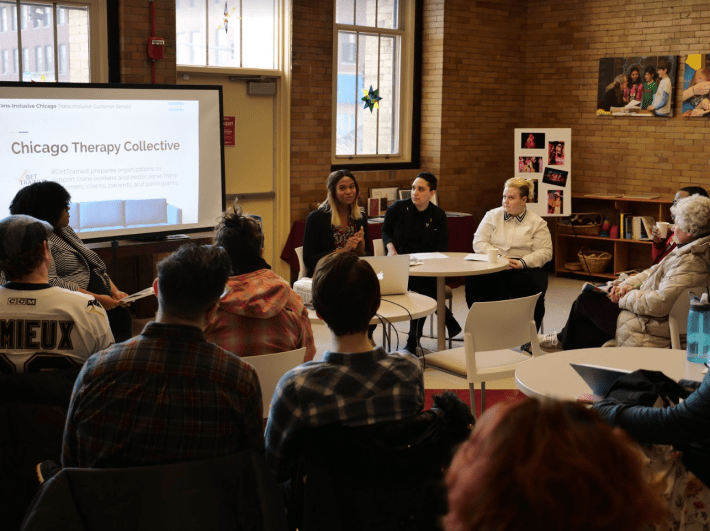 Chicago Therapy Collective's Hire Trans Now Initiative
The Chicago Therapy Collective's HireTransNow Initiative provides guidelines and resources for businesses that want to recruit more trans employees and incorporate inclusive practices within their workplaces. 
The organization has partnered with at least 60 businesses, and organizers hope to partner with more from each of Chicago's neighborhoods.
One of Chicago Therapy Collective's founding members, Elise Malary, was instrumental in launching the initiative and recruited many of the early businesses to the campaign. Malary died in March 2022, and the organization has committed to enlisting at least 250 more businesses in her memory. 
"She really believed that, unless trans folks have jobs, they're not going to be able to have all the other aspects of a healthy life, at least not in this country," co-founder Iggy Laden told the Windy City Times in April. "I don't think we can understate how important it is for trans folks to have affirming environments where they work, when we spend so much of our lives at work."
Businesses that work with HireTransNow receive free consultations, quarterly training sessions and access to the organization's job board for transgender applicants. 
After signing onto HireTransNow, businesses receive a list of guidelines and must incorporate at least three of nine items from the organization's hiring checklist. 
Businesses can choose to attend or co-host trans outreach events, distribute job postings to trans-specific networks, include inclusive pronoun options on job applications and involve LGBTQ+ staff in the job interviewing process, among other things. 
To learn more about the initiative or sign on, click here.
Brave Space Alliance
Brave Space Alliance's latest renovations provide more community spaces for trans people of color, including a co-working space, content creation center, barber shop and dressing room with free gender-affirming clothing. 
"When we think of violence prevention, we don't always think that a co-working space is part of that," said interim CEO Jae Rice. "We don't think of makeup and wigs as violence prevention. But at Brave Space Alliance, we want people to reimagine what access to resources and what violence prevention actually looks like in our city, especially for marginalized groups." 
Brave Space Alliance, 1515 E. 52nd Place, will host its grand reopening June 2, but community members are welcome to explore the new spaces as organizers add the finishing touches. 
The organization's new barbershop has been "jam packed" since its opening about a week ago, Rice said. 
"Folks are really excited to come hang out, watch TV, play video games, get a haircut and just exist together," Rice said. "There's not enough spaces for our community to just exist." 
The new co-working space has free wifi, desktop computers, printers and art supplies. There's also a section for content creation where visitors can use photo backdrops, ring lights and other filming supplies to grow their personal brands.
Brave Space Alliance has provided gender-affirming clothing and accessories for years, but now everything will be in the same room. That way, people don't have to choose between browsing traditionally feminine items like makeup and wigs and more masculine accessories like binders and packers. 
Brave Space Alliance was the first organization in Chicago created by Black trans people with the intention of uplifting their own community, according to its website. 
"This makes it so that we know exactly what our community needs and we know how to affirm our communities, culturally speaking," Rice said. "It means folks trust us in a way that's inherent, because the folks in leadership are from the community and have the wherewithal to make sure we're offering resources people can actually utilize. It makes all the difference." 
Other resources the organization offers include support groups, a food pantry, a temporary housing program, funeral fundraising and a job board. Visit Brave Space Alliance's website or Instagram for more information.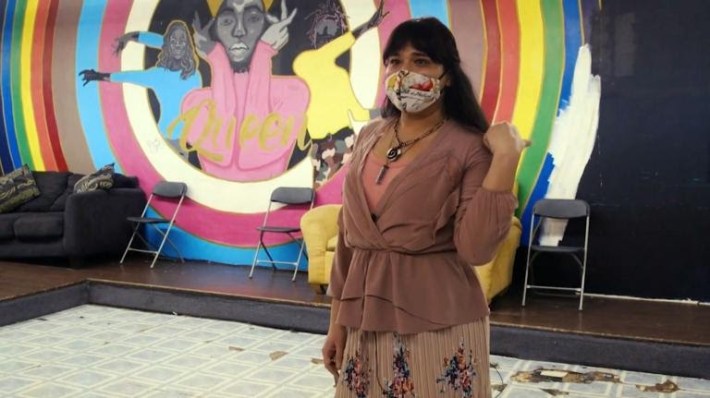 TaskForce Prevention & Community Services
TaskForce Chicago is a grassroots organization at 9 N. Cicero Ave. predominantly serving LGBTQ people 13-30 years old, said Outreach Director DeMario Adams.
Its services range from housing support, a food pantry, a clothing closet and mental health assistance to resume-building and its popular Vogue School, Adams said.
Vogue School is a program where youth can learn the art form of voguing, a dance style created by the underground ballroom scenes, or primarily Black and Brown LGBTQ culture that combines dance, lip-syncing, modeling and other performance styles.
Program Director Reyna Ortiz runs the organization's drop-in space, which is open to Chicago youth to visit and be connected with its resources, she said.
"On any given night, we can have 25-45 youth coming in and being surrounded by gender-variant people who are not judgmental or cruel," Ortiz said. "I think for us as an agency, that is our largest resource, and I love getting to watch all these beautiful, young and vivacious gender non-conforming, trans and gay youth just really get to express themselves."
Ortiz, who started transitioning in 1993, said being able to oversee the program is a "full-circle moment."
"Back then, you didn't even know the word trans or transgender because there was no internet or none of this stuff to help seek out other trans people and build community," Ortiz said. "Now, 30 years later, I get to witness these younger kids and they get to watch older trans women take on these roles and responsibilities in a way that builds community."
People can learn more about TaskForce and support the organization on its website.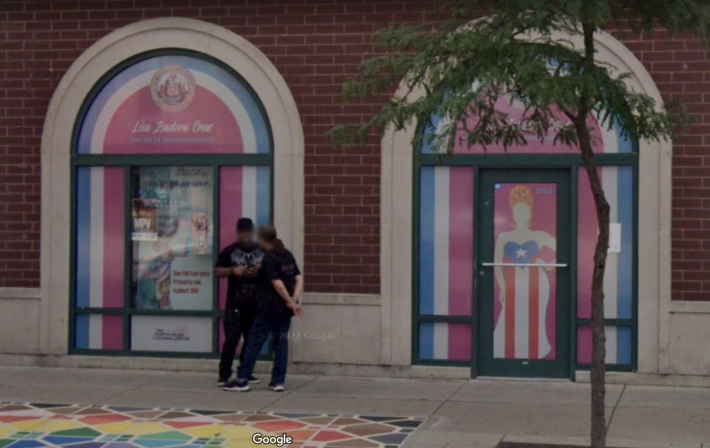 Trans Chicago Empowerment Center
The Trans Chicago Empowerment Center is led by LGBTQ+ people of color and offers free HIV/STI testing as well as other affirming services for trans people. 
The center also offers free legal name and gender marker changes, free condoms, lube and dental dams, free gender-affirming clothing and free referrals to health providers and other city services, including food stamps and housing support.  
The services are available for anyone, but the group prioritizes Black and Brown trans individuals, according to its Instagram. 
The center hosts a monthly support group, Transparency, for trans people. Every last Saturday of the month, the group members gather to discuss their experiences with dating, confidence, working and much more. Anyone who is 12 or older is welcome, according to the center's Instagram. 
The Trans Chicago Empowerment Center, 2753 W. Division St., is open 9 a.m.-6:30 p.m. Monday-Friday, and organizers can be reached at 773-698-7473. No appointments are necessary. 
For more information, visit the Trans Chicago Empowerment Center's Instagram. 
Listen to "It's All Good: A Block Club Chicago Podcast":