UKRAINIAN VILLAGE — A group of Wicker Park and Ukrainian Village neighbors are raising concerns about a restaurant's application for a city license to host certain live events — but its owner said it's needed to boost his struggling business.
Thomas Brewer owns Whadda Jerk bar and restaurant, 2015 W. Division St., which he opened in 2021 after operating the brand as a food truck.
Brewer is seeking a Public Place of Amusement license, or PPA, which is required by the city for venues to host events with more than 100 people or to charge admission at the door.
Whadda Jerk has regularly hosted weekly events in recent years, like karaoke and R&B nights, but Brewer now wants to start charging a cover a few times a week. He's also proposed having a live band play during Sunday brunch service.
That's to help make up for what Brewer said has been a sharp decline in revenue since an overnight parking ban pilot program went into place on Division Street at the end of 2022, cutting into his lucrative late night weekend hours.
Implemented by Ald. Daniel La Spata (1st) and the 14th Police District, the parking ban is aimed at combatting public partying and crime in the area. It prohibits parking midnight-5 a.m. Thursday-Sunday on the 2000 and 2100 blocks of West Division Street.
The ban was met with mixed reactions from business owners when it was proposed in December.
Brewer at the time worried it would cause his customers to leave Whadda Jerk early or not come by at all. He also raised concerns the ban would keep Black and Brown people from other parts of the city, who make up the majority of his clientele, out of Wicker Park.
"Since the parking ban went into effect, I've lost 50 percent of my business," Brewer said at a community meeting Thursday hosted at the 1st Ward office. "So I'm literally in the red, I'm bleeding … If I'm able to charge the people that's already in [Whadda Jerk] to make up on some of the money I'm losing, I would like to do that."
The parking ban on Division Street is still in a trial phase, La Spata said Thursday. A similar ban was made permanent on a stretch of Milwaukee Avenue last year after an ordinance sponsored by La Spata was passed by City Council.
As part of his proposal Thursday, Brewer shared a draft Plan of Operation, a document that outlines how he plans to use the PPA license and certain city regulations he promises to follow.
But several neighbors who live nearby Whadda Jerk are worried granting the business a PPA license would only exacerbate a slew of recent crime and other issues along Division Street and in the larger Wicker Park area.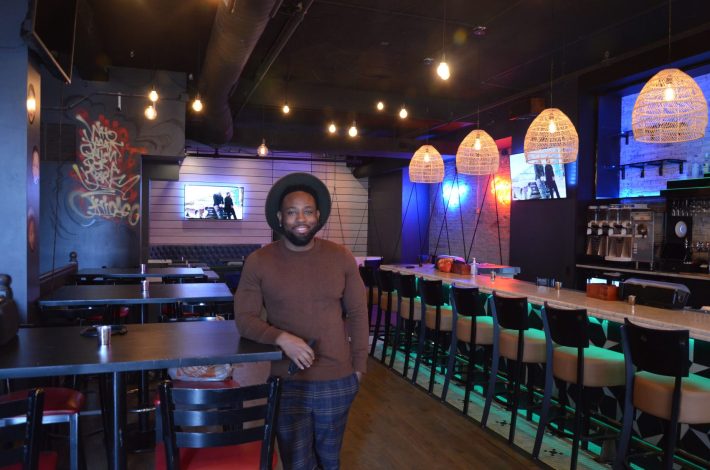 On Dec. 31, police shut down DSTRKT Bar & Grill, 1540 N. Milwaukee Ave., hours after three men were shot nearby in a Wicker Park alley after leaving the business.
The next day, Austin McAllister was shot and killed outside the Lyon's Den Hookah Lounge, 2123 W. Division St., while working as a bouncer.
That evening, someone fired shots near the Mariano's grocery store at 2021 W. Chicago Ave. in Ukrainian Village, police said. No one was harmed.
That came less than two weeks after Darian Neal was shot and killed on the grocery store's parking deck Dec. 19. 
After closing for a few weeks, the Lyon's Den reopened in mid-January. Its owner is now participating in ongoing public nuisance community meetings to respond to neighborhood concerns.
The high profile incidents occurred after months of complaints of loud music blasting from cars on Division Street, fights and other disturbances in the surrounding area.
Taken as a whole, neighbors worry granting Whadda Jerk a PPA license might contribute to an even rowdier atmosphere on the strip, which is home to numerous bars and restaurants.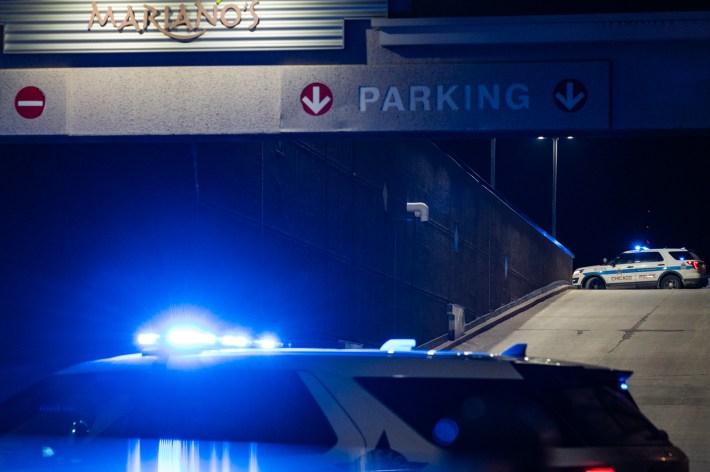 "My concern with Division Street is it has gotten dramatically louder and noiser over the last three years," said Greg Nagel, who lives near Whadda Jerk and operates a real estate office a few blocks away. "The feedback I've gotten from my realty buyer clients is where they used to be okay with living on Division Street, they want to now avoid it because it's too loud."
Longtime Ukrainian Village resident Miriam Ruiz is also opposed to the PPA license, and said she's not sure she totally buys the parking ban is driving Brewer's decision to apply for the PPA.
"If you're drinking late at night, you have no business to go out to your car," Ruiz said. "Come on, we're all adults. When we're going to go out, we put a plan in place, there's either going to be a designated driver, or I'm going to take an Uber. There's not that many parking places anyway [on Division Street]."
Both Nagel and Ruiz are also skeptical that provisions in Whadda Jerk's Plan of Operation will actually be enforced by the city.
After Thursday's meeting, Brewer said he understands concerns about crime in the area, but that Whadda Jerk has never had any issues — and for the most part, the PPA license would just allow him to charge entry for events he already puts on.
"Their fears are not necessarily connected to my business," he said. "Some of the things they're worried about, some of the things they've mentioned, have not been a problem from my business."
Brewer said he cares about Whadda Jerk's standing in the community and has taken steps like closing earlier than required on Saturdays to limit the potential for bad behavior.
"That's not something I want to mess up," he said. "I really care about the reputation of my brand."
Neighbors can submit feedback about the PPA license via mail until April 3 to the city's Department of Business Affairs and Consumer Protection at 121 N. LaSalle St., Room 805, Chicago, Illinois 60602.
Listen to "It's All Good: A Block Club Chicago Podcast":