ENGLEWOOD — A Save A Lot is opening "as soon as possible" in Englewood after months of pushback from neighbors who demanded a different store fill the grocery gap left by Whole Foods Market. 
Save A Lot, 832 W. 63rd St., will soon host a grand opening, Wynona Redmond, spokesperson at Yellow Banana, confirmed Thursday. Yellow Banana owns and operates stores under the Save A Lot name.
The low-cost grocer will replace a Whole Foods Market that closed in November, stripping the neighborhood of a fresh food option after years of promises. Yellow Banana signed a lease for the vacant building in December.
Exactly when the store could open is unclear.
Neighbors were told at a 16th Ward grocery steering committee meeting last week that Save A Lot would host a "soft opening" March 28 and a "hard launch" in mid-May, members of Resident Association of Greater Englewood said at their meeting Tuesday. A representative from Yellow Banana did not directly share the dates at the ward meeting, attendees said.
Save A Lot's grand opening is "definitely not next week," Redmond said. A date "is still to be determined," but "great progress" is being made at the South Side store, Redmond said. 
"The ETA is as soon as possible because the owners are very interested in providing access to the community to great products and groceries," Redmond said. "They're working hard."
Yellow Banana applied for a business license and is "in the process of meeting other departments' inspection requirements," said Elisa Sledzinska, spokesperson for the city's Department of Business Affairs and Consumer Protection. Save A Lot can operate once it has the business license, Sledzinska said.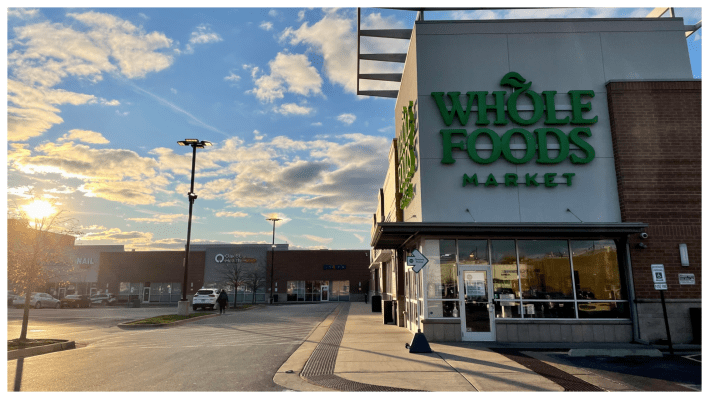 The announcement comes only a few months after Englewood neighbors blasted officials for ignoring the community's opposition to Save A Lot and finalizing a deal behind closed doors. 
Residents joined community leaders in October to request the grocer replacing Whole Foods Market be affordable, provide health options and remain accountable to the community. Many said Save A Lot should not be an option because it's historically provided less-than-healthy options and unclean stores on the South and West sides. 
Nonprofit Teamwork Englewood found a majority of neighbors in a survey wanted an  Aldi, Walmart or Mariano's in the vacant space. 
Nearby grocery stores include a newly remodeled Aldi at 63rd and Wallace and the Go Green Community Fresh Market, a community-led store launched by the Go Green on Racine team to bring fresh and cooked food to Englewood.
Ryan Green, chief investment officer at DL3 Realty, previously said Whole Foods Market was "leading the discussion" on who would replace the store. DL3 Realty is the landlord of the building, but Whole Foods Market is a tenant with the state for the next seven years. Whole Foods has the "right to fill the space with a subtenant" of its choice, Green said. 
After taking "months and months" to canvas the market, Whole Foods officials settled with Yellow Banana, Leon Walker, managing partner of DL3 Realty, said in January.
At an unrelated news conference that same month, Mayor Lori Lightfoot said her team worked "tirelessly" to find another grocery store to replace Whole Foods. Despite having conversations with "all of the grocery chains in the city," there were "no takers," Lightfoot said.
DL3 Realty and the Mayor's Office partnered with World Business Chicago, the city's public-private economic development agency, to contact "a number of grocery stores in an attempt to identify a quality grocer to occupy the former Whole Foods site in Englewood," Peter Strazzabosco, deputy commissioner at the Department of Planning and Development, told Block Club on Tuesday. 
World Business Chicago hosted a South and West side bus tour in September with more than 40 regional and national businesspersons, "which included many grocery chains," Strazzabosco said.
"Ultimately, this was a private transaction completed between DL3 Realty (the landlord), Whole Foods (the tenant) and Yellow Banana (the sub-tenant)," Strazzabosco said in a statement. "These private entities negotiated and executed Yellow Banana's sub-lease on their own terms. The City is fully supportive of Yellow Banana."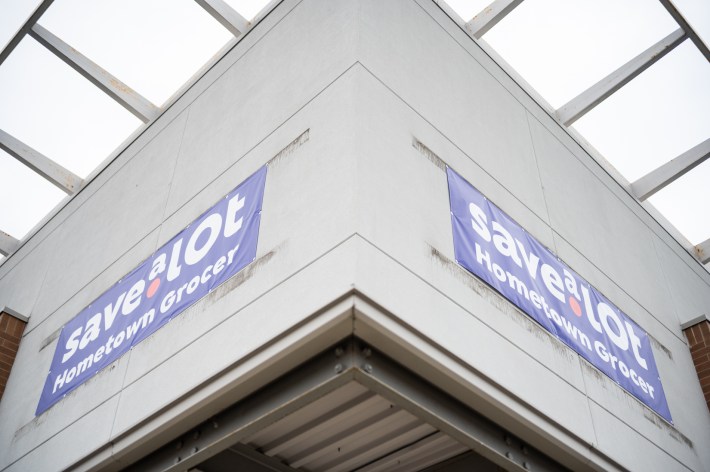 Whatever efforts there were to recruit a different grocer, documents first obtained by WTTW show the options to replace Whole Foods were limited from the start.
When Englewood Square was developed, "the anchor store was planned to be a Save A Lot store," Walker said in January. When representatives from Whole Foods came in, they signed an agreement stating they'd "have to commit to [finding] a grocery operator" if they left, Walker said. Save A Lot was one of the stores listed as a replacement, Walker said. 
"There was no commitment to Save A Lot, but it was that they'd have to at least investigate Save A Lot, as well as any other grocery store," Walker said. 
The lease between Whole Foods and DL3 stipulates if Whole Foods ever left the Englewood building, "right of first refusal" to replace the store would go to Saver's Fresh Market — a now-defunct company run by Walker that once operated a Save A Lot store in Roseland, WTTW reported this month.
Saver's Fresh Market received a license to operate the South Side Save A Lot store from 2012 to 2016, WTTW found. In the following years, a Save A Lot parent company received the store's license. 
Walker declined to comment to WTTW on that provision of the lease. He said he did not have financial ties to Yellow Banana, and he was not involved in the decision to bring that company into the Whole Foods space.
"I know Whole Foods had an aggressive effort to canvass the market and talk to a lot of other retailers, but … it's a small-format store in a community where the population has generally declined, and in an overall grocery environment that is under tremendous pressure," Walker told WTTW.
In November, the city approved $13.5 million in tax-increment finance funds to Yellow Banana to overhaul Save A Lot stores. The Roseland location was one of the six locations.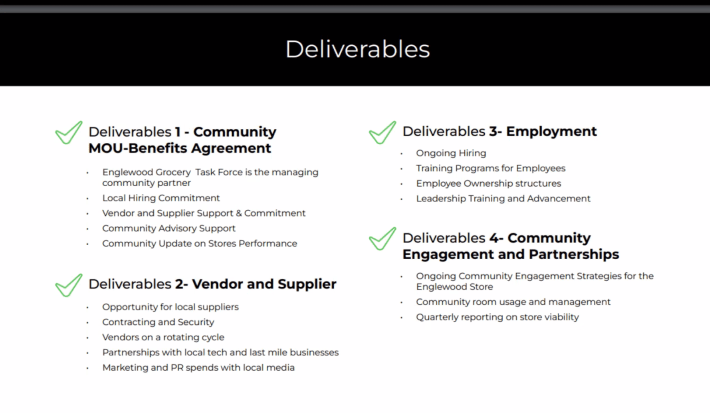 After news broke the Englewood store would be a Save A Lot, Cecile DeMello, executive director at Teamwork Englewood, shared a list of demands for Yellow Banana if store leaders wanted support from neighbors.
The demands say the company must sign a community benefits agreement pledging to hire directly from the community, create an advisory support group and share updates on the store's performance. 
Yellow Banana must also change the store's name from Save A Lot, DeMello said. Neighbors demanded a meeting with the CEO at Save A Lot to guarantee he fulfills the promise. 
At the time, Yellow Banana co-owner Michael Nance told neighbors his company wanted to "do right by the community."
"We want this store to be a success," Nance said in January. "We want it to be a hallmark for this community. High-quality food at affordable prices, bringing in Black entrepreneurs from the community to run a store in their community."
But so far, "Yellow Banana has not been a good neighbor" Asiaha Butler, founder of the Resident Association of Greater Englewood, said Tuesday. Nance has been "extremely disrespectful" to the alderman and the community, Butler said. 
"We have a problem with them, and we haven't even got the doors open yet," Butler said later in the meeting.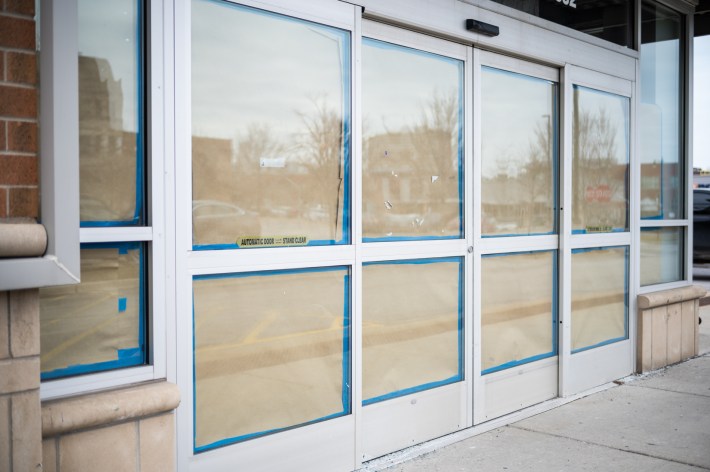 The Resident Association of Greater Englewood is "working on some actions for Yellow Banana," Butler said. 
A Yellow Banana representative did not yet respond to Block Club's Request for further comment.
They've contacted the Whole Cities Foundation, a nonprofit owned by Whole Foods Market, to try to meet with leadership at the Amazon chain, Butler said. Some neighbors might boycott the store to "call them out" on their unfair practices, Butler said. 
If "worse comes to worse," neighbors will write letters to "the board on both sides," Butler said. A meeting with the City Council's Black Caucus isn't off the table, Butler said. 
"This is another saga that continues, and we're going to continue letting folks know you can't just come into our community with the money from the city and just disrespect the residents, the community leaders and our local elected officials," Butler said. 
Listen to "It's All Good: A Block Club Chicago Podcast":