LITTLE VILLAGE — Concerned neighbors are pushing police for answers after two young women were killed and a 15-year-old girl went missing in Pilsen and Little Village within the past month.
Members of the Little Village Community Council rallied outside the Police Department Area 4 Detectives office at 3151 W. Harrison St. Wednesday morning, calling on officers to communicate with neighbors about the recent violence and inform the community if residents should be worried.
Reina Cristina Ical Seb, 20, was fatally shot in her head Feb. 22 in the 2200 block of South Drake Avenue in Little Village, police said. The young woman had moved to the United States from Guatemala late last year, according to a GoFundMe that was set up to send her remains back to her family.
Rosa Chacon, 21, was found dead in an alley about 10:45 a.m. March 15 at the 2300 block of West 24th Place in Pilsen, nearly two months after she went missing, her family said.
Azreya Lomeli, 15, went missing last week from Little Village, community leaders said.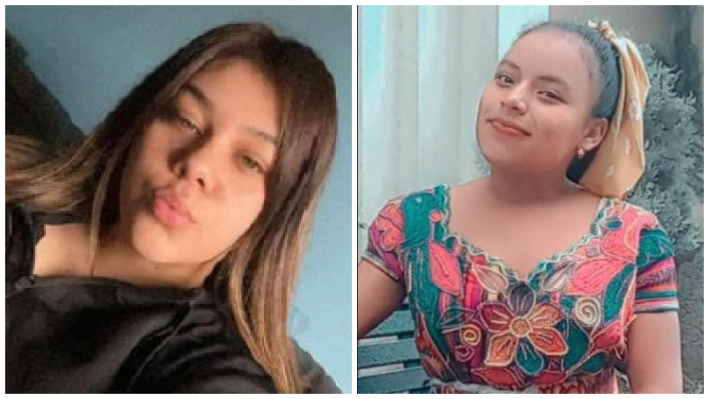 Ical Seb's death was ruled a homicide, according to the Cook County Medical Examiner's Office.
Chacon's family told the Tribune she had been bound, wrapped in sheets and found in a laundry cart. She was reported missing Jan. 18, when she was last seen getting into an Uber outside her home, according to an old missing persons flyer.
Chacon's cause and manner of death are pending. Detectives are conducting a death investigation, which is done when the cause and manner of a death aren't immediately apparent, police said.
No one has been arrested in either case. No updates on the investigations were available Wednesday, police said.
Azreya has not been seen since March 14, when she was last seen in the vicinity of South Kedzie Avenue in Little Village, according to a missing persons flyer community leaders circulated.
The teen is 5 feet tall, 110 pounds with brown hair and brown eyes, and may wear prescription glasses, according to the flyer.
A police spokesperson said they did not have a missing persons report on file for Azreya as of Wednesday.
Neighbors said they want police to work more closely with the community to seek justice for the young women and help track down the missing teen.
"Are our women in danger in Little Village?" said Baltazar Enriquez, Little Village Community Council president. "We are demanding something as simple as to have a dialogue, to have a relationship with them, but they keep pushing us back."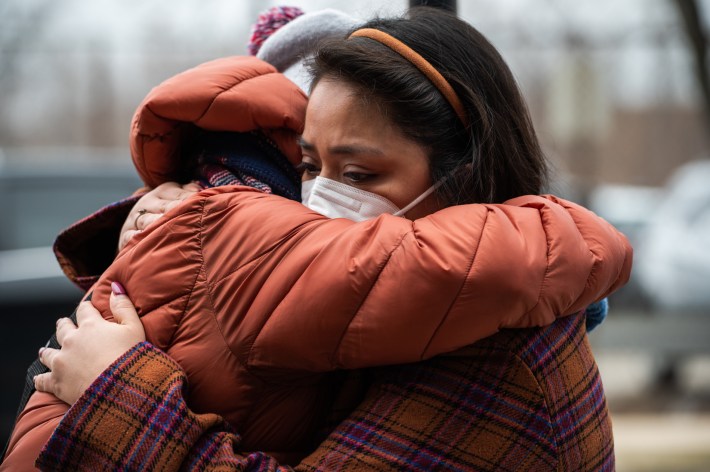 Chacon's older sister, Elizabeth Bello, also attended the rally to ask for closure in her sister's death.
"For the police to have told me and my family that she wasn't in any danger, that she wasn't a priority, and now we're backtracking," Bello said. "Who did this to her? Why did they leave her the way they left her?"
Baltazar said after the rally, some organizers were able to meet with a police community liaison and tentatively schedule a public meeting late next week.
South and West siders have routinely fought for more public attention and police investigations into missing and murdered women of color.
Dozens of women have been killed on the South and West sides since 2001, the majority of them Black and the majority of the cases going unsolved, the Tribune reported in 2018.
Activists and families have said the women have largely been ignored and organizers are left out of major initiatives to combat gender-based violence.
Advocates, artists and journalists have organized marches and protests, created art exhibits, storytelling projects and radio and television documentaries, and launched campaigns to try to keep the cases in the public eye.
Subscribe to Block Club Chicago, an independent, 501(c)(3), journalist-run newsroom. Every dime we make funds reporting from Chicago's neighborhoods.