SOUTH SHORE — A community organizer with retiring Ald. Leslie Hairston's endorsement and a former Mayor Lori Lightfoot administration official are competing to win the 5th Ward's runoff election.
Desmon Yancy and Martina "Tina" Hone emerged from an 11-person field as the top two vote-getters in the Feb. 28 election. The 5th Ward race featured as many as 12 candidates before Adrienne Irmer was disqualified in January.
Yancy won 26 percent of the vote, while Hone received 18.6 percent, according to final results released last week.
Voters will choose between the two candidates April 4 to decide who will take over in City Council for Hairston, the 24-year incumbent. The winner will represent an area that's a hotbed of economic and political attention as the Obama Presidential Center is built within the ward in Jackson Park.
Both candidates have centered public safety concerns and highlighted issues facing South Shore residents in the final weeks of their campaigns, they told Block Club this week.
More on each candidate:
Desmon Yancy
Yancy is a labor and community organizer who works as the director of community organizing for the Inter-City Muslim Action Network. Hairston has endorsed him to be her replacement.
Yancy organized with the Grassroots Association for Police Accountability, which for years pushed to create a civilian board to oversee the Police Department. Civilian oversight of the police was approved in July 2021 in a compromise between Mayor Lori Lightfoot and grassroots organizers.
Public safety is "probably the top issue all across the ward, from Hyde Park to Greater Grand Crossing," Yancy said this week.
From addressing short-term concerns over effective policing at 71st Street and Jeffery Boulevard to long-term issues like mental health resources, community-based violence prevention and youth employment opportunities, Yancy plans to "do things that actually make people safe and not just feel safe" if elected, he said.
The South Shore resident has called for a $5 hike in the minimum wage and expanded universal basic income programs during his campaign. He's also voiced support for the Obama CBA Coalition's proposed community benefits agreement, saying he would advocate for the proposal as written.
"With the coming Obama Presidential Center, there's a lot of concern, particularly in South Shore, about potential displacement," Yancy said. "I'll spend a lot of time in my office fighting against that and supporting residents, keeping them in their homes and making sure South Shore remains a vibrant community."
Hairston, Cook County board President Toni Preckwinkle, the Chicago Teachers Union and SEIU Local 73 are among the local leaders and unions who have endorsed Yancy.
Several challengers in the Feb. 28 election united to raise concerns with Yancy's residency, alleging he lives in South Holland.
Yancy provided a slew of personal documents dating back several years to the Hyde Park Herald to show he lives in South Shore, though he confirmed to the Herald he has been a registered 5th Ward voter for less than a year.
Martina "Tina" Hone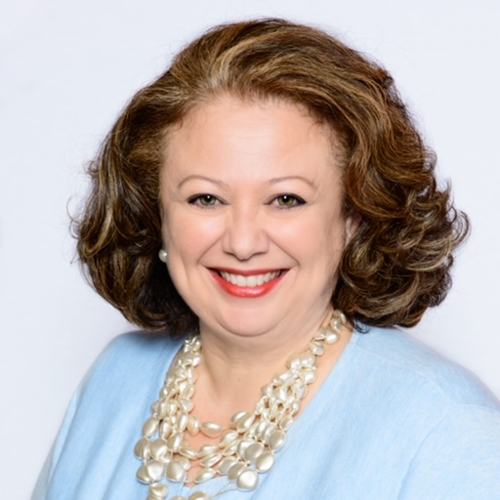 A Hyde Park native and University of Chicago graduate, Hone moved back to Chicago in 2016 after working in Washington, D.C., on policies including No Child Left Behind and the Affordable Care Act, according to her campaign website.
Hone's campaign platform has centered public safety concerns, as the city must both "figure out how to improve law enforcement" and "get to the bottom of the root causes of violence," she said after the Feb. 28 election.
Hone has focused her campaign on South Shore in the weeks since the Feb. 28 election, as the neighborhood needs "a restoration of [its] economic ecosystem," she said this week.
South Shore is "standing on the precipice of being back to what it used to be, and I'm eager to bring it back to that level," Hone said. "The reason Hyde Park is so vibrant and thrives is because we have a balanced economic ecosystem — [people of all income levels] live here."
Hone has said throughout the campaign she would advocate for policies that help renters into homeownership and encourage economic growth on 71st Street if elected.
Hone doesn't support the Obama CBA Coalition's proposed community benefits agreement as written, though the group's demands raise "critical issues that not only should be in a CBA, but citywide," she said earlier this month.
Hone intends to promote an "inclusive" government by creating a ward advisory council to guide her office and relying on participatory budgeting to decide how menu money should be spent, she said.
Hone was the city's chief engagement officer under Lightfoot from 2020 until September, when she stepped down to run for the 5th Ward seat. That professional experience can help her overcome Yancy's fundraising and endorsement advantages, she said.
Hone has won endorsements from five of her former 5th Ward opponents, including Dialika "Dee" Perkins, who is now her campaign manager, she said.
Subscribe to Block Club Chicago, an independent, 501(c)(3), journalist-run newsroom. Every dime we make funds reporting from Chicago's neighborhoods.
Click here to support Block Club with a tax-deductible donation. 
Thanks for subscribing to Block Club Chicago, an independent, 501(c)(3), journalist-run newsroom. Every dime we make funds reporting from Chicago's neighborhoods. Click here to support Block Club with a tax-deductible donation.
Listen to "The Ballot: A Block Club Chicago Podcast":