LOGAN SQUARE — Two apartment buildings are coming to Logan Square's Fullerton Avenue after the developer behind the project cleared the final regulatory hurdle last week.
Hibernian Development, a local firm run by Peter Dinneen and Niall Brophy, is building 35 apartments spread out across two buildings at 2354-55 N. Washtenaw Ave., the longtime home of Credit Union 1 bank and its parking lot. The bank will be demolished to make way for the apartments.
One building will house 20 apartments, while the other will house 15 apartments. Both will have ground-floor retail along Fullerton Avenue.
Hibernian Development got the green light from City Council last week, the last step in the zoning approval process.
RELATED: 35 Residential Units And Retail Could Come To Bank Site Along Logan Square's Fullerton Avenue
Seven apartments will be set aside as affordable housing under the city's Affordable Requirements Ordinance. The buildings will have parking lots with room for 32 cars, according to planning documents.
It's unclear when construction will begin. Attempts to reach Hibernian Development were unsuccessful Tuesday.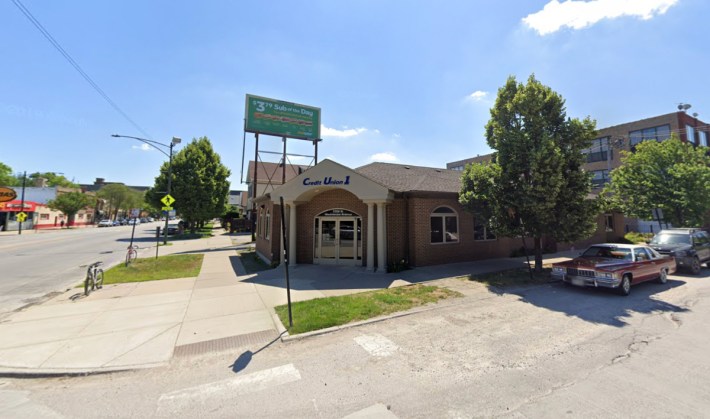 The zoning approval comes after a lengthy community review process.
Hibernian Development first appealed to Ald. Daniel La Spata (1st) and neighbors for a zoning change last spring. The developer needed a designation that would allow for apartment buildings with ground-floor retail. The Credit Union 1 site was previously zoned for a community shopping district.
Initial plans called for 27 apartments and 27 parking spots between the two buildings. Another version called for 48 apartments and 25 parking spaces, according to La Spata's office.
The current proposal incorporated feedback from neighbors, La Spata's office previously said.
In planning documents, Hibernian Development officials said the new zoning change will bring the site up to speed with the gentrifying neighborhood.
"There have been significant changes to the character of the neighborhood since the original zoning designation, demand for the development of affordable housing, addition of bike lanes in the ward, rebuild of California Ave 'L' station, Haas Park Rebuild, etc. as well as the rezonings, building and rehab of new and existing housing stock," officials said in a zoning questionnaire.
"All of these changes are consistent with this plan to bring some younger people into the neighborhood to use these enhanced facilities."
La Spata's office previously said the alderman supports the current iteration because it includes affordable housing and has received positive feedback from neighbors.
Credit Union 1 has operated on the site since at least 2006, according to Cook County property records.
Listen to "It's All Good: A Block Club Chicago Podcast":