EAST SIDE — The race for a new 10th Ward alderperson is down to a police officer and an organizer who advocates for immigrant workers' rights.
Peter Chico and Ana Guajardo will face off April 4 to determine who takes over for Ald. Susan Sadlowski Garza, who announced in September she would not seek a third term. Sadlowski Garza has endorsed Guajardo to replace her.
Chico won 40.5 percent of the vote in the Feb. 28 election, while Guajardo received 26.5 percent, according to final results released last week. Since no one received a majority of votes, the race goes to a runoff.
The 10th Ward includes East Side and Hegewisch and parts of South Chicago, South Deering and Riverdale.
The ward is a focal point of activism as its residents fight to address environmental inequities and the impacts of deindustrialization. Both candidates have said public safety is the ward's most pressing issue.
More on each candidate:
Peter Chico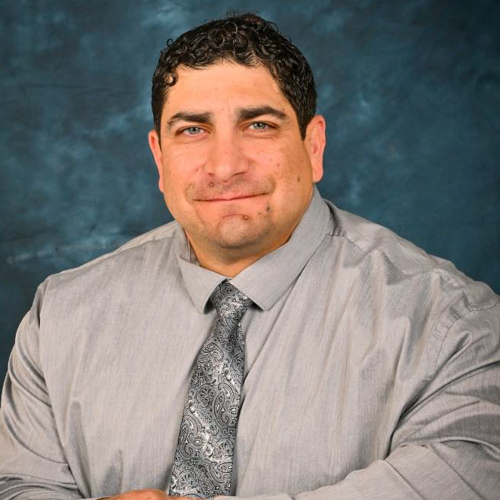 Chico supports economic development, an increased police presence, increased funding for education and a streamlining of city services as he runs for the 10th Ward seat, according to his campaign website.
A resident of Hegewisch, Chico is a police officer working in the South Chicago (4th) District.
Chico would push for plainclothes officers and tactical units assigned to the 4th District to be pulled outside the district less frequently, more police surveillance cameras and better communication with police departments in nearby Hammond and Whiting, Indiana, if elected, he said.
"Going to work every day, I've worked in three different capacities; I've worked every shift," Chico said. "I see the problems firsthand that our ward faces."
Chico is a community representative on George Washington High School's local school council. He promised at a January forum he would push to keep schools and school programs open in the evenings and on the weekends if elected.
Support for local business districts is necessary to keep ward residents' money circulating in the community, since "we see a lot of our money going across the border [to Indiana] as people shop there, go there for entertainment and obviously we go there for gas," he said.
Chico received his master's in public service from DePaul University. He's the grandson of John Chico — a former South Works steelworker who was an early supporter of Sadlowski Garza's father, Ed Sadlowski — and a cousin of 2019 mayoral candidate Gery Chico.
Chico has been endorsed by several labor unions, including the Chicago Laborers' District Council, IUOE Local 150 and Sprinkler Fitters Local 281, he said.
Ana Guajardo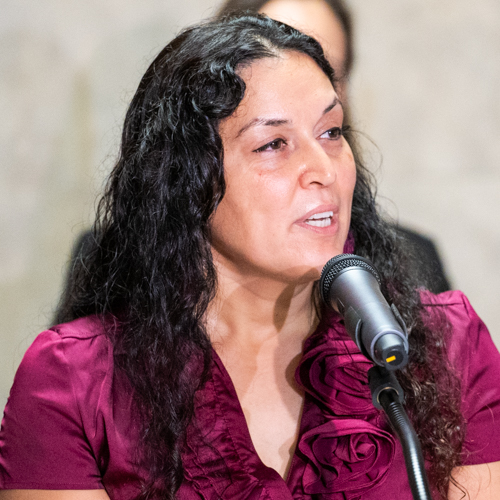 Guajardo announced her City Council run — with the backing of former mayoral candidate Rep. Jesús "Chuy" García — two days after Sadlowski Garza announced she would not seek reelection.
The South Deering resident has called for equal funding for Chicago schools, "fair property taxes," upgraded infrastructure, "modern institutions" like parks and libraries and environmental and social justice.
Public safety is "the No. 1 issue" 10th Ward residents have raised during the campaign, and "we have to make sure we lift up this issue and find resources necessary to address that," Guajardo said following the February election.
"I've been talking to [residents] about what are ways to [address public safety], from hiring more detectives and beat cops to investing more in after-school programs," she said this week.
Guajardo co-founded the Centro de Trabajadores Unidos or the United Workers' Center in East Side, an organization that advocates for immigrant workers' rights and needs. She intends to continue her work to promote mom-and-pop shops and cooperative businesses regardless of whether she's elected, she said.
Guajardo has voiced support for community benefits agreements that would require companies looking to open in the 10th Ward "to hire locally and provide union jobs," as well as a "community needs assessment" that would lay out the types of jobs neighbors want to attract, she said.
"Instead of always being reactive to what comes at us, we need to take a proactive stance and identify the types of companies we want to bring into the community," Guajardo said. "We've got to bring them in versus them coming to us — a complete reverse of what's currently happening."
In addition to the endorsements from Sadlowski Garza and García, Guajardo has the backing of Sen. Tammy Duckworth, Rep. Delia Ramirez and former mayoral candidate Kam Buckner.
Subscribe to Block Club Chicago, an independent, 501(c)(3), journalist-run newsroom. Every dime we make funds reporting from Chicago's neighborhoods.
Click here to support Block Club with a tax-deductible donation. 
Thanks for subscribing to Block Club Chicago, an independent, 501(c)(3), journalist-run newsroom. Every dime we make funds reporting from Chicago's neighborhoods. Click here to support Block Club with a tax-deductible donation.
Listen to "The Ballot: A Block Club Chicago Podcast":