NORTH LAWNDALE — Riot Fest is trying to return to the West Side's Douglass Park this year — even as other fests have left amid pushback and protests from neighbors.
Park District officials said the music festival's organizers have requested permits to hold Riot Fest at the park, 1401 S. Sacramento Drive, Sept. 15-17. They expect to draw a crowd of 50,000 people daily.
The application, which is still under review, says fest organizers would want to start setting up Sept. 6 and plan to finish teardown by Sept. 22, with the festival being held in the "south portion of the park."
That leaves Riot Fest as the lone holdout at the park as the two other major festivals held there last year — Lyrical Lemonade Summer Smash and Heatwave — have announced moves to other locations.
"They are hellbent on staying in Douglass Park," said local organizer Princess Shaw. "For them to feel this sense of ownership of the park and take a deaf ear to what we're saying, it really hurts the community by not being good neighbors."
Riot Fest representatives did not immediately respond to requests for comment.
Local organizers have protested Riot Fest's presence at the park for years, but the festivals came under particular scrutiny last year as neighbors said they'd been forced out of large sections of the public park for weeks at a time over the summer so the private events could be held.
RELATED: Music Fests Will Now Require Park District Board Approval, But Skeptics Worry City Will Choose 'Profit Over People'
Their organizing efforts led to the Park District's board adopting a policy where it must approve music fests before they can be OK'd in parks, giving communities more power to weigh in. But since the Park District depends on income from these festivals, some critics worry the fests will be approved even when neighbors speak out against them.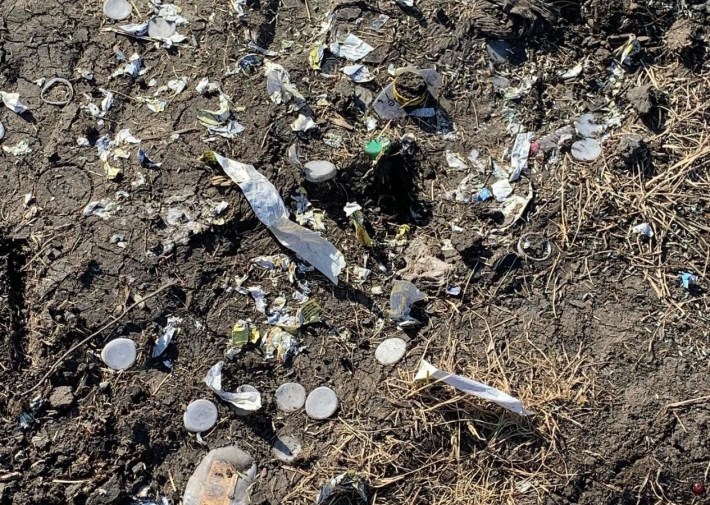 RELATED: Douglass Park Neighbors 'Sad' And 'Ignored' As Music Fests Ruin Their Park All Summer — And Cleanup Won't Come Until Fall
Riot Fest must pay for cleanup of the park after its fest, and it organizes beautification initiatives there throughout the year. It gives away tickets to neighbors and recruits locals for temporary festival jobs.
But Shaw and others have said Riot Fest disrupts the community. Last year, neighbors said the park's busy schedule led to some youth sports teams having to find homes elsewhere, and they said trash — including broken glass — was left at the park after the events were over.
Portions of the park were severely damaged by the summer festivals and not repaired until the fall, Park District records showed.
Tensions were also heightened in August when a Riot Fest contractor held a meeting with concerned neighbors where, the Reader reported, he questioned if residents could "understand pure English." He laughed at those who talked about their issues with the festival, neighbors said.
The meeting was organized without authorization, and the contractor quit afterward, a Riot Fest spokesperson said at the time.
Riot Fest's management is aware of the problems people have with the event and are working "to do everything to mitigate those concerns and remain a positive asset to the community," the spokesperson said at the time.
RELATED: Riot Fest Contractor Quits After 'Disrespectful' Meeting Fuels Tensions Between Fest Organizers, Neighbors
But concerns remain.
At the Park District board's meeting last week, Joel Novak, a nurse at Mount Sinai Hospital, spoke during the public comment period, saying music festivals such as Riot Fest, Lyrical Lemonade and Heatwave have endangered and disrupted the community. Mount Sinai is next to the park at 1500 S. Fairfield Ave.
Novak said he saw crowds blocking ambulances from the hospital campus last year, which could have endangered people who need help.
"As a health care worker for nine years, it can be safely argued that the influx of thousands of concertgoers complicates the delivery of care to patients in this facility," Novak said during his public comment.
Heatwave, a dance music and arts festival, has moved to Northerly Island and is set for June. Summer Smash left town and is scheduled for June 23-25 in suburban Bridgeview.
Shaw said Riot Fest should also look to a new location.
Karina Solano, of North Lawndale, said the disruptions hurt the predominantly Black and Brown communities surrounding the park. She also thinks they should go elsewhere.
"In a world that values people, the ecology and equity above profit, continuing to allow mega-festivals in a public park does not make sense," Solano said.
Listen to "It's All Good: A Block Club Chicago Podcast":