THE LOOP — Chicagohenge is happening this week in Chicago.
Monday was the spring equinox, when the sun is in just the right position to rise and set between buildings on east-west streets. It made for peak Chicagohenge viewing — but it'll be visible in the days to come.
The phenomenon is hugely popular, especially among photographers, with people packing The Loop to get photos of the sun as it sends rays of light directly down city streets.
The effect — which also happens during the fall equinox in September — will last for several days.
The Downtown area gets the most Chicagohenge photos, as skyscrapers perfectly frame the sunset and sunrise, emphasizing the effect.
Photos from Monday's Chicagohenge: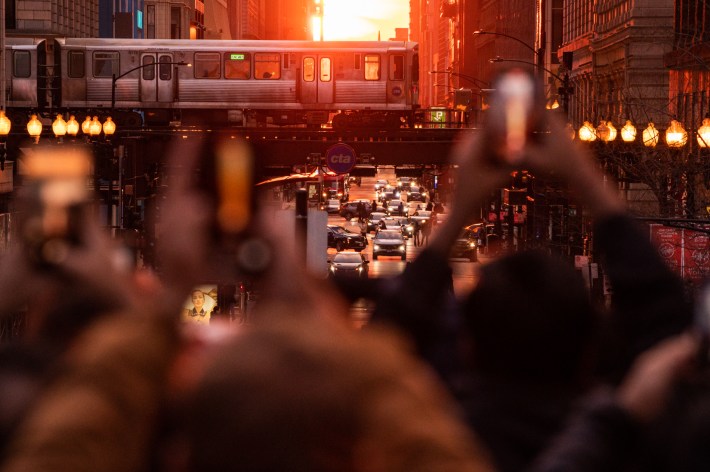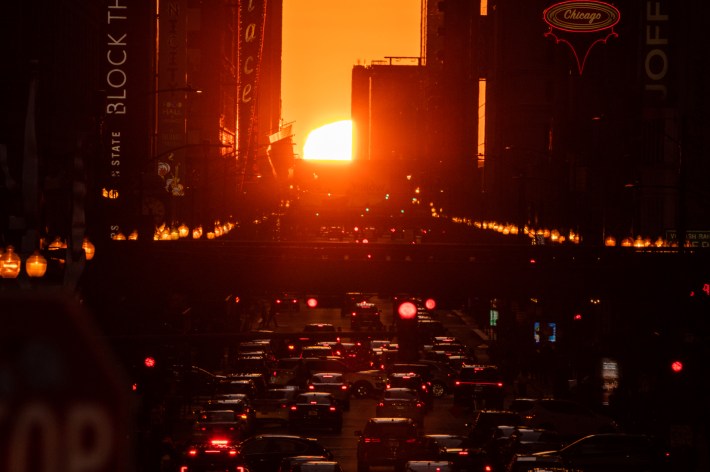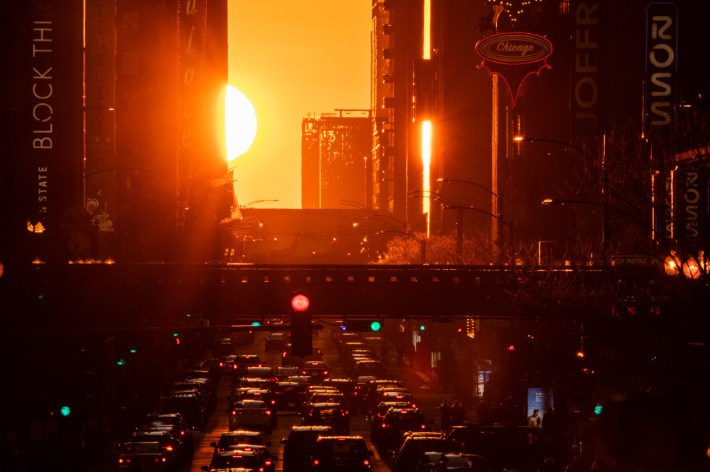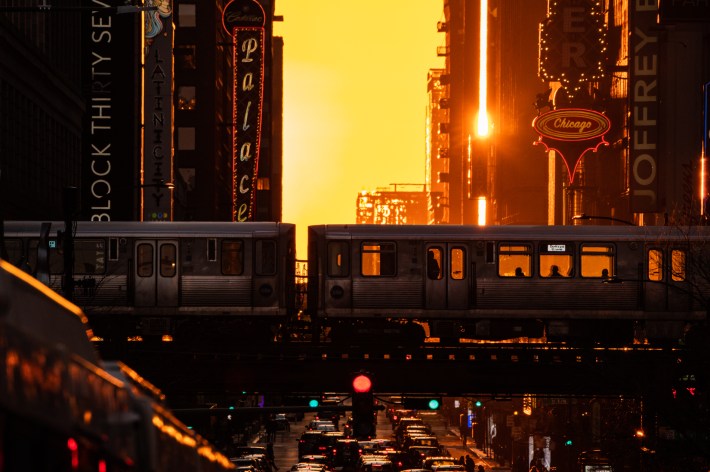 Listen to "It's All Good: A Block Club Chicago Podcast":