AUSTIN — A tight race for the top job in the 29th Ward has come down to incumbent Ald. Chris Taliaferro and CB Johnson, a businessman and drug recovery activist.
Taliaferro and Johnson were the top vote-getters in the Feb. 28 election and are headed to the April 4 runoff. Taliaferro got 49.75 percent of the vote, while Johnson got 39.8 percent of the vote.
The 29th Ward covers parts of Austin, Belmont Cragin, Galewood, Dunning and Montclare.
More on the candidates: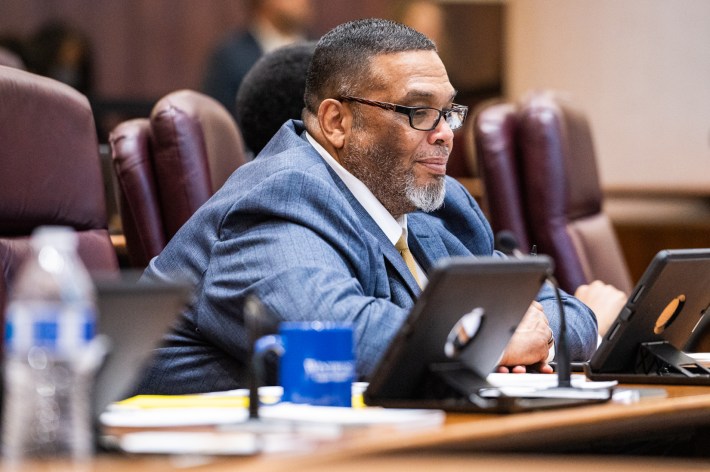 Chris Taliaferro
Taliaferro was a marine sergeant and a 23-year veteran of the Police Department before running for office. He become 29th Ward alderman in 2015 after forcing predecessor Deborah Graham into a runoff. Taliaferro easily won reelection in 2019 and has been the chair of the powerful public safety committee and an ally of Mayor Lori Lightfoot.
Taliaferro said public safety is his top issue. The incumbent said he'll work to lower violent crime, and he supports mayoral candidate Brandon Johnson's plan to hire and promote 200 detectives.
"I'm not going to say we are the safest area in the city. … We have our areas we have to grow in, as well. But I recognize that and look to bring solutions," Taliaferro said. "Hiring more detectives helps to solve crimes, and when you're solving more crimes, oftentimes it deters folks from wanting to commit crimes."
Taliaferro said the 29th Ward should continue building up its block clubs, and he hopes to host more "lawn talks" with neighbors to discuss crime and other concerns. Preventing crime also requires a "holistic approach" and addressing root causes through actions like "providing jobs and mental health resources," Taliaferro said.
As public safety chair, Taliaferro has called for the Police Department to fire officers with ties to white supremacy groups, though he's also said the agency must work to build up its manpower and have more patrols to deter crime.
Taliaferro has said he was proud proud to have overseen the passing of the Empowering Communities for Public Safety ordinance, which created police district councils, as chair of the public safety committee. He'd "love to continue serving" in that role under the next mayor, he said.
Taliaferro made an unsuccessful bid for a Cook County judge post in June, but he said he remains committed to his work in the 29th Ward.
"In the public and private sector, most people look for promotions or to be elevated to a different position. That does not mean they're less committed to work they do or the people they serve," Taliaferro said.
The incumbent said it is his goal to "push projects over the finish line" and bring developments to the ward. The City Council recently approved a redevelopment agreement that will bring a Batters & Berries outpost in the ward, BUILD opened its renovated anti-violence campus last month.
"There's so many great projects that we have and have been able to bring to the 29th Ward," Taliaferro said. "This is just a few of them."
Taliaferro is backing Johnson for mayor, and he's been endorsed by Johnson in return. He's also been endorsed by Jesse White, former Illinois secretary of state.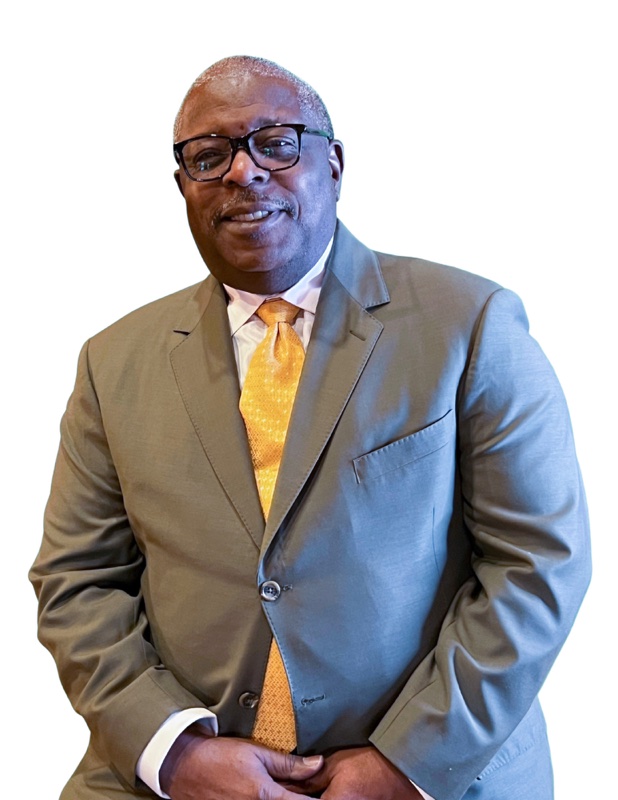 CB Johnson
Johnson, an Austin native, is making his third bid for the 29th Ward seat with the backing of Rep. Danny Davis.
A businessman and veteran community organizer, Johnson has been the leader of Campaign For a Drug Free West Side since 1999. The nonprofit has matched thousands of people with mentors and case managers, helping them get clean and keep out of jail, Johnson previously said.
"I've always been here running a nonprofit, working and organizing, combating issues and concerns people have," Johnson previously said.
Johnson previously told Block Club he has a clear path to win the seat, with "the majority of people already saying 'no' to Chris."
"He didn't win his dream of being a judge, so now he's decided again he wants to be an alderman," Johnson previously said. "The people need more. We haven't had a voice speak for us for years, and I know I'm that voice."
Johnson has not responded to Block Club's requests for comment for the April 4 runoff.
Johnson said "the state of the community is in real crisis" and he'll focus on responding to the opioid epidemic, creating jobs and improving resources in local schools. He said he would "work like a full-time alderman," hold regular community meetings and "be available to address problems 24/7."
Johnson was in crowded races for the West Side council seat in 2011 and 1999, which were won by Taliaferro's predecessors: Graham and Isaac Carothers.
In line with Johnson's work at the Drug Free West Side, he previously said he'd speak out about the community's fentanyl crisis and call for more resources for local nonprofits addressing addiction and mental health.
The Police Department is "overworked" and needs increased funding, Johnson previously said. Schools on the West Side also need more equitable tech supplies, Johnson previously said.
"This community deserves better," Johnson previously said. "I never left. I'll always be a resident and your neighbor. If it was good enough for my mother to raise us here, it's good enough to raise my children here, too."
Subscribe to Block Club Chicago, an independent, 501(c)(3), journalist-run newsroom. Every dime we make funds reporting from Chicago's neighborhoods.
Click here to support Block Club with a tax-deductible donation. 
Thanks for subscribing to Block Club Chicago, an independent, 501(c)(3), journalist-run newsroom. Every dime we make funds reporting from Chicago's neighborhoods. Click here to support Block Club with a tax-deductible donation.
Listen to "The Ballot: A Block Club Chicago Podcast":