WEST LOOP — A West Loop group and the alderman are at odds over a proposed high-rise, with some group members trying to stop the project from moving through City Council until the new alderperson takes office.
Neighbors of West Loop wants Ald. Byron Sigcho-Lopez (25th) to halt further action on a proposed 28-story residential tower at 1016 W. Jackson Blvd. The building sits in Sigcho-Lopez's ward but will be in Alderman-elect Bill Conway's 34th Ward when he is sworn in in May.
The Chicago Plan Commission signed off on the project in February, sending it to the City Council zoning committee and full council for final approval.
West Loop neighbors said the conflict arose after they misinterpreted an announcement from Sigcho-Lopez's office in late December about a different project down the street.
With that project, neighbors blasted developers who sought to build house music venue at 1025 W. Jackson Blvd., saying the project was too noisy for the block. Amid the pushback, Sigcho-Lopez's office released a statement Dec. 29 saying officials would not entertain "new legislative actions" until there was a "presumptive winner for the 34th Ward."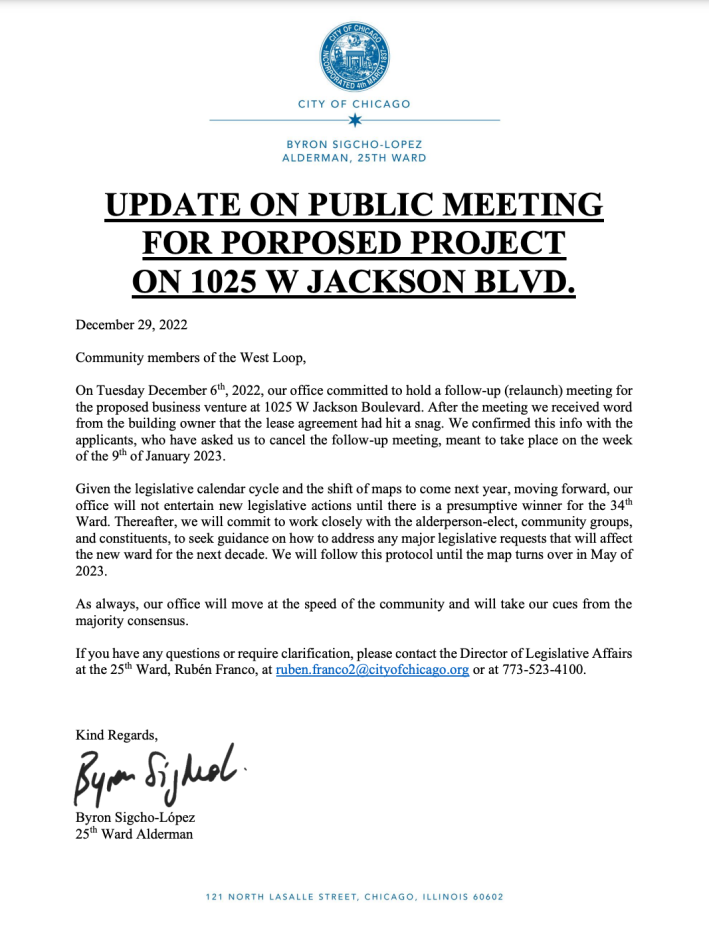 Given the timing, Neighbors of West Loop assumed the proposal for 1016 W. Jackson Blvd. would also be stalled, said group President Matt Letourneau.
But members of the group were surprised to learn the development cleared the Plan Commission and was headed to City Council.
"There was a statement regarding no new legislation. … [We] took that to mean no further zoning changes related to any development," Letourneau said.
But Sigcho-Lopez said the group is "very aware" of his office's community review process, which has been in place for four years.
Developers from BKV Group presented their plans on the high-rise to Sigcho-Lopez's zoning advisory board Sept. 6.
They then met with the West Central Association, the West Loop's Chamber of Commerce and Neighbors of West Loop and did "multiple neighborhood meetings and community follow-up" through November, according to a project timeline presented to the Plan Commission.
Developers presented an updated plan to virtual attendees Dec. 16.
"I'm not sure where that confusion is coming from. … This is something that went already to the Zoning Advisory Board … has gone through the community process … has gone even to the planning commission. So, this is pretty far along," Sigcho-Lopez said. "[The statement] was very clear; it was for any new proposals. They knew all along. This was pending … is under review; unfortunately, didn't go their way. But that is how the process works."
Neighborhood group members insist that is not case and have doubled down on resistance to the project by submitting a letter of opposition to Sigcho-Lopez.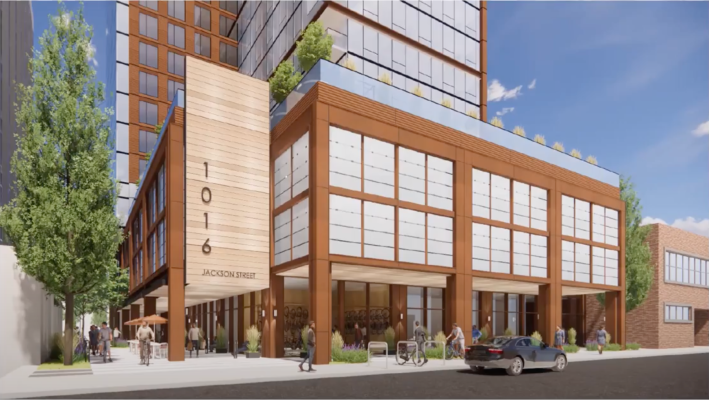 If approved, the 295-foot-tall building would house 370 apartments, 74 of them affordable, with 125 car and 350 bike parking spots. The apartment building would replace a vacant building on the same block as Skinner West Elementary School.
The opposition letter from Neighbors of West Loop says members want the following to be reconsidered:
Include a dog run of at least 2,000 square feet to minimize demand on nearby Bartelme Park.
Establish and contribute to an ongoing fund to remediate overuse of Bartelme Park.
Contribute monetary support to efforts in the community, e.g., Greektown, to provide enhanced security for West Loop residents and business patrons.
Link the building's security cameras to the city's Private Sector Camera Initiative.
Attend bi-monthly police community meetings to demonstrate a commitment to public safety.
A petition with more than 300 signatures and letters of opposition from a local condo association, four residents and the president of the Skinner Park Advisory Council also were sent to Sigcho-Lopez's office.
Neighbors' concerns range from the shadow the building will cast on Skinner West's grounds to the strain the building's residents would place on local parks.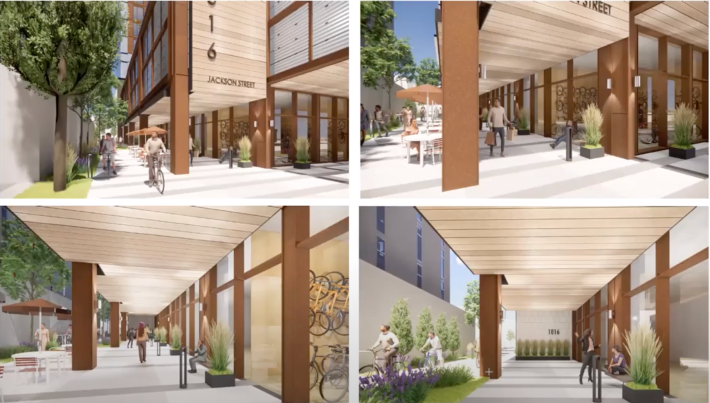 Jamie Brown, a member of the 25th Ward Zoning Advisory board, said neighbors have had chances to weigh in on the proposed development. Brown lives in the West Loop gate and represents parts of the West Loop and South Loop on the board.
"This is not a new project. … There have been multiple opportunities since August of 2022 for the community to opine. And they did, and we took many, many of their concerns into consideration," Brown said.
One neighbor who submitted an opposition letter criticized Armando Chacon, a member of the ward's Zoning Advisory Board, saying the board had only approved the project based on Chacon's "singular opinion."
Chacon denied that, saying there was a "misunderstanding about whether this project would be deferred," though it was never his understanding that it would be stalled for the new alderman
When the project was introduced, it was taller, had less parking and featured no on-site affordable housing. After several rounds of feedback from the board and the community, the developer made the building shorter and added affordable units and additional parking, among other changes, Brown said.
Conway, the alderman-elect, said he is aware of the situation and understood "the planning commission approved it in February prior to the election."
"As alderman, I look forward to working with the community and getting feedback on future projects," Conway said in a statement.
With little time to spare, Letourneau is still hoping the for a pause on the building's approval.
"I will say this is somewhat out of character. … We've had a good relationship with the alderman through his tenure," Letourneau said.
Listen to "It's All Good: A Block Club Chicago Podcast":