ENGLEWOOD — A gallery dedicated to uplifting Black and Brown artists will soon open in Englewood, giving local creatives another space to sell their work and hone their craft on the South Side. 
Howard Bailey, a business owner and gallery curator, hopes to open Cultural Artifacts by spring 2024, he said. The space at 6043-45 S. Halsted St. will double as a community arts center and a live-in workspace, Bailey said.
On the first level, Englewood neighbors can browse and buy literature, music and art pieces created by local artists. Resident creators who need resources, like printing services, can also use the first-floor space, Bailey said.
On the second and third floors, six to eight live-in work apartments will give creators an affordable place to stay "so they can have time to produce art," Bailey said. 
Cultural Artifacts has been nearly four years in the making, Bailey said. But Englewood, a neighborhood ripe with talent, is "long due" for a venue that gives artists a place to see their work shine, Bailey said.
"It's cool to go to art galleries somewhere else, but why do people have to travel outside their communities to see artists that look like them and live amongst them?" Bailey said. "So many other people have spaces and see the value of our culture, and we miss out on it. What better place for people to see the value of it than in their community?" 
Bailey moved from Wicker Park to Englewood nearly two decades ago after he was priced out of the neighborhood, he said. 
During his time on the Northwest Side, the community was "exploding with art and artists," he said. When he landed in Englewood, the "neighborhood was devoid of art," he said. 
"It made me realize how much, at the time, we didn't get a chance to express ourselves or see expressions of ourselves in our community," Bailey said. "I watched as the art culture continued to expand in Bridgeport and Pilsen, and I wondered why Englewood couldn't have something like that." 
Bailey opened Dream Cafe and Grille in 2015 at 748 W. 61st St. — about a two-minute walk from his soon-to-be gallery. He had Tyrue "Slang" Jones, one of the city's first graffiti artists, paint a piece next to the restaurant.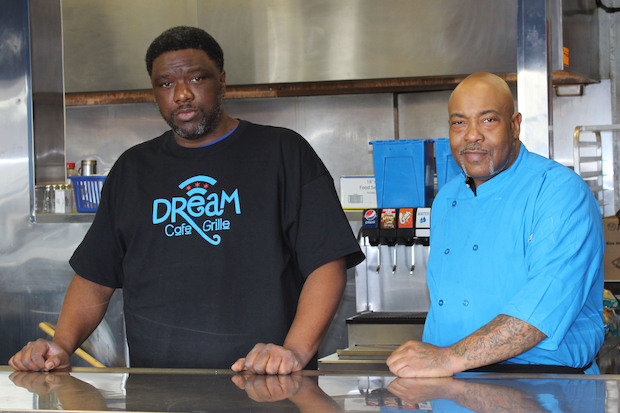 The response from people passing by and kids in the neighborhood was "unbelievable," Bailey said. 
"One guy said he sat there for an hour looking at it, and he felt like he was in church because it was so beautiful and motivating," Bailey said. "Watching people's different responses to art, especially art that looked like them and their neighborhood, was inspiring." 
Dream Cafe closed in June 2016, but the community's reaction to Slang's piece never left Bailey, he said. Over the years, and especially during the pandemic, he watched as a "flurry of murals" created by local artists like those in the Englewood Arts Collective began to add color to the neighborhood's streets.
"After spending so many years trying to escape Englewood and get back to Wicker Park or Humboldt Park, I realized God had different plans for me," Bailey said. "It didn't make any sense for me to leave Englewood. The more it made sense for me not to leave, the more I wanted to make this community like any other artistic community I've been a part of for the last 30 or 40 years."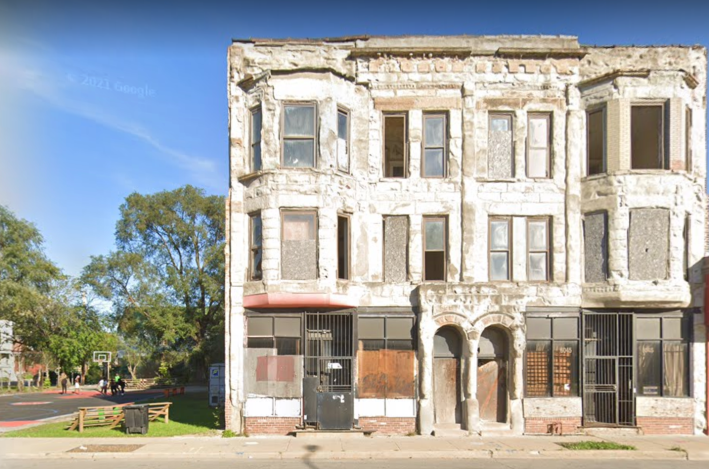 Bailey doesn't have any artistic skills, he said. He can't "draw stick figures, dance or sing," he said. His "biggest skill" is "connecting the dots" between the people that can.
"It's always been the artist that has motivated me to do things," Bailey said. "Whether it be music, literature or visual arts, I want to give artists a home — a place to go and escape." 
Cultural Artifacts will showcase South Side artists who already produce work and will "be a vehicle to help artists who want to produce work but lack resources," Bailey said.  Any artist of color can find a home at the gallery, "but I'm focusing on the ones around me first," Bailey said. 
Total costs to build out the space will be about $600,000, Bailey said. He already owns the building that will house the gallery, but he's "getting all of my ducks in a row to take advantage of city funding," Bailey said. 
When the gallery opens next spring, it will be a "hub for Black and Brown creatives" who already have or need to get their foot in the door, Bailey said. 
Bailey hopes his efforts inspire others to continue to do work in Englewood. 
"I want the little kids growing up now to see people that look like them doing business around them, so it's not such a foreign concept to them when they get older," Bailey said. "Historically, a career in the arts hasn't been nurtured in our community because no one saw how you could pay bills off of it. But art goes down many paths. Art encompasses everything in our lives. We just don't realize it." 
Listen to "It's All Good: A Block Club Chicago Podcast":