NORTHALSTED — Modesto Tico Valle, longtime CEO of the Center on Halsted, is stepping down from the role after 15 years in charge of the Midwest's largest LGBTQ community hub.
The Center on Halsted, 3656 N. Halsted St., announced Valle's departure Friday in a letter from board Chair Victor Ravago.
Valle has been on leave since November, which turned into a "period of reflection for the board and Tico," Ravago said. They came to a mutual understanding that it was time for Valle to pass the torch to a new generation of leaders. Valle stepped down from the role March 1.
"Tico touched so many and impacted so much of what the Center is today, and it is hard to imagine what the Center will look like without him here," Ravago said. "However, there inevitably comes a time in which change is necessary to ensure that the next generation of leaders are prepared to take on the evolving challenges of today and tomorrow."
Chief Program Officer Editha Paras and Chief Development Officer Brad Snyder will continue serving as interim co-CEOs, Ravago said. He did not mention a search process for a permanent CEO.
In a letter sent to Center on Halsted community members later Friday, Valle said he and the board have been planning for the Center's next generation of leadership since 2021.
"Together we have been working with staff leadership and the Board to sharpen staff core competencies, strengthen our programming and to commit to development of DE&I leadership to establish the foundation for a strong and vibrant future," Valle said.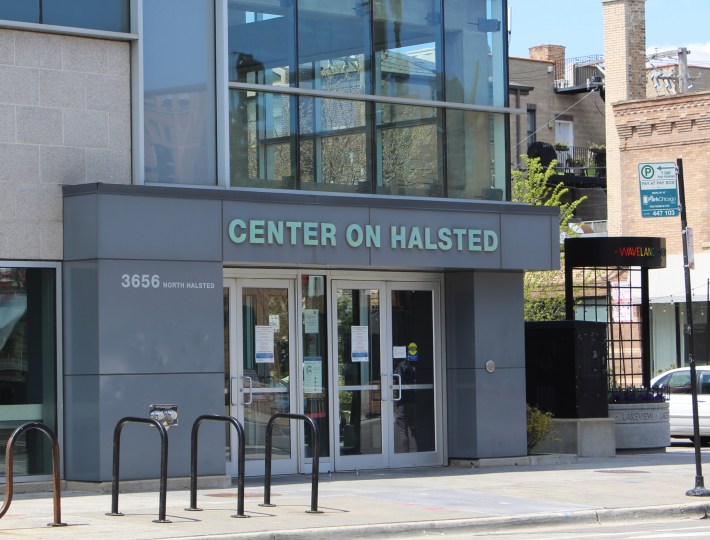 Valle was named CEO in 2007, when he oversaw the opening of the organization's 175,000-square-foot community center, according to the center's website. Since then, the nonprofit has grown to have an annual budget of more than $7 million.
During Valle's tenure, the center has offered programs and services ranging from volleyball, cooking classes and yoga to HIV testing, group therapy and job training, according to the Center on Halsted.
Valle also helped establish the Town Hall Apartments, an affordable and LGBTQ-friendly senior living facility, and the nation's first LGBTQ clinical psychology internship with Northwestern University, according to the website.
"The mission of the Center, to build community, is one that I believe we have honored and lived," Valle said in his letter.
Valle listed some of his proudest accomplishments as CEO, which include responding to the HIV/AIDS pandemic that decimated the LGBTQ community; surviving the 2008 economic depression and the years-long state budget shutdown; partnering with University of Illinois Chicago to create a low-barrier PrEP clinic; and partnering with AIDS Foundation Chicago and the Chicago Department of Public Health to launch an HIV Resource HUB.
Valle leaves the center financially sound and debt free, he said.
"I am humbled and pleased by the accomplishments during my tenure, but most importantly, I am proud of how the staff and I have been flexible, hardworking and passionate about serving our communities," Valle said. "It has not always been easy, but it has always been incredibly rewarding."
Valle also has occasionally clashed with the Center's staff and community members, including in 2015 when a group of former employees wrote to the board saying he'd fostered a "toxic" environment with a "culture of distrust and suspicion among staff," according to a Windy City Times report.
He was also criticized in 2019 for employing a security firm owned by a police officer accused of attacking a Black person, but Valle hired a new firm that same year.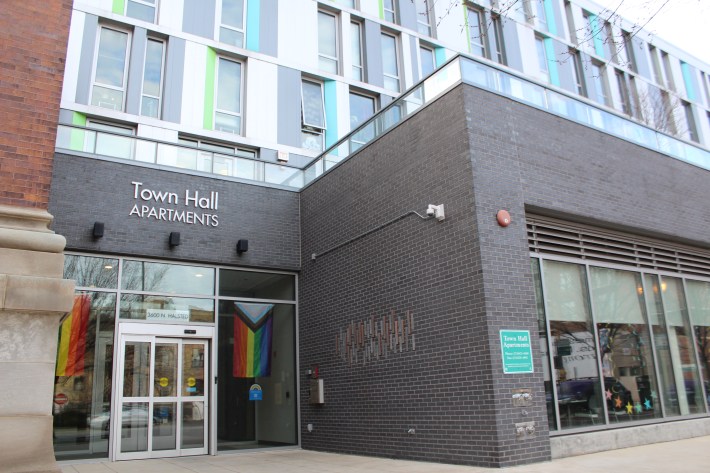 Valle, who grew up in Chicago, established himself as a leader in the city's LGBTQ community before joining the Center on Halsted by founding the Chicago Chapter of the NAMES Project, which brought the AIDS Memorial Quilt to Navy Pier in 1990, according to the Chicago LGBT Hall of Fame.
Valle's also volunteered for other HIV and AIDS groups; served as volunteer services director for Open Hand Chicago, the city's first in-home meals program for people living with AIDS; and served on the board for Horizon Community Services, according to the Chicago LGBT Hall of Fame.
Valle is also vice president of the Park District's Board of Commissioners.
Ravago said Valle leaves the Center on Halsted in a "position of strength."
"I know Tico will share his reflections on his tenure with you all soon," Ravago said. "I look forward to a bright future ahead for the Center on Halsted, shaped through community input and a shared belief in continuing to work together to meet whatever challenges the future holds."
Listen to "It's All Good: A Block Club Chicago Podcast":