LOGAN SQUARE — Popular summer destination Black Dog Gelato is down to just one location as its owner has closed its Logan Square and Fulton Market outposts, citing financial difficulties amid the pandemic.
Black Dog Gelato shops at 2662 N. Sawyer Ave. and at 1012 W. Lake St. won't reopen for the summer season, owner Jessica Oloroso said.
Oloroso said she made the "difficult decision" to close the two locations to focus on the original shop at 859 N. Damen Ave., a Ukrainian Village staple since 2010.
Oloroso is a former pastry chef who launched Black Dog Gelato after a successful turn at the Logan Square Farmers Market. The gelato shop is known for serving inventive flavors such as pumpkin cheesecake Nutella and Italian custard.
Like many small businesses, Black Dog Gelato took a major hit from the pandemic, Oloroso said.
Business plummeted at the Logan Square and Fulton Market locations, and neither shop was able to bounce back, Oloroso said. The Logan Square shop opened in the formerly Heavenly Gelato spot in 2020, while the Fulton Market outpost debuted in 2019.
"I don't have it in me anymore — and part of that is from COVID, too — I don't have it in me to fix the problems that need to get fixed," Oloroso said.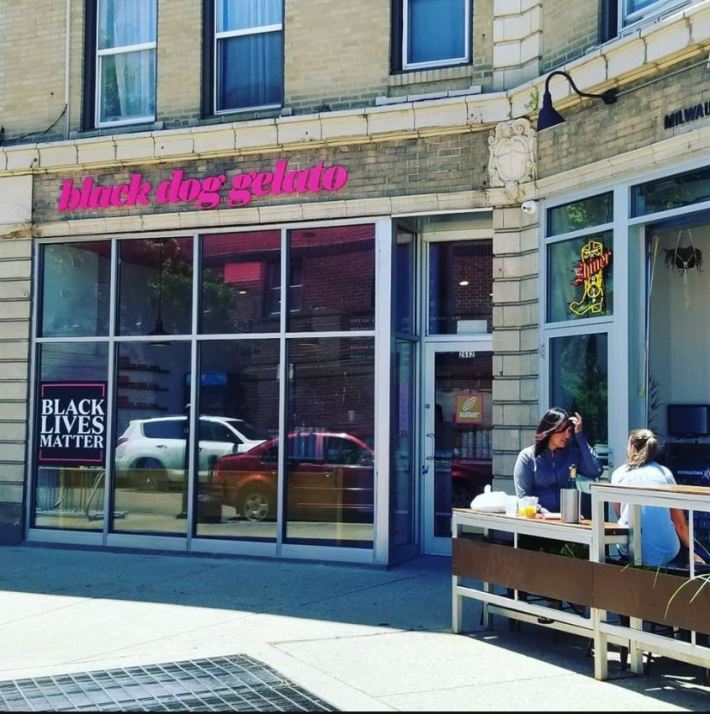 Oloroso said closing the Logan Square shop was especially hard because she started her business at the Logan Square Farmers Market and eyed the Sawyer Avenue storefront for years before taking it over. Neighbors have been extremely supportive of both locations despite the pandemic, she said.
Facing mounting financial pressure, Oloroso struck a deal with her landlord to allow her sister-in-law, an owner of hair salon Penny Lane next door, to take over her Logan Square lease for an expansion, she said.
"That helped make the decision easier because it's staying in the family," she said.
As for Fulton Market, Oloroso gave up her lease after struggling to make rent and compete with all of the national brands moving into the hot neighborhood, she said.
"Lake Street just came down to numbers. It just became extremely clear that this wasn't a working model," she said.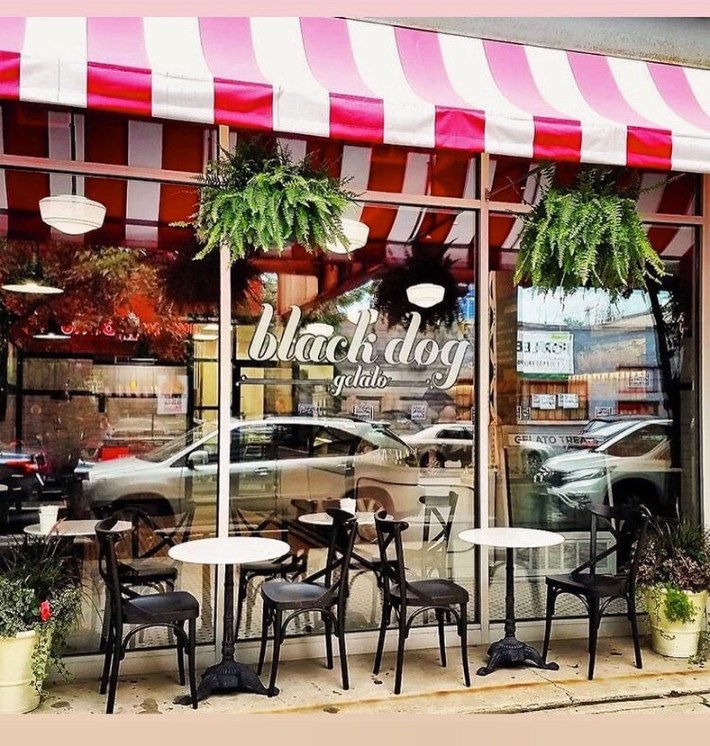 With the two shops closed, Oloroso is turning all of her attention to the Ukrainian Village shop, which is open noon-6 p.m. weekends. Summer hours start in May.
Oloroso recently started offering cookies at the Ukrainian Village location, and she plans to roll out rotating menu items to keep the shop fresh, she said.
"Damen [Avenue] is tried and true, and they put up the numbers we have to come to expect," she said.
While there's a slim chance Oloroso could someday return to Logan Square, she said right now downsizing is the only way to "keep the brand alive."
"Never say never, but where I am right now, this is the best I can do," she said of possibly returning to Logan Square down the road. "I don't know where I'll be in a couple of years, but right now I need a reset."
Listen to "It's All Good: A Block Club Chicago Podcast":