OLD TOWN — An Old Town artist is selling his artwork, as well as furniture, decor and books he and his wife collected for decades, at an estate sale this weekend.
Norman Baugher is moving after his wife, local historian Shirley Baugher, died in December. To prepare, he is selling off about 100 of his own paintings, as well as a large sample of the couple's eclectic collection.
The estate sale is 10 a.m.-3 p.m. Friday-Saturday, and it will be held again March 24-25. Those interested in attending will need to go to Baugher's Old Town home, 1710 N. Crilly Court, the day of the sale to sign up for a time slot for the estate sale, said Sophia C. du Brul, of Sophia's Estate Sales, who's managing the sale. 
Shoppers at the sale will get a close-up look at the Baughers' mix of traditional items, Asian antiques and decor, mid-century modern furniture, folk art and books.
Norma Baugher is a well-known local artist. Shirley Baugher was a Cordon Bleu-trained chef and prolific author, du Brul said. She was also a historian who worked for Chicago Public Schools from 1980 to 1999 and was an administrator of the Old Town Triangle Association. The two have been "fixtures of [the Old Town] neighborhood," du Brul said.
"Aside from being a fabulous cook and a great entertainer and having great taste, [Shirley Baugher] really was the historian of Old Town," du Brul said. "She wrote 'The Secret History of Old Town,' the Old Town cookbook. She wrote another book about Old Town houses. She was really active with the Old Town Triangle Association."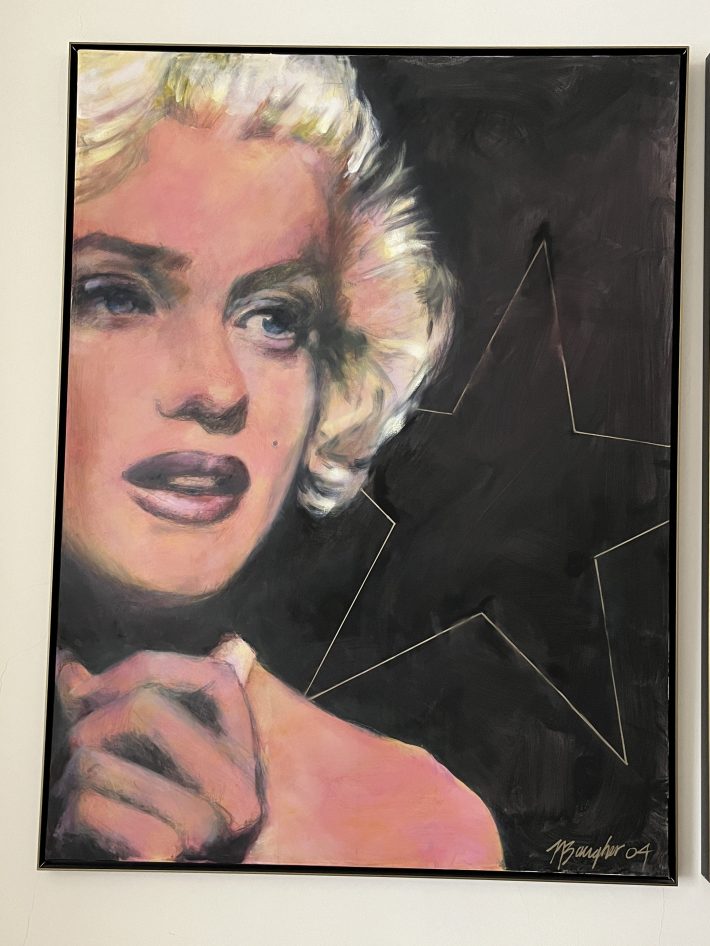 Baugher is letting go of more than 2,000 cookbooks collected by his wife, du Brul said.
The artist is also selling a mid-century rosewood buffet built by furniture designer Ole Wanscher for AJ Iversen, a Memphis chair by designer Gerrit Reitveld for Cassina, Chinese pottery and porcelain and Mexican folk art by Manuel Jimenez Ramirez, according to a news release.
"So far, everyone who's bought things absolutely loves the things that they've purchased," du Brul said. "So this stuff is going back out into the universe, and it's making other people happy. And that's all you got to think about."
Interested shoppers can go online for a look at some of the items that will be for sale this weekend.
The sale is being held because the Baughers' home has been sold, and Norman Baugher is looking to clear out as much of their belongings as he can, du Bol said. 
The Victorian-era rowhouse was the home of early gay rights activist Henry Gerber, who founded the Society of Human Rights, the first gay rights organization in the United States, according to the National Park Service.
The home is a National Historic Landmark and Chicago Landmark, du Brul said. 
Norman Baugher still plans to live in Old Town, which he's called home for more than 40 years, according to the news release.
Listen to "It's All Good: A Block Club Chicago Podcast":