LOGAN SQUARE — The beloved Project Logan graffiti wall has been reduced to piles of rubble.
Demolition crews this week leveled buildings at 2934 W. Medill St. to make way for a 56-unit apartment building, wiping out Project Logan, a popular public art display next to the Blue Line tracks.
Longtime graffiti artists BboyB ABC and Flash ABC launched Project Logan more than a decade ago. A rotating crew of emerging and established artists maintained it over the years, making the wall a destination for colorful graffiti art.
RELATED: Project Logan Apartment Plan Gets Alderman's Support, Over The Objection Of Some Neighbors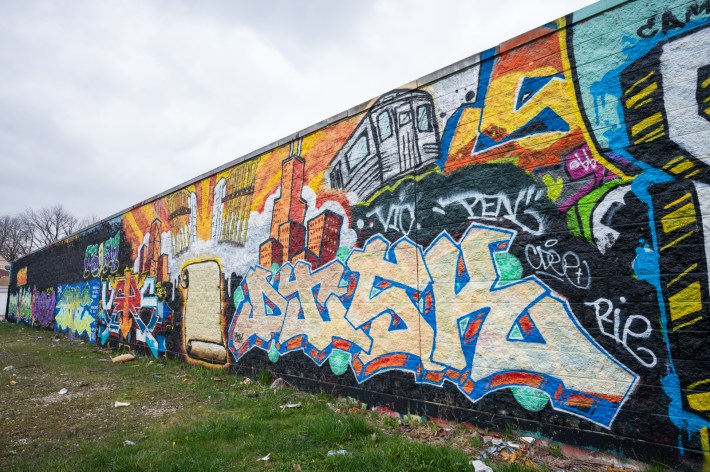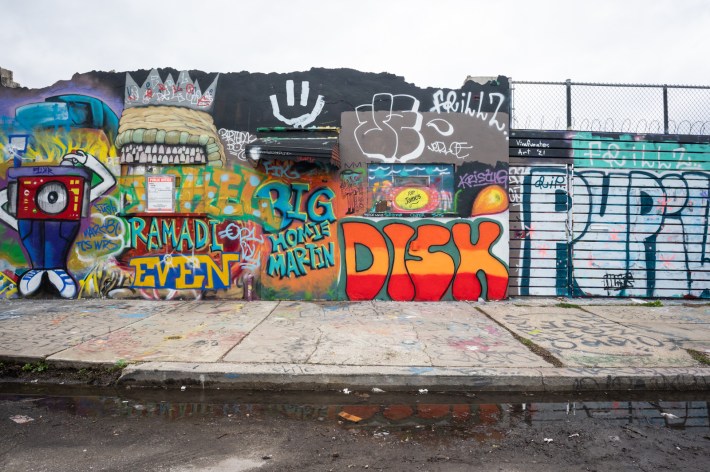 Developer Stanislaw Pluta, of Wilmot Properties, set out to redevelop the site a few years ago, sparking worry among artists and neighbors who feared the project would mean the end of Project Logan. But the graffiti wall will live on thanks to a formal agreement between Pluta and Ald. Daniel La Spata (1st).
Once built, the east- and north-facing walls of the five-story apartment building will belong to the Project Logan crew, according to La Spata's office.
"I consider it a win because most developers would probably not even work with that or listen to that," Project Logan co-founder BboyB said last year.
The new graffiti wall is one reason La Spata threw his support behind the project last year. The alderman also persuaded Pluta to include two-bedroom apartments for families and more affordable housing to reduce displacement of longtime residents in gentrifying Logan Square.
Of the 56 total apartments, 20 percent will be reserved as affordable housing.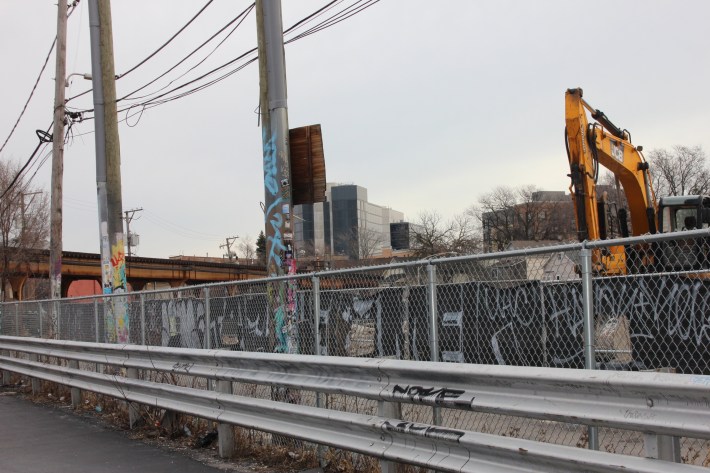 RELATED: Logan Square Apartments Could Wipe Out Beloved Graffiti Wall: 'They Came For The Culture … Now That They're Here, They Don't Want It'
On Monday, the once-vibrant Project Logan buildings had been torn down and replaced with construction equipment and fencing.
It's unclear when construction will be completed. Pluta didn't respond to messages seeking comment.
The Medill Street project is the first relatively large Logan Square development to receive zoning approval from La Spata, who was elected in 2019 and is battling to hold onto his seat.
La Spata's predecessor, former 1st Ward Ald. Proco "Joe" Moreno, approved several large apartment projects near the California Blue Line station.
Listen to "It's All Good: A Block Club Chicago Podcast":