EDGEWATER — Tucked behind a barbecue restaurant and across the street from Loyola's campus sits the neighborhood's newest nightlife spot, one that offers customers a blast from the past.
Meet & Whiskey, a Prohibition-themed speakeasy and entertainment venue, opened Thursday in the rear of the restaurant Porkchop, 6341 N. Broadway.
The bar is accessible from the alley east of Broadway and south of Devon Avenue. It is marked by a red light, which is lit up when the bar is open. The front door is metal with a slide that opens at eye level so management can cheekily ask for a password.
Passwords will be shared on Meet & Whiskey's Instagram, though they won't strictly be required for entrance, owner Jovanis Bouargoub said.
Inside, Meet & Whiskey is a decked out in Jazz-age decor. Leather couches and booths provide seating, while whiskey barrels form tables for guests who are standing. Ornate wall paper and vintage light fixtures further the establishment's retro vibe.
The centerpiece is a stage backed by red velvet curtains, which will host multiple kinds of music and entertainment acts, Bouargoub said.
"That's the idea: A real speakeasy," he said. "They needed something like this in Edgewater. We're very impressed with how it turned out."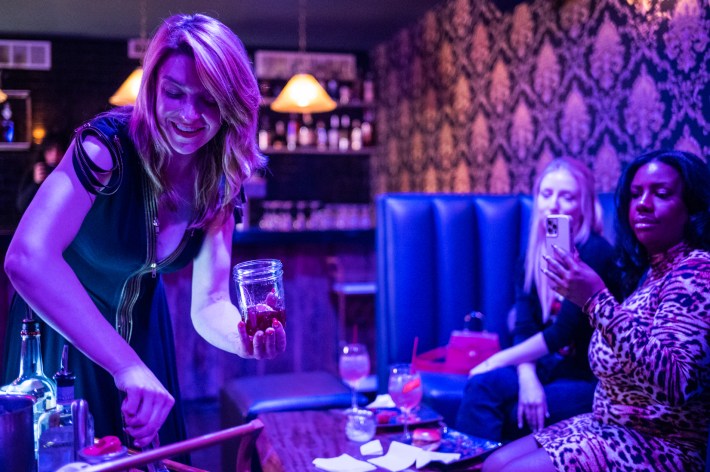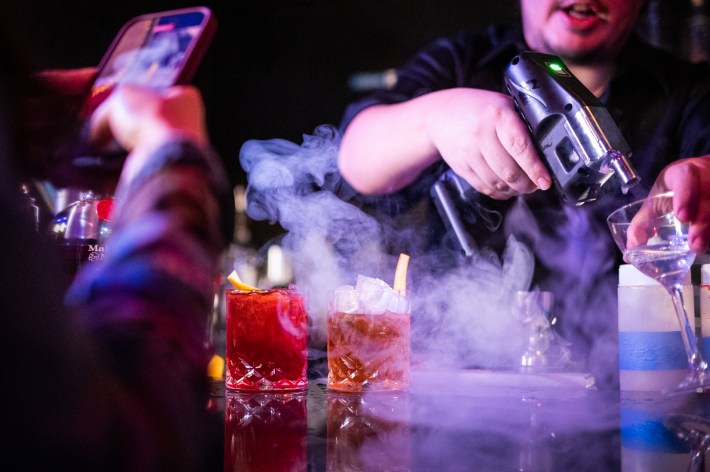 Meet & Whiskey is a sister business to Porkchop, the barbecue spot that expanded to Edgewater late last year. It's the third location for Porkchop, which is owned by Bouargoub and has come to be known for live entertainment, including burlesque and drag.
Porkchop took over the former home of legendary college dive Hamilton's, which closed in 2012 after 80 years in business. Hamilton's was succeeded by 63 Bar, which closed in 2018. The space sat vacant until Porkchop moved in.
In opening in the space, Bouargoub said he wanted to live up to the storefront's history as a lively bar. He also wanted to open a dedicated entertainment venue after bringing such acts to his restaurants. Bouargoub also opened the now-closed The Hyde speakeasy in Hyde Park.
The name "Meet & Whiskey" plays off Porkchop's menu, which features plenty of barbecued meats.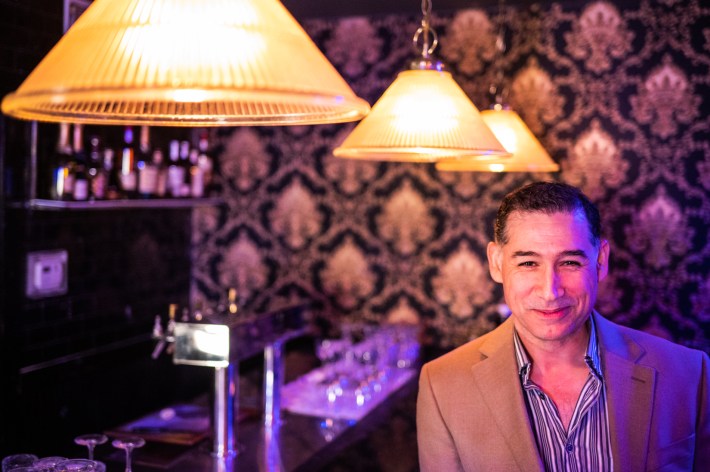 A wall was built at the back of Porkchop to separate the restaurant from the speakeasy.
The bar specializes in whiskey and features a cocktail menu inspired by Prohibition-era drinks, including non-alcoholic options. March's special drink is named for Bessie Coleman and made with cranberry and pomegranate, with proceeds going to the Chicago Foundation of Women in honor of Women's History Month.
There is also a small-plates menu that will rotate seasonally, Bouargoub said.
Meet & Whiskey will also feature live entertainment, with a focus on jazz, burlesque and cabaret. There will also be DJs, and some live entertainment events will require customers to buy a ticket, the owner said.
While Porkchop caters to Loyola students and their visiting families, Meet & Whiskey is envisioned as a neighborhood spot and Far North Side nightlife destination, Bouargoub said.
"I think it's going to be very good for the community," he said.
Meet & Whiskey is open 7 p.m. to 2 a.m. Thursday through Saturday.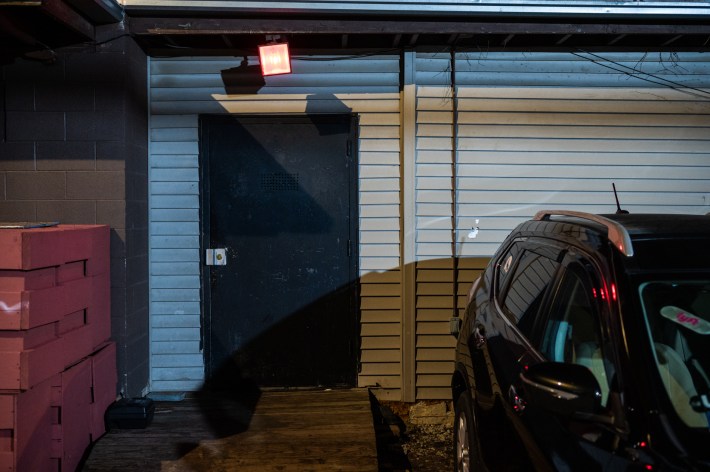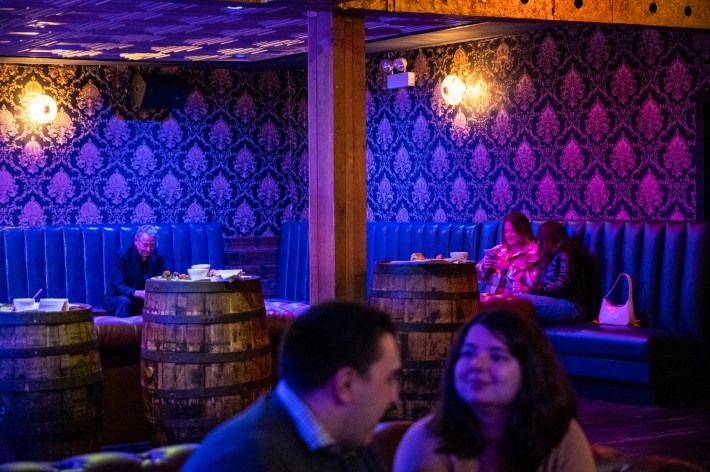 Listen to "It's All Good: A Block Club Chicago Podcast":