CHICAGO — A public memorial and dance party honoring well-known DJ Dave Roberts, who died earlier this month, is set for this weekend.
The Metro, 3730 N. Clark St., is hosting "Last Night on Planet Earth," a memorial for Roberts 7-11 p.m. Saturday, in partnership with Roberts' family and friends.
The event will be a night-long celebration of Roberts and the music he loved. Chicago club DJs Greg Haus, Jeff Moyer and Suzanne Shelton will play pre-recorded sets that pay homage to Roberts, according to a news release.
The event is for people 21 and over. Admission is free.
RELATED: Chicago Mourns Legendary Late Bar DJ Dave Roberts: 'He Kept People Dancing For Four Decades'
Roberts was a force in Chicago's underground nightlife scene for four decades, spinning at punk clubs around town before bringing his now-famous New Wave club night "Planet Earth" to Late Bar, an Avondale bar he opened with his partner and longtime collaborator Kristine Hengl.
He was known for his "encyclopedic knowledge" of music, which he used to put on vibrant dance parties that stretched into the night.
"Anyone can do an '80s night, but they [can't] create the mood like Dave did," said former Medusa VJ and friend Leeroy Fields.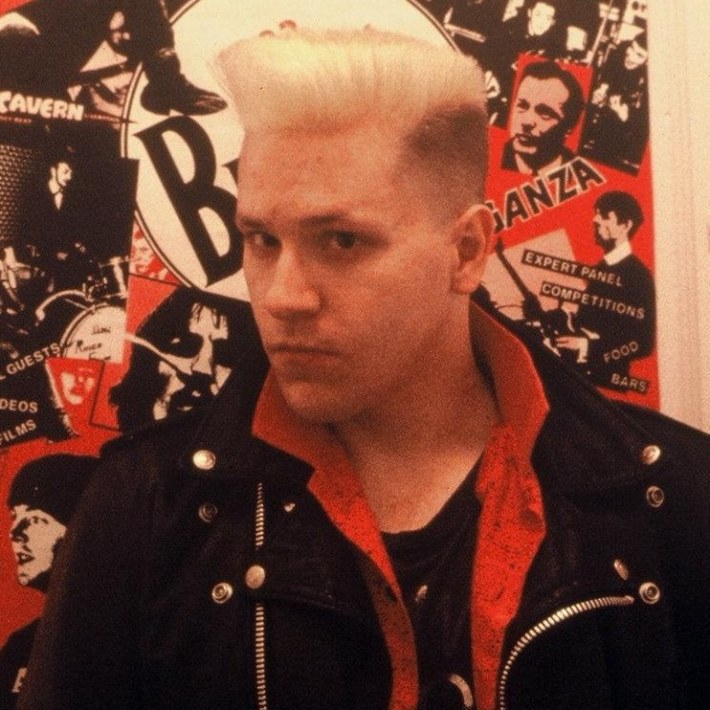 Family, friends and Chicago's broader nightlife community are in mourning after Roberts died Feb. 6 from a bacterial infection that spread to his spine and heart. He was 64.
Late Bar is retiring "Planet Earth" nights out of respect for Roberts and his legacy.
The memorial is a chance to "come together to celebrate [Roberts], his work, and his community," Hengl said in the release.
Some proceeds from the event will benefit local food pantry Nourishing Hope, an organization that provides free food, mental wellness counseling and other social services to Chicagoans need, according to the release.
"He made a space for people who didn't have anywhere else to go — all the underground oddballs, and he was so proud of that," Hengl said in the release. "Dave's passing is a reminder of how many talented people make this city special."
Listen to "It's All Good: A Block Club Chicago Podcast":