LINCOLN SQUARE — Ald. Andre Vasquez easily retained his seat as 40th Ward alderman, blowing past two challengers with more than three quarters of the vote.
With all precincts reporting Tuesday night, Vasquez held 76 percent of the vote to challengers Christian Blume's 15 percent and Jane Lucius' 7 percent. 
The ward covers parts of Lincoln Square, Andersonville, Ravenswood, Edgewater, Rogers Park, Budlong Woods, North Park and Ravenswood Manor. 
Vasquez won a runoff in 2019 to succeed longtime former Ald. Pat O'Connor, who'd represented the ward for 36 years. 
Previously he was was a community organizer who also worked as a marketing account manager with AT&T 
In the '90s, Vasquez was also known by the stage name Optimus Prime and was a member of underground Hip Hop collective the Molemen, the face of underground Hip Hop in Chicago at the time, according to the Reader.
Vasquez previously told Block Club his first term experience was a "crash course" in City Council government that was complicated by the start of the COVID-19 pandemic.
During this freshman term, Vasquez supported the creation of a civilian-led police oversight commission, advocated for the 40th Ward to be part of the Accessory Dwelling Unit pilot program and lobbied to double the Affordable Requirements Ordinance,
He's also pushed for the creation of the Ainslie Arts Plaza, improvements to Lincoln Avenue's north commercial corridor that include the creation of the Lincoln Avenue North Arts district, bringing more art to the ward and improving pedestrian and bicyclist safety.
Vasquez also opposed a controversial plan to bring an Amazon Fresh grocery store to a Fifth Third Bank at a prime Lincoln Square intersection. When the developer initially refused to publicly disclose which grocer was eyeing the location, Vasquez threatened to downzone the property and force the developer to participate in the ward's community zoning process.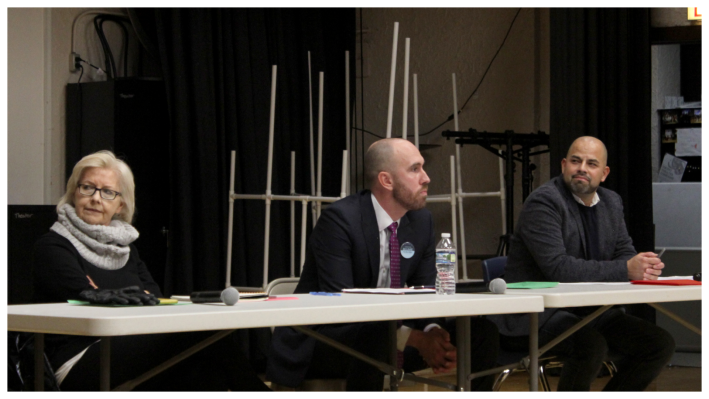 Blume is an attorney who lives in Lincoln Square with his wife and their three young children. 
Before entering private practice, Blume was a city attorney prosecuting building code violations, addressing nuisance properties and holding absentee landlords accountable on the Far South Side. 
He also previously launched Blume Brothers Pedicab with his brother in 2008 and offered pro bono services like mortgage foreclosure defense through Chicago Volunteer Legal Services and worked with the Chicago Bar Association's Wills for Heroes program.
Blume said he'd would push for recruitment efforts to fill police vacancies, if elected. He wanted officers to walk their beats to get to know neighbors instead of patrolling neighborhoods from their cars and was critical of changes in city rules around how police can chase suspects in their patrol cars.
The alderman has defended the change and said the the vehicle pursuit policy was changed in 2020 after the city was repeatedly sued over innocent people bring hurt or killed during high-speed police chases. 
Vasquez has also said the department is stretched thin because officers have to address issues outside their core responsibilities of investigating crimes, apprehending people and responding to emergencies 
He's also been critical of a lack of regular days off, which also forced a policy change last year, leading to officers experiencing  growing mental health strains.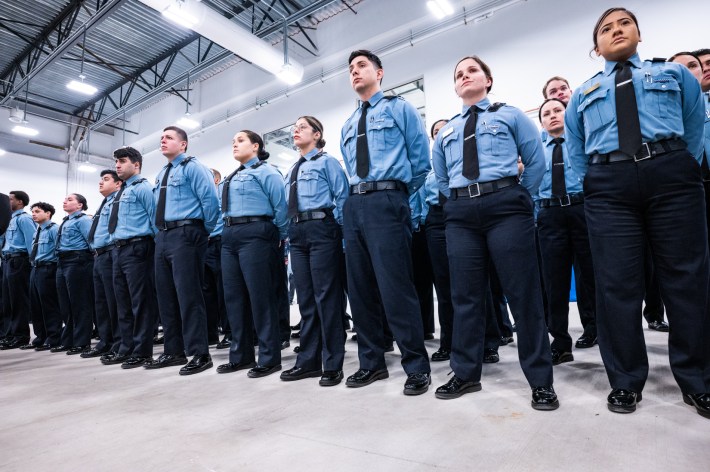 Vasquez has advocated for violence interruptors to help address the root causes of violent crime. Federal funding during the pandemic helped the city offer more youth employment, mental health and homelessness prevention services which are other ways to help improve public safety and reduce the burden on police.
As for affordable housing, he touted getting the 40th Ward included in the accessory dwelling unit pilot program during his first term as a win for increasing housing and improving affordability. 
Vasquez said he'd push for more affordable housing in the ward as a way to disburse the tax burden among more people and pursue new taxes on corporations to help further offset the tax burden on neighbors.
Subscribe to Block Club Chicago, an independent, 501(c)(3), journalist-run newsroom. Every dime we make funds reporting from Chicago's neighborhoods.
Click here to support Block Club with a tax-deductible donation. 
Thanks for subscribing to Block Club Chicago, an independent, 501(c)(3), journalist-run newsroom. Every dime we make funds reporting from Chicago's neighborhoods. Click here to support Block Club with a tax-deductible donation.
Listen to "The Ballot: A Block Club Chicago Podcast":