LAKEVIEW — Itoko, a Japanese restaurant from Boka Restaurant Group and chef Gene Kato of Momotaro in the West Loop, opens this week in the former Southport Lanes building.
Itoko, 3325 N. Southport Ave., opens Wednesday. It's the second of three restaurants replacing the old bowling alley and restaurant, which closed during the pandemic.
GG's Chicken Shop, from Boka executive chef Lee Wolen, opens Tuesday. Chef Stephanie Izard's Little Goat Diner also is coming to the building, relocating from West Loop.
"I am excited to bring Momotaro's energy and focus on ingredients and tradition to a new neighborhood while making Itoko a special place all on its own," Kato said.
Before Momotaro, Kato owned Sumi Robata, a popular restaurant focused on the traditional takumi experience of grilling on a robata using sumi, a Japanese white charcoal.
Kato grew up in a Japanese household in Charlotte, North Carolina, where he learned to cook popular dishes in his heritage and culture, according to Boka.
Itoko — the Japanese word for "cousin" — will feature sushi rolls with high-quality fish, according to Boka. Itoko will have classics like nigiri, sashimi and maki, as well as temaki hand rolls served on crispy seaweed with warm rice.
The restaurant will have a large robata — the original robata grill from Kato's time working at Sumi — for grilling skewers of negima chicken thigh, shiitake mushrooms, salmon teriyaki or beef tsukune sliders. It will also be used for chicken teriyaki and a whole branzino in a shiso and shichimi crust.
Kato also puts a unique take on Japanese favorites like ramen with a chicken broth with spicy pork, wagyu beef chahan, chirashi don with Kaluga caviar, foie gras and pork gyoza, and crispy fried chicken wings, according to Boka.
To cater to nearby families, Kato created three healthy bento box kids meals, which have sushi, katsu or yakitori don, according to Boka.
In an Q&A shared on Itoko's Instagram, Kato said he was "nervous" about creating a menu too similar to Momotaro's.
"But once we considered the demographics, location and everybody involved, we really created something special for Itoko," Kato said.
The drink menu will focus on cocktails and highballs, and the restaurant will have a sake program designed to demystify the Japanese spirit, according to Boka.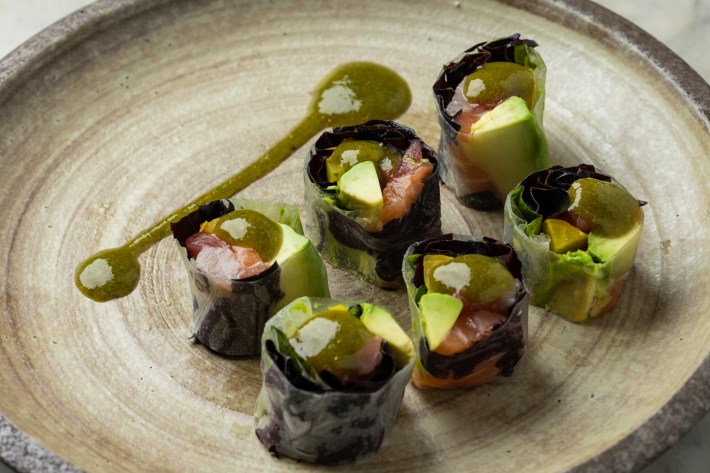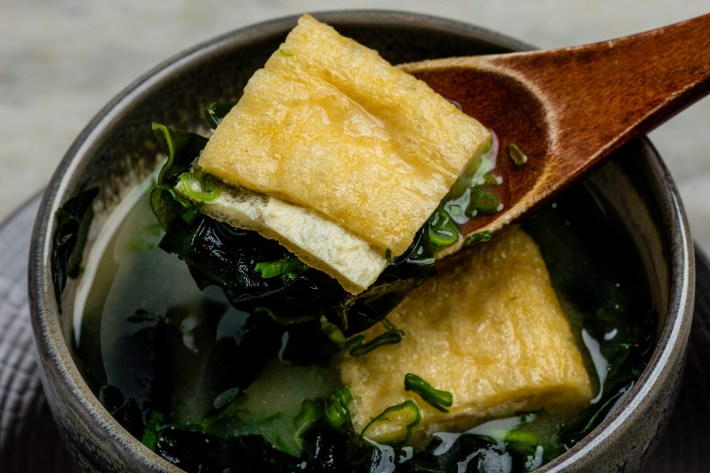 Brand Bureau, the interior design firm also used for GG's Chicken Shop, modeled the design after the Japandi style, which blends Japanese and Scandinavian aesthetics, according to Boka. It's meant to show respect for tradition and modern innovation, much like Kato's menu.
Itoko's first floor is 2,750 square feet, and it has a 650-square-foot private dining room on the second level, according to Boka.
Southport Lanes, a restaurant and bowling alley in Lakeview, closed in late 2020 after months of being shut down because of the pandemic. Its owners announced in July 2021 it would remain closed for good.
Southport Lanes has long been a part of Chicago lore given its history as a classic tavern that turned into a speakeasy and brothel during Prohibition.
The bar was built by Schlitz Brewery around 1900 and named The Nook. But in 1922, federal laws banned brewers from owning taverns, so its name was changed to Southport Lanes and four hand-set bowling lanes were added.
The tavern became a speakeasy with an upstairs brothel during the 1920s, according to Southport Lanes' former website. The building still has a dumbwaiter that was used to bring refreshments to the women and their clients.
When Prohibition ended, a building went up east of the bar room, which Southport Lanes used as the billiards room. That originally housed an illegal gambling facility, and it became a beer hall for rent and a local polling place in the '50s.
Listen to "It's All Good: A Block Club Chicago Podcast":