AVONDALE — A clothing and home goods boutique from a local and lifelong fashion lover will make its debut this weekend in Avondale.
Winsome Clothing & Goods will open Friday beneath Avondale Bowl at 3120 N. Milwaukee Ave. after a year-long renovation.
Owner Erica Bull is celebrating opening weekend with in-store pop-ups: There will be espresso and coffee drinks from Thrd Coffee Company and vegan pastries from OnlyPlants, plus Fierce Jewelry Co. will offer permanent jewelry welding Saturday.
The shop will be open noon-6 p.m. Friday-Saturday.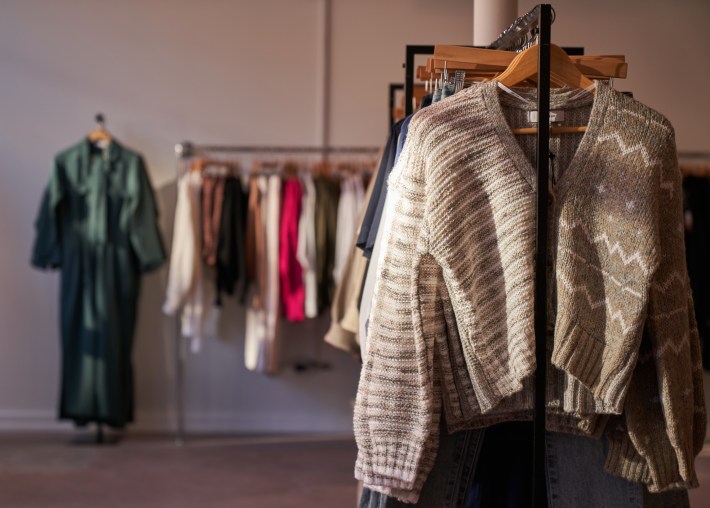 It's the first brick-and-mortar for Bull, who most recently worked as a manager and buyer at Wicker Park boutique Mulberry & Me.
Bull struck out on her own in 2020 after eight years at Mulberry & Me, selling a curated selection of accessories and home goods at pop-ups and markets across Chicago, such as Sauced Market and Markets for Makers.
Among the offerings were jewelry from Pilsen brand MASHALLAH, compostable dish cloths and bottle brushes made with coconut fiber.
"I had a relationship with brands and had been to trade shows. I knew what direction to go in," Bull said. "I started focusing on affordable, playful and fun, sustainable and ethical brands."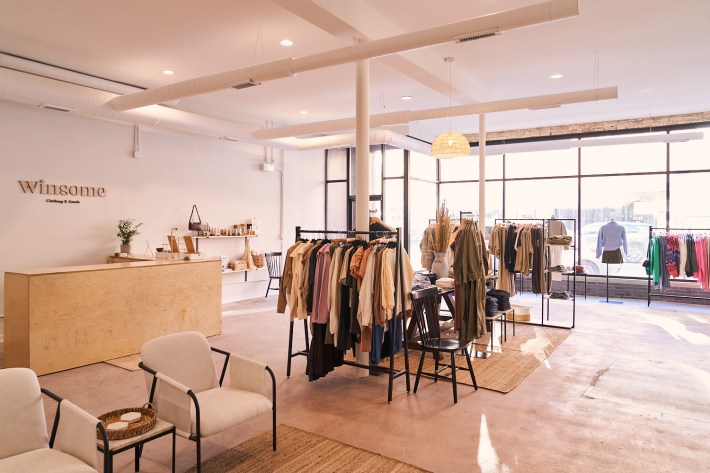 Bull realized during the pop-ups that her favorite part of the experience was interacting with customers, so she switched gears and set her sights on opening a standalone boutique, she said.
Bull found a space on the ground floor of the Avondale Bowl building in February 2022 and struck a deal with the landlord, which set off a year-long overhaul, she said.
The space was used for storage for many years, Bull said. It is directly beneath Avondale Bowl, an old bowling alley that reopened in early 2020.
Winsome carries comfortable yet stylish clothing from brands such as Le Bon Shoppe, Pistola Denim and NIA, along with sustainable home goods like The Waste Less Shop's bamboo facial brush and Cedar and Myrrh's organic barrier balm.
Bull is drawing from her years of experience in the fashion and retail industry to fill the shop.
The 32-year-old has a degree in apparel merchandising and design from Illinois State University and worked in wholesale for national brands SPANX and BB Dakota before landing at Mulberry & Me.
Bull developed an interest in clothing and accessories at a young age growing up in suburban Naperville.
"From my understanding, it's been a core part of my personality since I could walk, partially because of my mom and how she dressed me," she said.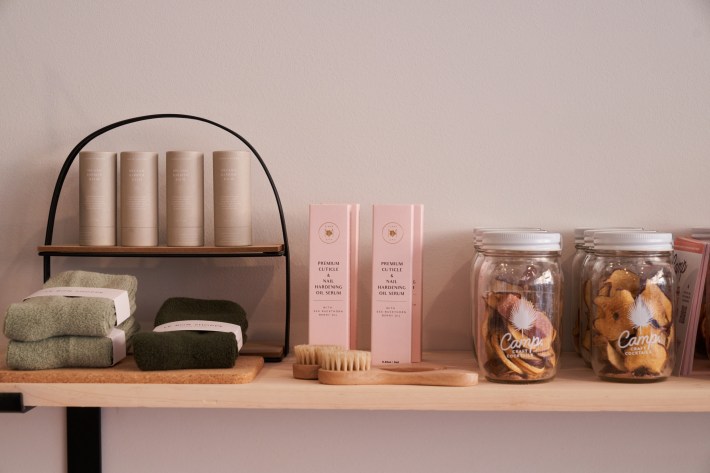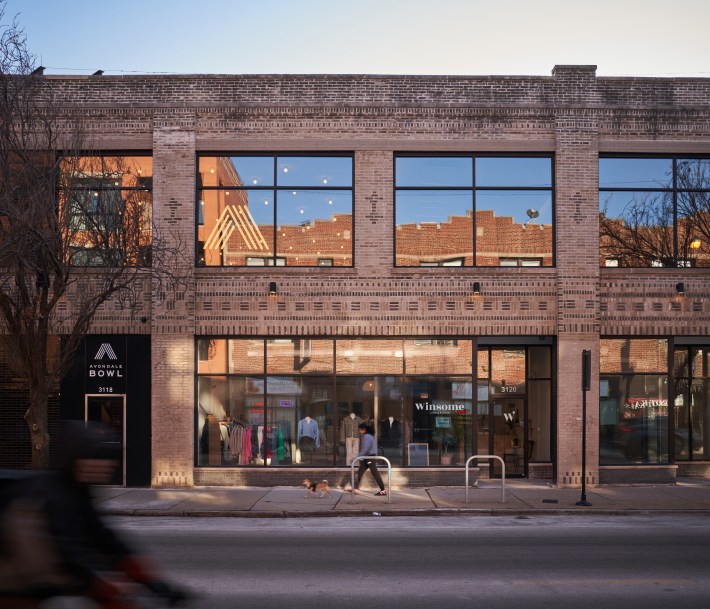 Bull picked the word "winsome" out of a thesaurus. It means charming and attractive — adjectives one might use to describe the shop.
"Winsome is a shop for everyone. We're approaching the shopping experience in a very casual and relaxed way, where I want people to feel welcome and calm and inspired when they're in the store," Bull said.
Bull said she's filled with optimism and excitement as she's geared up to open her first boutique.
"Shopping can be really stressful, especially for people who don't love it. We're creating that welcoming, safe space with merchandise and brands that they can be confident about because I've done the hard work of finding them for them," she said.
Listen to "It's All Good: A Block Club Chicago Podcast":