PULLMAN — The National A. Philip Randolph Pullman Porter Museum will mark its anniversary this weekend with a gala and fundraiser to support its $30 million expansion and work to create the country's first Black Labor tourism district.
Leaders want to expand the museum inside three floors of a Pullman rowhouse at 10406 S. Maryland Ave. to include a new wing, a cafe and other features. It is part of several planned projects, including a research library, visitors plaza, community garden and women's history museum.
Eventually, organizers hope to rename the strip A. Philip Randolph Way, honoring the founder of the Brotherhood of Sleeping Car Porters, the country's first nationally recognized Black worker's union made up of Pullman Porters.
The project could break ground this spring.
The gala, which also marks the museum's 28th anniversary, is 5-9 p.m. Saturday at the IBEW Local 134 Complex, 2722 S. King Drive. Money raised will support the museum's expansion and tourism district.
Tickets start at $200 can be bought online.
Rep. Robin Kelly, whose district includes the museum, said honoring the history of the Pullman Porters is especially important.
"That's really where the labor movement and the union started, from the work and the strike and the bloodiness even of what the gentleman went through that worked for Pullman and were Pullman porters," Kelly said. "That's where it all began. So that's why it's so important to highlight as part of not only Chicago history [and] Black history, but American history."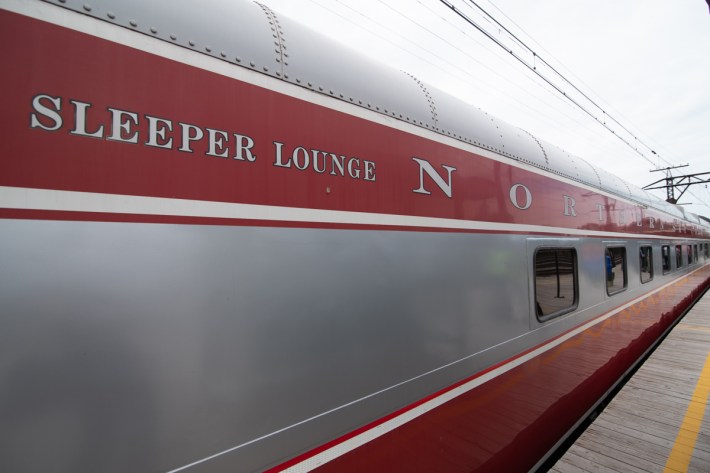 History Of The Pullman Porters
Established in 1995, the National A. Philip Randolph Pullman Porter Museum uses photography, archival material, videos and more to teach visitors about the porters, Black men who were an integral part of George Pullman's railcar company. 
Pullman Porters are now seen as a key factor in the rise of the passenger railroad industry in the late 1800s and first half of the 1900s, according to the museum's website. 
Pullman built a company town near Lake Calumet and became known for revolutionizing railway travel with his luxury train cars. The Pullman Palace Car Company featured train cars known by some as "hotels on wheels" because they had space for socializing, meals and sleeping during overnight trips. 
Pullman tapped the first group of porters from recently freed enslaved people who worked for low wages, serving traveling customers. 
Initially, Pullman Porters were exclusively Black, Peterson said. The job was a sign of prestige among other members of the Black community due to the steady employment, opportunity to travel and it being a job free from extreme physical labor, according to WTTW.
"There was a paradigm shift," said David Peterson, the museum's president and executive director. "It was no longer, 'You do this for free or else this will happen to you.' It's, 'Here's this job. You get paid.' It might not be the nicest job. It might be a little demeaning, but you know, this is the intent of it."
By the 1920s, more than 20,000 Black people worked as Pullman Porters, the largest category of Black labor in North America, according to the museum's website.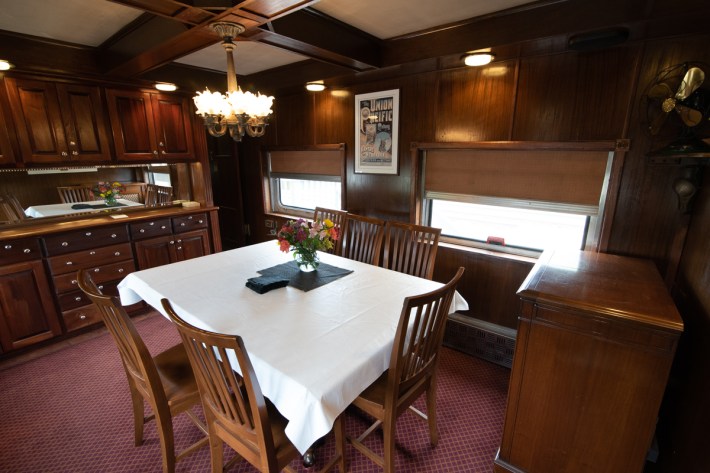 Despite the prestige Pullman Porters received at home, the Black workers battled extreme prejudice and mistreatment, along with being overworked and underpaid, according to WTTW. 
Porters worked as many as 400 hours a month, including 20-hour shifts with only short breaks. They had to pay for their own meals, do unpaid work to prepare for shifts and buy their own uniforms, as they weren't supplied by the company, according to Smithsonian Magazine. 
Porters could receive tips, a pay structure the company used to save money and that encouraged the company's Black workers to appeal to customers. This would later fuel "Uncle Tom" comparisons, with Pullman Porters being seen as Black workers who would over-perform and cater to whites to make better money.
Later, after seeing the Pullman Company's white workers' attempts at unionizing for better working conditions, the Pullman Porters began considering trying the same, Peterson said. Black workers were typically barred from participating in white unions and often didn't receive the same worker protections as their white counterparts when companies did bargain with unions.
The American Railway Union recognized most white Pullman employees by the mid-1890s, but Black workers, including porters, were prohibited from participating. 
"When they saw that the European workers were getting movement because of their insistence and persistence, [Pullman Porters] began to clandestinely meet amongst themselves. Like, 'Oh, maybe we need to organize too, we can have our own union,'" Peterson said. 
A. Phillip Randolph, an activist and publisher of political and literary magazine The Messenger, formed the union — The Brotherhood of Sleeping Car Porters in New York — in 1925. Milton P. Webster was the director of organizing in Chicago. 
Hundreds of porters traveled from Chicago to New York to meet at the Elks Lodge on Aug. 25, 1925, to create the union.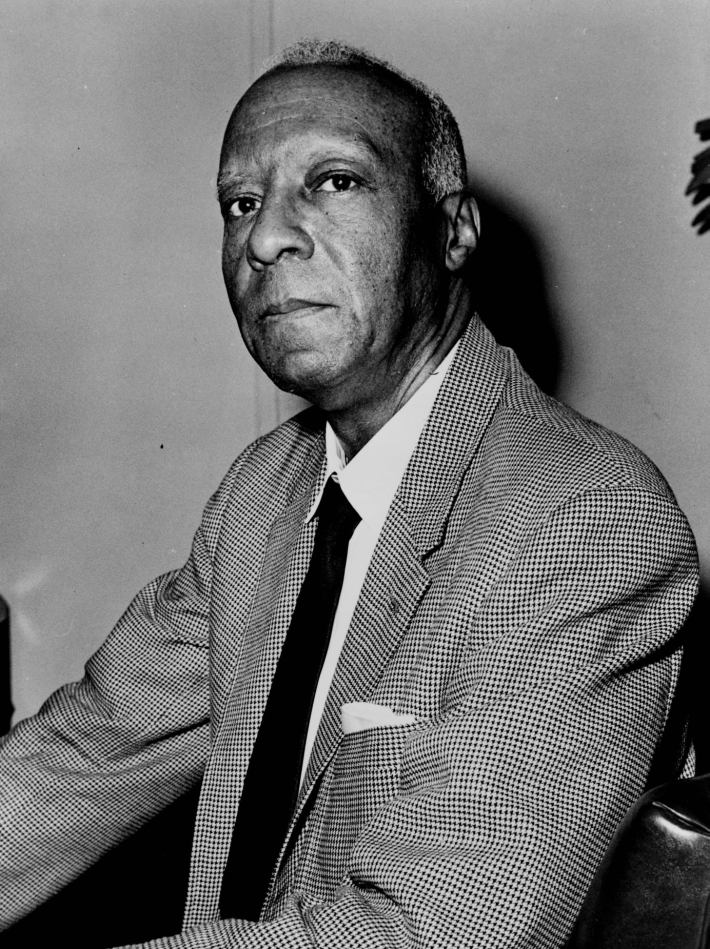 Pullman maids and porters' wives were also an important part of the union, helping with organizing and performing auxiliary functions, according to the Encyclopedia of Chicago.
The Brotherhood faced strong opposition from the Pullman Company. It wouldn't be until 1937 when the union reached its first collective bargaining agreement with the railcar company, being the first Black union to be recognized by a major U.S. company.
As part of the agreement, porters received better job security and grievance procedures, as well as higher wages and a firm limit of 240 working hours a month, according to HISTORY.com. 
"A. Phillip Randolph was listed as the president, and he said to them, 'What this is about is making you master of your economic fate. This is about your manhood. How can you be a man if he won't even allow yourself to have some dignity, pride and respect?'" Peterson said. "He spoke to them in a way that stuck to them that they formed his union and banded together and said, 'We will work together until we get it right.'"
Randolph and the porter's union also served an important role in the Civil Rights Movement, distributing issues of the Chicago Defender when it was banned in Southern states and helping plan the March on Washington, Peterson said.
Membership waned with the decline of the railroad industry and Civil Rights Movement, and the Pullman Company folded in 1968. The union merged with the Brotherhood of Railway, Airline, Steamship Clerks, Freight Handlers, Express and Station Employees in 1978.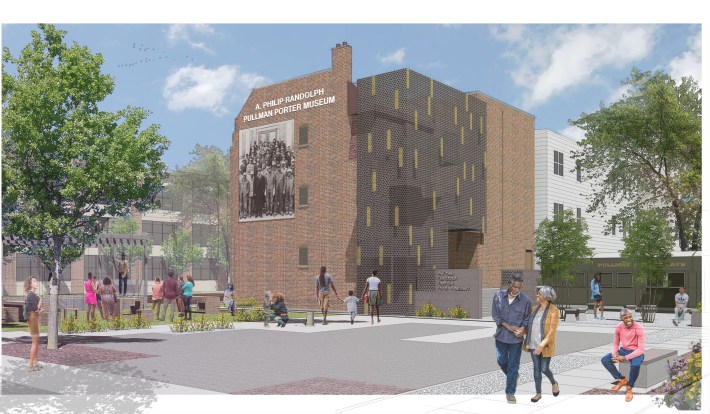 Museum Expansion And Future
The museum expansion will help leaders tell the story of the Pullman Porters on a larger scale, Peterson said.
"We've done so much work that spills outside of the community into the region, not just even our immediate community," Peterson said. "We've outgrown our space, frankly, and we have to now expand in order to protect, preserve and interpret. That's our mission."
The first phase of the work will add the Jesse Jackson Civil Rights Wing to the museum, providing "the opportunity to tell some of the stories that are there and add a couple of more," Peterson said. That work also will add an honorary wall to list notable or famous people who are descendants of Pullman Porters.
A new youth and young adult wing will host the museum's young historians program, Peterson said. There, attendees will be able to also enjoy the Green Initiatives Program Division and A. Philip Randolph Advocacy Training Organization, Program Division, Peterson said. 
The project will include several smaller efforts that will form the Community Economic Development Empowerment Project throughout Pullman, Peterson said.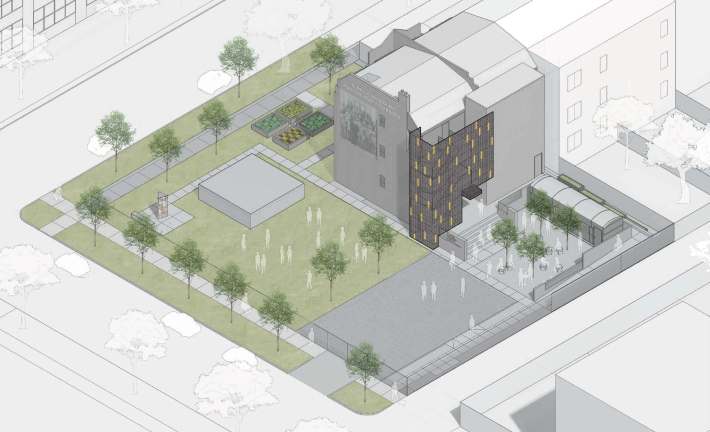 Other phases that larger effort will include the Jesse White Black Labor Research Library and the Pullman Porters Row, a pavilion for guests to visit in addition to other local tourist stops like the Pullman National Park, Peterson said. 
A culture complex and a history museum honoring the contributions of maids and other women to the Brotherhood of Sleeping Car Porters also are parts of the plans.
The entire effort is estimated to cost $30 million, Peterson said.
The museum has $3.5 million raised and plans to continue working to find other funding from the city, philanthropists, investors and people within the entertainment industry, Peterson said. 
"We really want to introduce a new way that tourism and cultural economic development helps to save our community from within as opposed to being dependent on outside factors that are variable, and they won't always go the way that we want them to go," Peterson said. "But if we set a firm foundation, which is what we're doing with this Black labor tourism district, that will be something that our people can genuinely be proud of and feel a part of."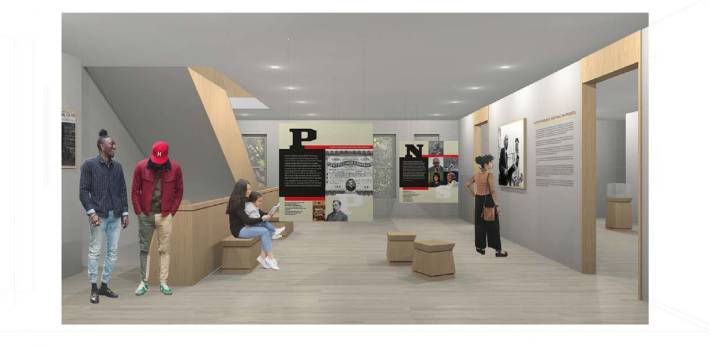 With the recent upgrading of the Pullman National Monument to Pullman National Park, along with plans for the Pullman Porters Black labor tourism district, many local stakeholders are excited about the neighborhood's future. 
Eliana Locke, a spokesperson for Kelly, said economic revitalization will help reverse the area's downturn since the Pullman company closed in 1968.
"But when Pullman became a national park and started kind of recognizing its really important history, businesses started to come back and the community was always really strong," Locke said. "Now there are restaurants, there's going to be a hotel, there's greenhouses. So it really is one of the great success stories of the Chicago South Side."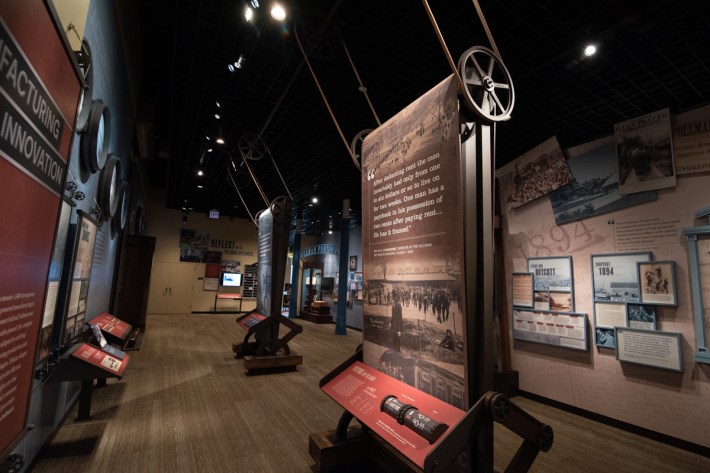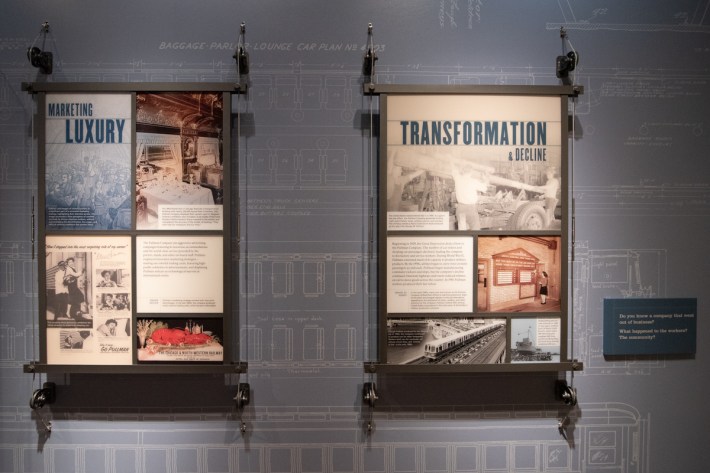 The museum is closed to visitors as it prepares for construction. Those interested in the museum and its history can watch a documentary and soon-to-come 3D tour of the space on the museum's website.
Taking a cue from the Brotherhood of Sleeping Car Porters, Peterson wants to employ similar means of organizing and collective work to bring the museum's multi-phase expansion project to life.
Pullman Porters were forced to live in other neighborhoods, like Bronzeville, due to restrictive housing covenants barring them from Pullman, which led them to build and sustain those areas. In a similar vein, Peterson wants to see community members put similar energy into helping taking care of the Pullman neighborhood of today, he said. 
"We want to create that same energy back in our neighborhoods now where we're making people feel so proud," Peterson said. "We want to dump all their resources right in the neighborhood and give people the opportunity to take part in it so that we can reduce violence and increase education, increase productivity, increase financial literacy, increase generational wealth [and] decrease the wealth gap."
Listen to "It's All Good: A Block Club Chicago Podcast":