BELMONT CRAGIN — The Park District has not signed off on plans to bring major artists to perform at a Northwest Side park — but promoters are announcing them anyway, alarming some neighbors.
The Re:SET concert series is billed as a single-stage, "artist- and fan-friendly alternative" to major music festivals. AEG Presents is behind the multi-city event, and it has plans to hit Chicago June 23-25 at Riis Park, 6100 W. Fullerton Ave.
Headliners Steve Lacy, Boygenius and LCD Soundsystem are scheduled to perform alongside supporting acts like Jamie xx, Big Freedia, Clairo and James Blake, according to the promoter.
Several Northwest and West side neighbors raised concerns about the concert at Wednesday's Park District board meeting. The agency approved rules in November that require community input and a board vote before a permit can be OK'd for large events in parks.
Residents questioned if the Park District green lit the shows at Riis without buy-in from neighbors, but officials repeatedly said the promoter has not received clearance to move forward.
The Park District hasn't yet approved "any multi-day events" like Re:SET "because they must go through the proper process," parks Supt. Rosa Escareño said.
"If they're out there promoting this, they're doing this at their own peril [and] their own risk, because nothing has indicated that they have fully executed the process," Escareño said. "If any of these are denied for whatever reason — I'm not saying they will be — but if they are denied, then they've put themselves out there at their own risk."
AEG Presents did not immediately respond to Block Club's questions. The live entertainment company is behind several dozen major festivals, including Coachella in California, the Mo Pop Festival in Detroit and Electric Forest in western Michigan.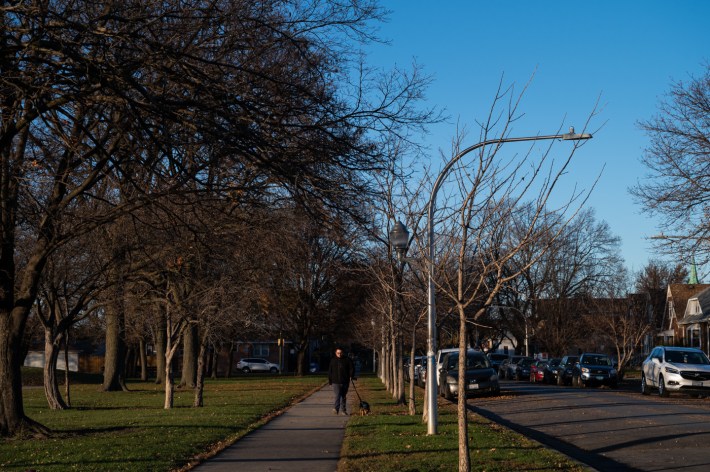 The move to overhaul how the Park District approves private events came after Little Village and Lawndale neighbors criticized the agency for allowing three festivals last summer in Douglass Park.
Riot Fest, Lyrical Lemonade Summer Smash and Heatwave cut off Douglass Park access for weeks during the summer, displacing local programs and creating public safety concerns, some neighbors have said.
Permits for festival were previously granted via an opaque internal process with no requirement of community support nor any organized process for collecting feedback from the residents affected by the large events.
Escareño previously said the new rule will strengthen the community's voice in deciding what happens in neighborhood parks. It will not lead to eliminating all those shows because they are an important source of revenue that supports other parks programs, she said.
Parks officials have promised to be transparent about plans for major concerts in parks and to listen "to what the community wants" when neighbors take issue with concert plans, Gin Kilgore, deputy director of Friends of the Parks, said at Wednesday's meeting.
"We've received numerous inquiries … wondering how such an announcement could've been made, given the decisions that were made by the board last fall to promise community engagement," Kilgore said.
Rachel Azzarello, who lives near Douglass Park, demanded the Park District be clear about its plans for the Re:SET concerts and other major music events.
City officials must also create a designated festival space that won't interrupt daily life in local communities, Azzarello said.
"People want to go to festivals, right? You need to find a permanent place that all of these promoters can have their events that aren't in the middle of a residential neighborhood," Azzarello said.
Park District officials will honor their word to engage the community and follow "the process that the board approved," Escareño said.
Board President Myetie Hamilton reiterated the Re:Set concerts do not yet have local approval.
"As the president of the board, I can assure you, none of them have been approved," Hamilton said. "I know there's hearsay, I get it. But I'm saying, emphatically, they have not been presented for approval."
Listen to "It's All Good: A Block Club Chicago Podcast":