AVONDALE — Chicago's underground nightlife scene has changed dramatically since the '80s, with the closure of popular spots such as Neo and Club 950, and the rise of digital music. Through it all, Dave Roberts — and his signature flat top hairdo — remained one of the few constants.
For four decades, Roberts kept the '80s alive as Chicago's preeminent New Wave DJ, spinning everything from The Cure to Siouxsie and the Banshees at clubs around town before becoming a fixture at Late Bar, 3534 W. Belmont Ave., in Avondale.
"Anyone can do an '80s night, but they [can't] create the mood like Dave did," said Leeroy Fields, a VJ at Medusa in the '80s.
Chicago's nightlife community is in mourning after Roberts died last week at 64. He suffered from a bacterial infection that spread to his spine and heart, according to Late Bar staff, who worked closely with Roberts' family to notify the public.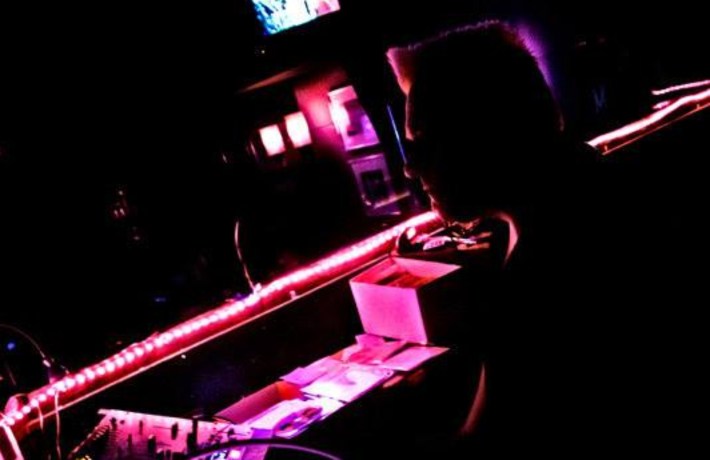 Roberts is being remembered by family, friends, contemporaries and club patrons as a "legendary" DJ with a reverence for the '80s and an "encyclopedic knowledge" of music, and as a loyal and kind person who wanted to share his passion with Chicago.
"Dave was humble. He was the least rockstar rockstar that I've ever met," Late Bar manager James Terry said.
Roberts got his start in the late '70s and '80s DJing at Chicago punk clubs La Mere Vipere, Neo, Exit, Holiday Club and Lucky Number (later renamed Club 950), friends and contemporaries said.
Roberts was "very sweet" in nature, but he had a tough exterior, said Scary Lady Sarah, another longtime DJ who co-founded the goth dance party Nocturna at Neo in 1988. He looked like Kiefer Sutherland from the 1987 movie "Lost Boys," Sarah said.
"You could always see him from across the room in a crowded bar, now matter where you were," she said.
In the DJ booth, Roberts was drawn to New Wave, as well as punk, ska, neo-rockabilly and industrial music — the hits and obscure tracks. His musical knowledge was boundless; he could tell you if a song was an original pressing, or where it was recorded, friends said.
And Roberts had a knack for playing "that one song people wanted to hear," said Late Bar DJ Philly Peroxide.
"Dave was one of the few people who could go eight hours and keep it interesting and keep the dance floor" going, Fields said.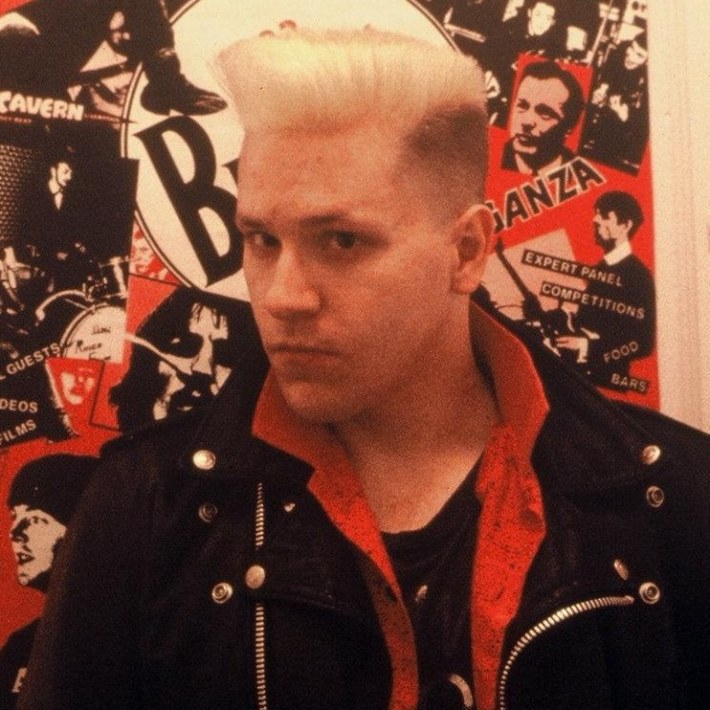 After years of success, Roberts launched his now-famous new wave club night "Planet Earth" in 1994.
Roberts eventually brought the series to Late Bar at 3534 W. Belmont Ave., an Avondale bar he helped open with his partner and longtime collaborator Kristine Hengl in 2009.
"Planet Earth" was a big draw for people who came up in the punk scene in the '80s, like Roberts, and 20- and 30-year-olds hungry for a good dance party, Terry and others said.
Late Bar has become known for its late-night New Wave dance parties.
"There's younger kids, who are just 21, loving every minute of it," Peroxide said. "That's been part of Dave's legacy — creating a space like Late Bar where people know they have a space to go and be a part of a community and great hear music."
Roberts had a unique ability to "present music from a particular time period as if you were there," Fields said.
Todd Ruiz and his friends danced to Roberts' sets for 30 years.
"We knew Dave would not let us down on the nights he was spinning," Ruiz said. "My only complaint was that he'd be playing so many good songs and so many good videos we'd get tired after a few songs and have to rest."
Roberts left Late Bar about six weeks ago after falling ill, Terry said. He died Feb. 6 after being hospitalized for a back injury and a bacterial infection.
Described by Chicago writer Dave Awl as "one of the Chicago-est people I know," Roberts grew up the son of a minister in Old Town. He fell in love with music on a visit to London in 1977.
"I was in London, going to record shops, pubs and shoe stores when I kept noticing flyers for bands I had never heard of," Roberts was quoted as saying in 2018, according to Awl.
"I decided to check out a few of them. It totally changed my life. I saw the Sex Pistols, The Clash, The Jam, The Stranglers, The Damned. I am who I am now because of that summer."
Roberts' enthusiasm for music only grew as he got older and became a well-known figure in Chicago's nightlife scene, friends and contemporaries said.
As a DJ, Roberts brought countless people together on the dance floor. Some went on to get married or have years-long friendships, Terry said.
"He kept people dancing for four decades," Fields said.
Saturday was the final "Planet Earth" night, with Peroxide, Roberts' protégé, in the DJ booth. Terry said they're retiring the "Planet Earth" name out of respect for Roberts and his legacy.
Roberts is survived by Hengl, and his immediate family Bill, Tim, John, Lynn, and Sally.
Listen to "It's All Good: A Block Club Chicago Podcast":