NEAR NORTH SIDE — A rare collection of images depicting Black life in the early 20th century is now available for public viewing at the Newberry Library.
The collection features 44 glass slides chronicling the first wave of the Great Migration. It was recently acquired by the library, 60 W. Walton St., and it tells a visual story of how Black Americans traveled to northern cities in search of a better life.
The collection, "The Negro in the City," was produced by the Methodist Episcopal Church, which collaborated with leading Black Chicago churches on the project, library officials said.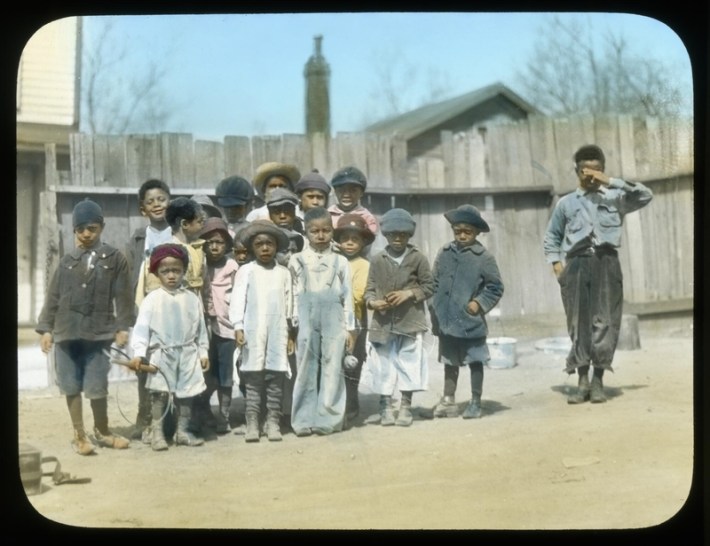 These "slice of life" photographs illustrate the day-to-day lives of Black residents, from children enjoying lunchtime in a Chicago nursery to rows of well-dressed men gathering in a Detroit reading room.
One of the more striking images is one from the early days of Chatham's St. Mark United Methodist Church — one of the oldest Black churches in the city — in which women gather for a dressmaking class.
"We were thrilled to acquire these powerful images and make them available for the first time to researchers and members of the public," said Will Hansen, curator of Americana at the Newberry. "Not only are the images freely accessible online, users may also view them alongside the rest of the Newberry's growing digital collections in order to deepen their understanding of this critical period in American history."  
The collection of slides is the "most complete set to survive," library leaders said. The images are available to view and download for free, along with the library's other digital collections. The collection is here.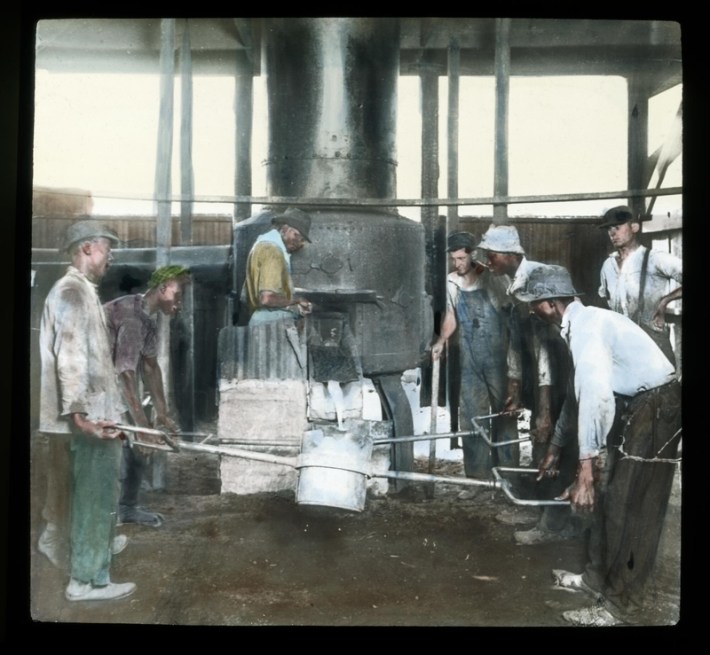 Some historians estimate the first wave of the Great Migration — between 1910 and 1940 — saw more than 1.6 million Black Americans flee the violence of the South for opportunities, settling in northern and Midwestern cities to work in factories or attend schools.
A Methodist Episcopal Church representative used the slides to help give glimpses of life in the North to people interested in moving to Chicago, library officials said.
While many were not immune to the rampant injustices and discrimination in these cities, the slides show the resiliency and determination of a people, said Sherry Williams, the Bronzeville Historical Society's founder.
Williams said it's critical for these materials to be publicly available. Williams and her team of volunteers recently collaborated with State Comptroller Susana Mendoza to preserve thousands of funeral records of Black residents dating back to the 1920s. Those documents are available to the public at the Carter G. Woodson Library as part of the Vivian G. Harsh Research Collection.
"I'm happy that images and documentation of Black life is emerging via Newberry Library," Williams said. "Too many institutions holding our stories, images, histories have paywalls, fee schedules and do not present their holdings in Black spaces. The time is now to remove the shackles on information."
Watch our "On The Block" TV show on The U, CW26 and MeTV.
Listen to "It's All Good: A Block Club Chicago Podcast":