ROSELAND — Roseland Community Hospital is opening a community pantry on Valentine's Day to celebrate American Heart Month and spread love and support to the neighborhood.
The hospital, 45 W. 111th St., will have a ribbon-cutting ceremony 11 a.m. Feb. 14 for its Roseland Reserve Initiative, which provides neighbors with free non-perishable food items and toiletries.
Chrislin Flanagan, executive director of the Roseland Community Hospital Foundation, said it will be an extension of some of the resources the hospital already provides to the community, like coat, turkey and back-to-school drives.
Flanagan also believes additional resources like the community pantry will be especially needed in neighborhoods like Roseland this year, as federal SNAP benefits will return to pre-pandemic levels in March, she said.
"That's going to affect over 2 million households, so we're almost expecting that there's going to be an even greater need for food resources," Flanagan said. "We know that we're in the middle of some of the highest food prices that we've ever seen."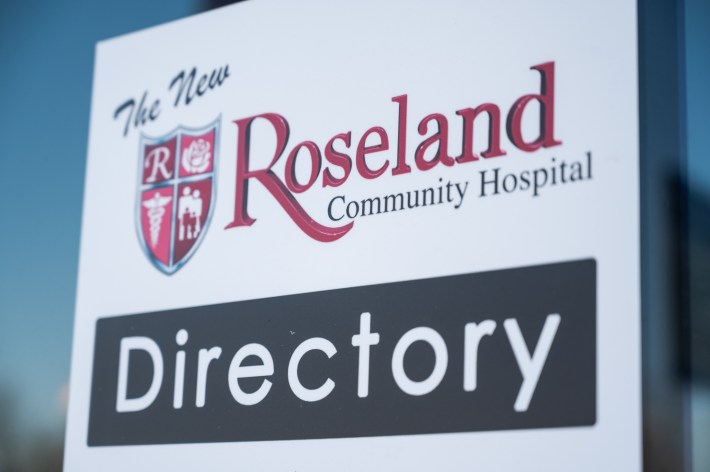 Flangan was inspired to start the Roseland Reserve Initiative after seeing one in action at University of Chicago Medical Center, where she underwent open heart surgery last year.
"I saw patients utilizing the pantry, but they were not utilizing the pantry in a selfish way. … Patients were being very particular about the items that they needed," Flanagan said. "… I immediately thought, 'We need to do something like this for the Roseland community and for Far South Side residents.'"
The pantry, which is funded through sponsorships and donations, will be an ongoing resource where neighbors can request items they need, Flanagan said. Hospital leaders are discussing ways to expand the pantry, like with offering monthly fresh food boxes, Flanagan said. 
You can donate non-perishable food and hygiene products to the pantry by bringing them directly to Roseland Community Hospital, 45 W. 111th St. Financial donations in the form of checks can be made payable to Roseland Community Hospital, Flanagan said. 
Listen to "It's All Good: A Block Club Chicago Podcast":