UPTOWN — Plans to replace a demolished, 8-year-old, drive-thru bank branch with a brick apartment building are moving forward after getting the support of neighbors and outgoing Ald. James Cappleman (46th).
Platinum Homes is looking to construct a five-story, 36-unit apartment building at 4701 N. Clark St., which previously housed a Byline Bank. The project, which requires a rezoning, won the backing of Cappleman after negotiations with neighbors and after tweaks were made to the plans, his office announced last week.
The developer's plans call for 36 apartments comprised entirely of two-bedrooms. There would be 18 parking spaces, 48 bike parking spaces, ground-floor commercial space and a rooftop deck. There would also be a rooftop dog run and a dog-washing station, according to plans shared on Cappleman's website.
Those plans are slightly paired back from the original proposal.
Platinum Homes' project was announced last spring, with the developer looking to build 38 units, including a mix of one- and two-bedrooms. The group proposed 21 parking spaces.
The plan that earned the support of neighbors and Cappleman support shed two units and a few parking spots. The development has an overall affordability requirement of seven affordable units. Four affordable units will be built on-site and earmarked for those making about 60 percent of the area median income, or about $50,000 for a two-person household, according to Cappleman's office.
The remaining affordability requirement will be satisfied by the developer paying an "in-lieu fee" for the three units not being included. Those fees will go toward supporting rental assistance for households making 0-30 percent of the area median income, Cappleman said in a note to constituents.
In a letter announcing his support, Cappleman, who is not running for reelection this month, said the developer contributing to the low-income rental assistance fund helps more people at risk of homelessness than providing on-site units for middle-income earners.
"Given the competing needs for both those earning around 60 percent of the [area median income] and those earning 0-30% of the [median income], I decided to settle on a compromise to help both groups of renters," Cappleman said in the letter. "I am proud to say that the 46th Ward continues to have more rental units that are derived from in-lieu fees than the combined total of 28 other wards, with no other ward in the city of Chicago coming close to what we provide for people in desperate need of housing."
The project also received a redesign, including a less boxy Clark Street facade.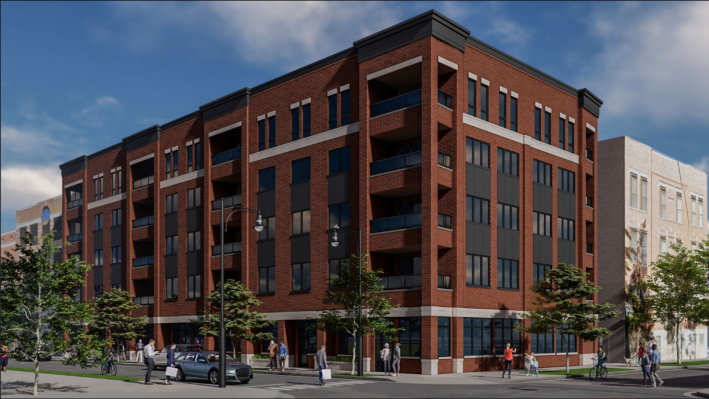 The development was put to the Clark Street Neighbors Association and Uptown United, the local business development group, for consideration before Cappleman officially weighed in.
In a letter to Cappleman, Clark Street neighbors said they supported the project after the developer tweaked plans for the facade and committed to keeping a 50 percent parking ratio despite city laws allowing for less parking, among other issues.
The apartment building would be across the street from the recently renovated Chase Park. It sits on a stretch of Clark Street that has seen a surge of developer interest.
In response to the building activity, city planning officials launched a study of Clark Street from Montrose to Lawrence avenues, with plans for infrastructure upgrades including protected bike lanes and "flexible side streets" that could be easily closed for events and programs.
The bank building set to be replaced by the development was built in 2015, according to a property listing. Byline closed the Clark Street location along with five others in the city in 2020, according to Crain's.
Platinum Homes bought the building in January for $929,000, property records show. It was demolished last month.
The project still requires the approval of the city's zoning committee and City Council.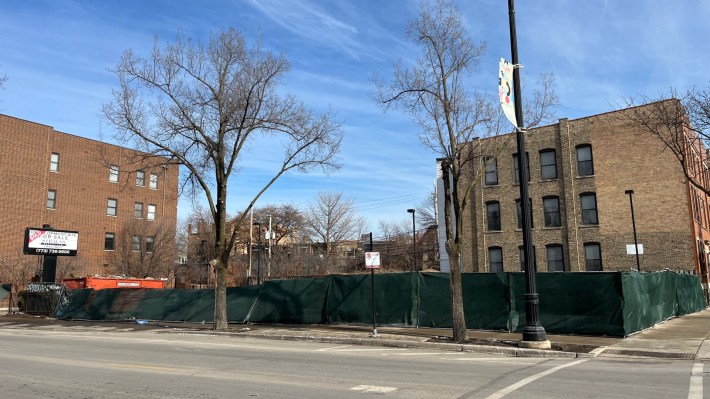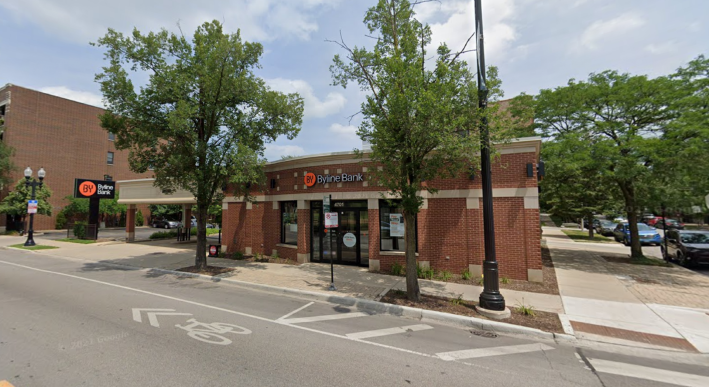 Listen to "It's All Good: A Block Club Chicago Podcast":