AUSTIN — Local leaders welcomed a state-of-the-art community center and youth athletic facility Thursday on the West Side after two years of planning.
The North Austin Center, 1841 N. Laramie Ave., is a nonprofit, 10-acre campus for sports, education and wellness, with a strong focus on baseball, basketball, and soccer development. The $35 million facility has basketball courts, classrooms, an esports lab, a weight room and other amenities.
The centerpieces are the Jason Heyward Baseball Academy, which offers a baseball diamond and batting practice area, and the Chicago Fire FC Field, which will become the city's only indoor FIFA-regulation turf arena and the largest turf pitch on the West Side. The Fire, Chicago's Major League Soccer team, will also offer at least 20 hours of weekly free community soccer programs at the campus, officials said.
It is scheduled to open to families in the spring.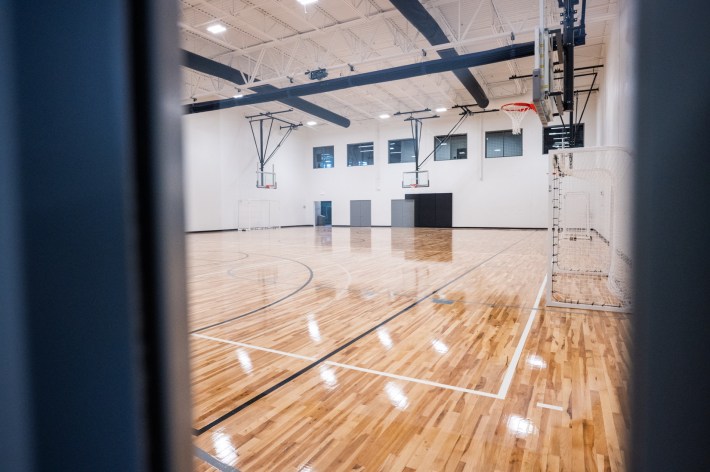 The facility, built partially on the site of a long-closed paint factory, was developed in collaboration with By the Hand Club for Kids and Grace and Peace Church Revival Center, with support from Intentional Sports and Chicago Neighborhood Initiatives.
The campus will serve 400 children from the community and 25,000 children annually, providing more than 100 hours each week for neighbors to enjoy sports, classes and other activities. The facility will create 150 permanent jobs and will provide competitive sports training and after-school programs, officials said.
Overall, it is expected to attract 250,000 visitors a year and bring in $10 million to the community from local businesses, Lightfoot said.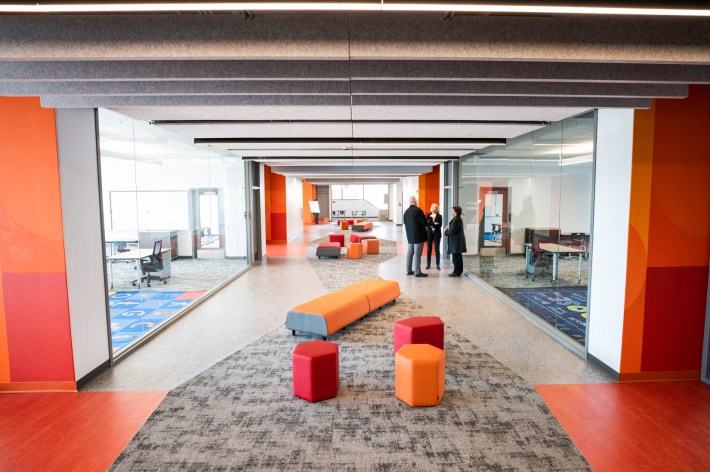 Mayor Lori Lightfoot, speaking at the ribbon-cutting, said local leaders turned a plot of land rotting away into something that benefits the community.
"The West Side has always dreamed," Lightfoot said. "Good people have never given up hope. Something special is happening here today. … When you feed people, they feed people."
Plans for the complex moved forward in 2020 when the city sold the Laramie Avenue lot for $1 in 2020. The city then sold an adjacent plot at 5113 Vacant St. to a company to remediate the land and turn it over to the community center.
The Vacant Street lot was formerly the site of the Glidden Paint factory, which left the land "heavily contaminated," city officials said at the time. A subsidiary of the company that owned the factory did the cleanup at its own expense.
John Zayas, senior pastor at Grace & Peace and his wife, Angelina, coordinated the cleaning up the land and trees, and mobilizing staff to bring the facility to life.
"We took on the challenge to transform this land and we saw the opportunity to help our children," Zayas said. "Today you stand in the land that has been cleaned up and restored for our children have a place to go. They have a place because we dared to dream."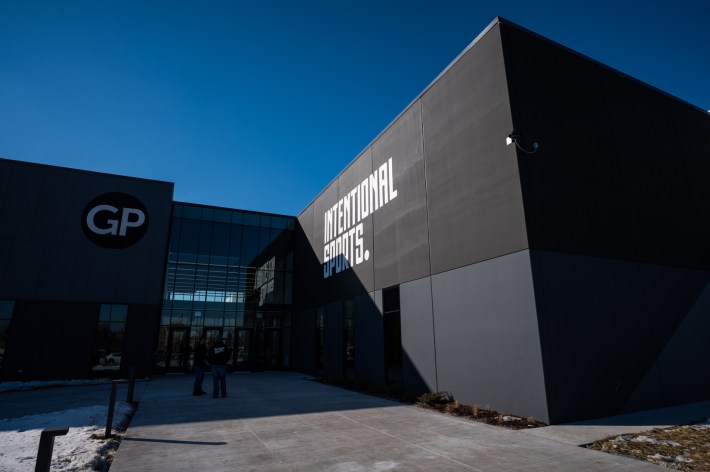 Lt. Gov. Juliana Stratton, who grew up on the South Side, said it was exciting to see the facility come to life and provide West Side children a chance to have safe opportunities to develop.
"As we celebrate the first of its kind center, we recognize that we are working towards something bigger and greater," Stratton said. "Justice is more than just police jails and prisons. Justice is about breaking down the barriers to a quality education by seeing the whole child and their needs."
Ald. Emma Mitts (37th) said a youth center was one of the things she wanted for the area when she was elected 20 years ago, and Donnita Travis, founder of By the Hand, said the neighborhood needed investment in a project like this.
"This was a vacant, toxic wasteland for 40 years," Travis said. "Frankly, something had to be done."
Race and income long have prevented children from poor backgrounds from being able to play sports.
Soccer in the United States has been criticized for being financially out of reach to many Black and Brown children compared to other countries. And Black representation has decreased in Major League Baseball over the years, with zero Black players on either team during the World Series in 2022, something that has not happened since 1950.
To bridge the gap for low-income families, all revenue generated through program fees at the Austin center will support campus operations and charitable activities, officials said. Scholarships, low-cost and no-cost programs will be available to local children and their families.
Jason Heyward, a right fielder for the Cubs, said the facility can help young Black athletes get a chance to play the game the way he did growing up.
"Seeing someone like myself, as an African American with a 14-year career, I feel it's important to pass it on and show them that it's attainable," Heyward said. "My parents having to drive me from workouts to tutors to physicians [took up a lot of time]. And we have all of that here provided for them."
Semaj Beecham, a junior at Chicago Hope Academy who has been with By the Hand since first grade, said playing baseball has given him exposure to travel teams, college scouts and possible scholarship programs.
"'"This is what it means to imagine more, and I am so excited to see what this facility can do for other young people like me," Beecham said.
Listen to "It's All Good: A Block Club Chicago Podcast":