EDGEWATER — The owners of an apothecary in Edgewater that's only a few months old are rebuilding after a flood devastated their business and halted their early success.
DMApothecary, 5230 N. Sheridan Road, suffered a massive flood Dec. 28. Sub-zero temperatures caused a water pipe to burst in the neighboring storefront, sending water gushing into the apothecary, said Deirdre Austin, who opened the store in September with her son, Matthew Walcott.
The water blew out a portion of the wall separating the storefronts and left about 18 inches of standing water in the business. When firefighters opened doors to let the water out, some the store's products flowed out with it, Austin said. People on the street took some of the merchandise as the owners tired to save what was remaining inside, she said.
"Water filled up the whole store," Austin said. "To have my dream shattered in such a short time, it's been hard to keep a level head. It's overwhelming."
DMApothecary's owners have worked to reopen ever since while dealing with a major financial setback for such a new business. They launched a GoFundMe and are asking neighbors to help them recoup losses.
The store suffered about $7,000 in damages, of which insurance is only covering $1,100, Austin said. Its landlord is also still charging rent to the store while the owners try to rebuild and reopen.
The GoFundMe has a goal of $5,000 and has raised more than $1,000 as of Thursday.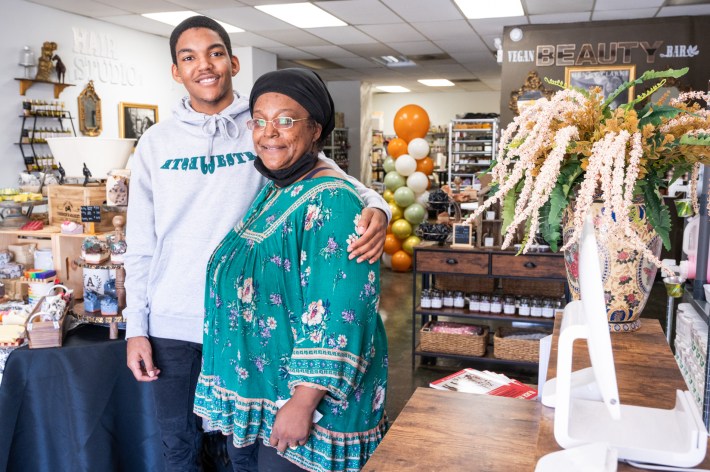 Austin and Walcott, her 21-year-old college student son, opened DMAopthecary in Edgewater after eight years of operations as an online business.
A Pullman native, Austin learned how to make soap from her grandmother before embarking on a career working for big-box retailers, including Carson's. She began making soaps and other beauty products for friends in 2007. When Austin's mother died in 2016, she decided to take the leap and open her "dream" shop.
RELATED: Mother-Son Duo Open 'Quaint And Cozy' Plant-Based Apothecary In Edgewater
Austin and Walcott spent months building out the store. Walcott, a graphic design student, painted the wall murals, which he has had to redo following the flood.
The store is filled with natural, plant-based products: bar soaps, shampoos, body butters, face masks, facial sprays, candles and wax melts, bath accessories and more.
Many of those products are made in-house, with the store also having a production area and space for classes on soap making. It has taken awhile to restock the products lost in the flood because they are handmade, Austin said.
"At this point, the cleanup has happened," she said. "We are just waiting on product."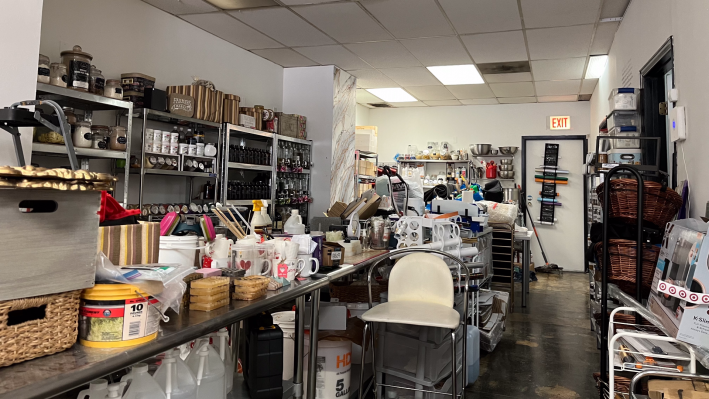 The store has been closed for over a month, with Austin hoping to reopen by mid-February.
The front of the store looks much like it did upon opening. That's so the store still has some curb appeal and people looking inside can get an idea of what's for sale, even while closed.
But the back of the shop is filled with extra product and materials that are waiting to go in a storage room that's under construction.
Throughout the cleanup, neighbors have stopped by with cleaning products and other supplies, Austin said. The Edgewater Chamber of Commerce offered to bring volunteers and to help find a temporary store. Austin said she was not surprised to see neighbors already chipping in $1,000 to her fundraiser, as they have been more supportive through the store's early run than she could have ever imagined.
"The help from the community has been huge," she said. "I'm trying to be optimistic. The good news is that I get to have a second grand opening."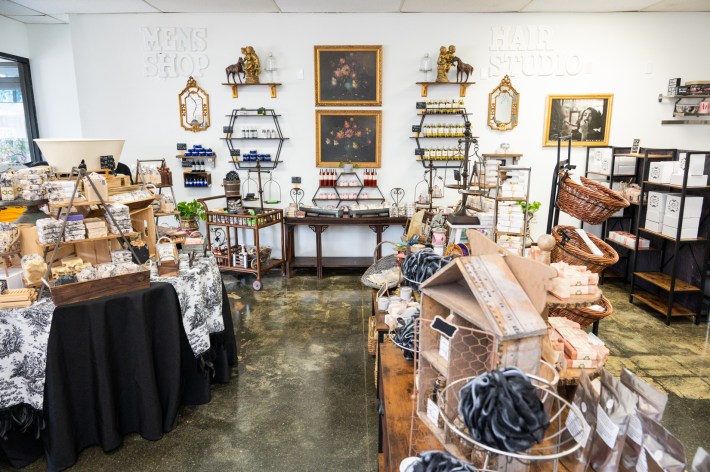 Leen Yassine contributed reporting.
Listen to "It's All Good: A Block Club Chicago Podcast":