ANDERSONVILLE — Andersonville's newest restaurant is bringing a massive patio and retro-style tavern to Clark Street.
Pizza Lobo opens noon Wednesday at 5457 N. Clark St., according to parent company Heisler Hospitality. It is the second outpost for Pizza Lobo, which opened its first location in August 2020 in Logan Square.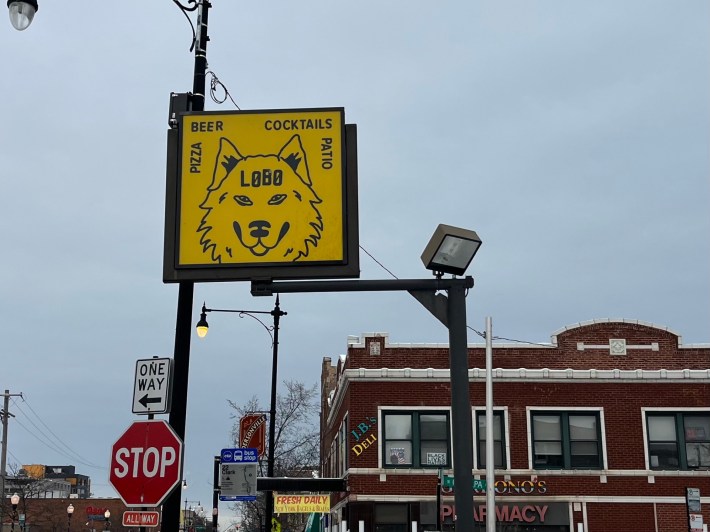 Similar to the Logan Square spot, the Andersonville location will have a large patio with fire pits and bocce courts. A portion of the patio is enclosed and heated, with seating for more than 70 people, according to Heisler Hospitality.
The interior includes a 30-seat bar in a wood-paneled room decked out in vintage memorabilia and retro decor, including a stained glass chandelier from local artist Ben Houtkamp. Two garage doors can be opened to connect the inside with the enclosed seating area.
Pizza Lobo is known for its New York-inspired pizzas, with specialty pies and ready-to-eat slices available day and night, according to Heisler Hospitality. The restaurant also serves appetizers and salads.
Its bar includes frozen beverages, an original cocktail menu and local beers on tap.
Pizza Lobo confirmed its plans to move into Andersonville in late 2021, renovating a former 7-Eleven. The project has been underway since, despite delays and supply-chain issues, general manager Michael Young said.
"The ripple effects were very real. Every step of the way, there seemed to be a delay," Young said in an email. "We're beyond pumped to finally be opening! Andersonville has such an intoxicating energy and I'm thrilled to be in the center of it."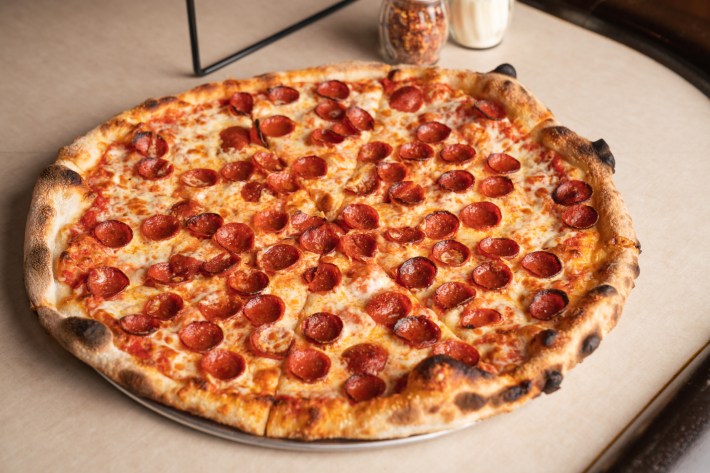 Pizza Lobo is planning nightly specials, including $1 wing night and DJ nights. It will roll out events and features, including bocce leagues and a walk-up window, when the weather gets better, according to Heisler Hospitality.
Heisler Hospitality is also the group behind popular spots like Ukrainian Village's Sportsman's Club, Logan Square's Estereo and West Loop's Lone Wolf.
Pizza Lobo is one of three Logan Square bar-eateries with a sister location in Andersonville.
Parson's Chicken & Fish opened in summer 2021 at 5721 N. Clark St. Mexican-inspired restaurant Lonesome Rose is working to open at 5310 N. Clark St. in the former home of the Bird Cage.
Pizza Lobo will be open from noon-midnight daily.
Watch our "On The Block" TV show on The U, CW26 and MeTV.
Listen to "It's All Good: A Block Club Chicago Podcast":