WICKER PARK — The shelves are barren, the Vitamin Vault is half-empty and the remaining employees are mopping and cleaning up as Walgreens prepares to close its flagship Wicker Park store Tuesday.
For the past decade, the drugstore and pharmacy has operated out of the landmark Noel State Bank building, 1601 N. Milwaukee Ave., in the heart of Wicker Park.
It's become well known for its ornate interior and repurposed bank features — including the Vitamin Vault, which stores rows of vitamins in the former vault in the building's basement.
But after months of rumors, Deerfield-based Walgreens made it official in December: the branch will close for good 3 p.m. Tuesday.
Marty Maloney, a spokesperson for Walgreens, confirmed the closure to Block Club last month.
"As we move forward on our strategy to expand Walgreens role as a leader in the delivery of local healthcare, we are focused on creating the right network of stores in the right locations to best meet the needs of the communities we serve.  We have made the difficult decision to close this location," Maloney said in a statement. "There are a number of factors that we take into consideration including dynamics of the local market and changing buying habits of our customers."
Prescriptions will automatically transfer to the Walgreens at 1372 N. Milwaukee Ave., which reopened Tuesday after a months-long remodel, company officials said. The store features an updated facade and several murals inside.
The Noel State Bank branch was mostly empty Tuesday morning, with a few sporadic customers and visitors coming in to say goodbye.
A music teacher at nearby Drummond Elementary, Sean Rholl stopped by the store with his class of seventh and eighth graders. The students took selfies in the Vitamin Vault and then all posed for a picture that Rholl took from the upstairs mezzanine, under the vaulted ceiling.
"We always have a little talk at the beginning of class [about] what's good, what's new. And we're like, 'hey, there's something really sad that's happening.' And then they're like, 'hey, can we go?' And here we are," he said.
"I said, 'You've got to check out the vault and the ceiling and just how life could be this beautiful,' and now they're taking that away."
Jennifer Hidalgo works in Wicker Park and stopped by the Walgreens to see if there were any closing sales. She didn't find many deals, but said she was glad to say a "final farewell" to the store.
"It's really sad, it's the end of an era," she said. "This building is very historical. I know it used to be bank and everything, and Walgreens is such a huge brand to suddenly be leaving."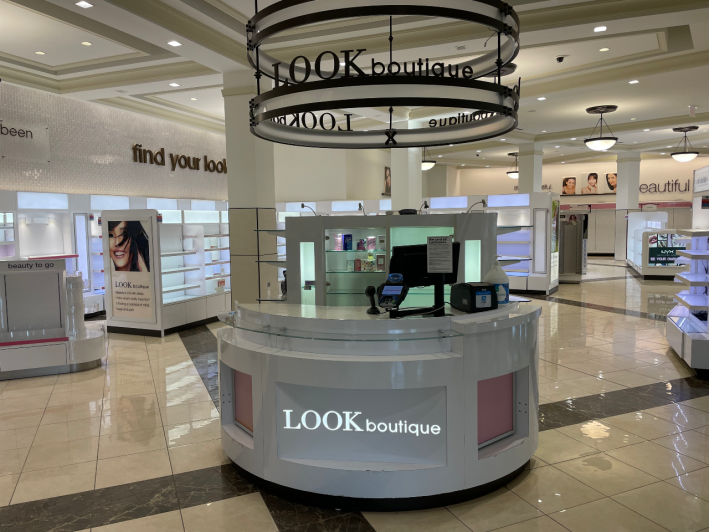 The store's closure has led to widespread speculation in Wicker Park about the property's next tenant, with some hoping for a grocery store, food hall or concert venue. But no plans have been publicly announced.
Convexity Properties, which lists the property on its online portfolio, did not return a request for comment about future plans for the site.
The Noel State Bank building was constructed in 1919 and was home to various banks throughout the 20th century, according to a 2007 report from the Commission on Chicago Landmarks.
Since the building is part of the landmarked Milwaukee Avenue District, the city will require future tenants or owners to preserve its historical features. Walgreens opened the store in 2012 after two years of restorations.
A store employee who asked to remain anonymous said Tuesday she's concerned about the property's future, especially as Wicker Park faces numerous retail vacancies on Milwaukee and North avenues.
The employee said she's only worked at the store since last summer, but specifically requested to work at the location because of its historic architecture.
"I hopefully think they will actually put something in place of the Walgreens and not let the building just go abandoned," she said. "This is one of the great buildings, they've got the vault and the architecture is just so beautiful. I'm kind of sad that a lot of people won't be able to come in and see it."
Since the news broke about the store's closure in December, the employee said the store has been inundated with visitors taking pictures, making TikToks and even a few people who came to draw sketches of the interior.
"There's a lot of different types of people that usually come in, with different types of accents. People from all over the world, just to visit and see how great it is," she said.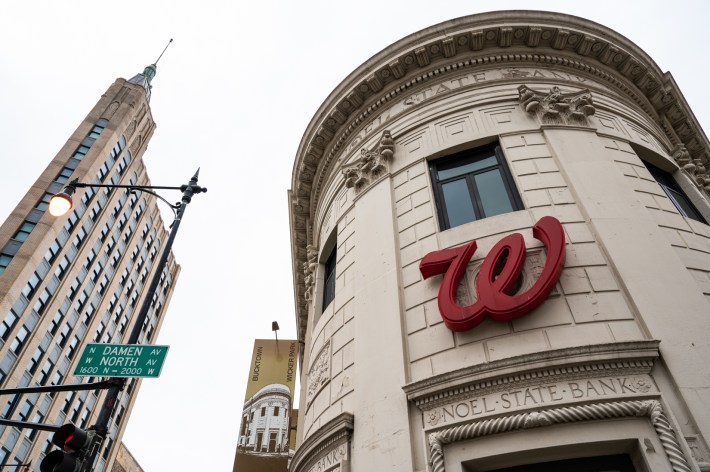 The Walgreens closure comes as CVS plans to shutter its own Wicker Park location in the historical Home Bank and Trust Company Building, 1200 N. Ashland Ave., in March.
The store's closing is part of a larger plan CVS announced in 2021 to close around 900 stores over three years, a spokesperson told Block Club this month. Prescriptions will be automatically transferred to the CVS Pharmacy at 771 N. Ogden Ave.
"We closed 300 stores in 2022 as planned and are planning to close another 300 or so this year. The realignment is based on our evaluation of changes in population, consumer buying patterns and future health needs to ensure we have the right kinds of stores in the right locations for consumers," spokesperson Amy Thibault said in an email.
Listen to "It's All Good: A Block Club Chicago Podcast":